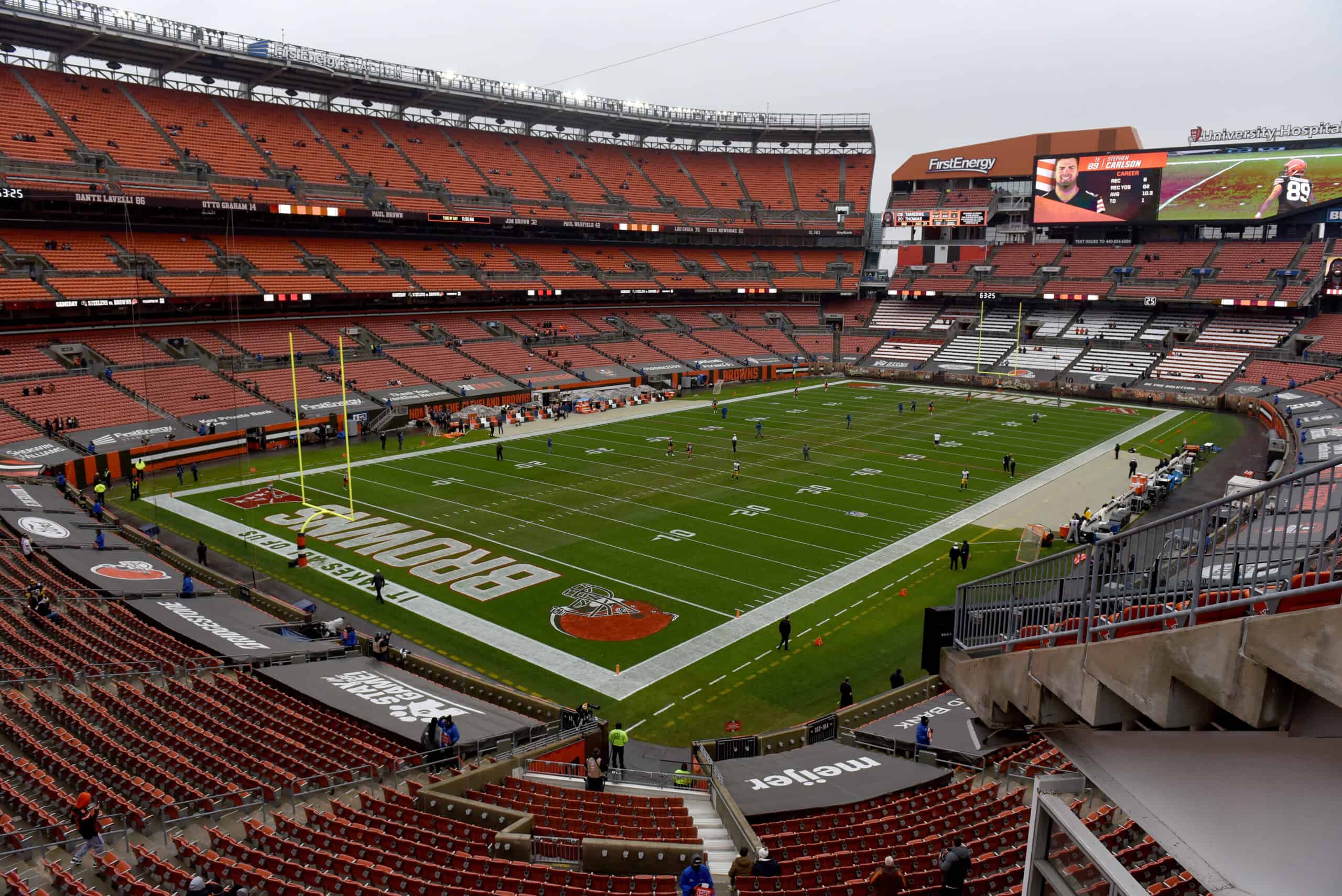 It is Saturday of NFL divisional weekend.
The Cleveland Browns are one year removed from their loss to the Chiefs in this round.
Hopefully, this is just a gap year, and next year the Browns will be heavily involved in the playoffs.
Here are the Browns Nation news and notes for Saturday, January 22, 2022.
1. Browns Front Office Member On Shortlist For Vikings GM Job
Browns Vice President of Football Operations Kwesi Adofo-Mensah is reportedly on the shortlist of candidates in consideration for the Minnesota Vikings general manager position.
Adofo-Mensah and Kansas City Chiefs Executive Director of Player Personnel Ryan Poles are the finalists vying for the job.
The #Vikings are requesting second interviews with #Chiefs executive director of player personnel Ryan Poles and #Browns VP of Football Operations Kwesi Adofo-Mensah for their GM job, per sources. As of now, those are the two finalists.

— Tom Pelissero (@TomPelissero) January 21, 2022
He already interviewed for the Carolina GM position both in 2022 and 2021 and the Bears GM position in 2022.
Before joining the Browns in 2020, he was with the San Francisco 49ers from 2013 to 2020 in various roles including Manager for Research and Development.
Adolfo-Mensah was a day trader before coming to the NFL.
He has an undergraduate economics degree from Princeton and got his Master's from Stanford.
Someone is going to get Kwesi Adofo-Mensah as their GM and they're going to get a good one.

— Matt Anderson (@MattAnderson_8) January 10, 2022
2. Ravens Fire DC Wink Martindale
A shocking coaching change was announced in Baltimore on Friday.
The Ravens fired defensive coordinator Don "Wink" Martindale.
Martindale has been the Ravens DC for 4 seasons.
He spent 10 total seasons with the Ravens starting as the inside linebackers coach in 2012 and was part of the Super Bowl Champion Ravens team in the 2013 season.
Statement from Head Coach John Harbaugh on Don Martindale. pic.twitter.com/j0zkpgmX1I

— Baltimore Ravens (@Ravens) January 21, 2022
Martindale, 58, had one year remaining on his contract and is not expected to be unemployed for long.
Ravens fired DC Wink Martindale with one year left on his contract; he now is expected to be one of the hottest assistant hires out there.

— Adam Schefter (@AdamSchefter) January 21, 2022
3. Glass Half Full Viewpoint
Under the mantra of things could always be worse, social media personality Sir Yacht recently watched a video on the 0-16 Browns.
He then posted his gratitude for how far the team has come.
I just watched an entire 20 minute lowlights video of the Browns 0-16 season and my God we are so much better now than that 😂

— Sir Yacht🛥 (@SirYacht_) January 21, 2022
Of course, there is more work to do, but the Browns were much worse not that long ago.
Happy Saturday Browns Fans!