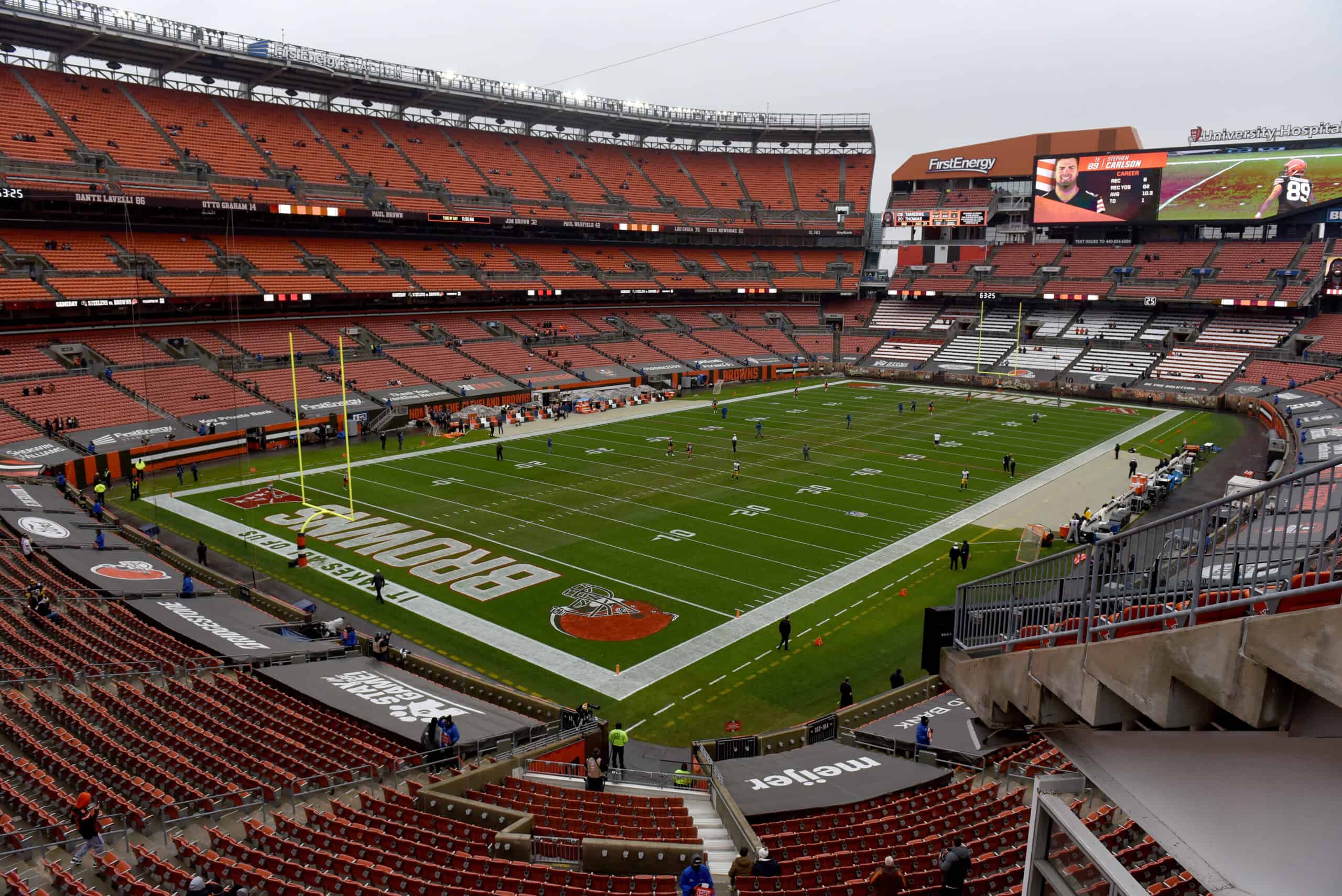 It is Tuesday, January 25, 2022.
Today's Browns Nation news and notes are football-focused beyond the Cleveland Browns.
It is a discussion of elements of an NFL team that are needed for success.
We look at the present and past examples of successful teams for reference.
1. Is It Really All About The Quarterback?
Browns fans spend a lot of time talking about the franchise quarterback and if Baker Mayfield is it for Cleveland.
However, is the franchise quarterback vital to a championship team?
The weekend's divisional playoffs did not resolve the debate.
Jimmy Garoppolo defeated Aaron Rodgers, and many argue Rodgers is one of the best quarterbacks ever in the NFL.
Tom Brady is the undisputed GOAT, and his team lost to Matthew Stafford who is finally writing his playoff legacy.
In the last 20 years Nick Foles, Joe Flacco, and Brad Johnson all won Super Bowls, and Jared Goff, Rex Grossman, Colin Kaepernick, and Jake Delhomme all went to Super Bowls.

Team postseason success is not always the result of superior QB play. #Browns https://t.co/0P3tfkmIaI

— Roberto Shenanigans (@Rob_Shenanigans) January 25, 2022
Looking back through the years, Trent Dilfer led the Baltimore Ravens to their first Super Bowl victory.
Trent Dilfer, Jim McMahon, Doug Williams and Mark Rypien all have the same amount of Super Bowl rings as Aaron Rodgers. https://t.co/s85mlZqSiB

— THE SAD TRUTH (@SmnWeekly) January 23, 2022
Nick Foles and Brad Johnson are Super Bowl Champion quarterbacks.
Though the microscope falls on the quarterback, and the quarterback has plenty of influence on the success of the team, it is not the be-all and end-all.
2. Special Teams Deserves More Focus
Having a good kicker, punter, and returners is so important especially in the postseason.
We saw the rise and fall of teams in the divisional round because of special teams.
Check out my TikTok special teams' recap from the weekend's games.
The wish list for the Browns includes a Justin Tucker-like kicker and a Desmond Howard type of returner.
I bet Green Bay wishes they had some Howard mojo this season also.
Desmond Howard goes 99 yards in Super Bowl XXXI. The only kick returner to win Super Bowl MVP!! #packers pic.twitter.com/fcyZ28FfsY

— Matt Ramage (@mattramage) January 27, 2018
3. What About Strength And Conditioning?
This is still a part of each team's makeup that seems to be hidden behind a curtain like the Wizard of Oz.
Arguably, it is one of the most important support functions of the team because injuries to key players are directly linked to a team not being successful.
The Buffalo Bills were considered the healthiest team going into the playoffs this season.
Can we get the @BuffaloBills Strength and Conditioning team to lead the pandemic response? COVID wouldn't have a chance. #BillsMafia pic.twitter.com/4zkTct4e2t

— GVine (@GaryVinette) January 19, 2022
Mario Addison was limited in practice today with a shoulder injury. Some good news that he was able to participate in any fashion after being in a sling on IG this week. He's the only #Bills player on today's injury report. Buffalo remains extremely healthy.

— Matt Parrino (@MattParrino) January 19, 2022
Of course, some injuries cannot be avoided because of the physical nature of the sport.
However, what are the Bills doing to keep players healthy?
Reportedly, some of the players are avoiding a common weight room exercise known as squats.
Bills rookie defensive end Gregory Rousseau admitted he did squats with 405 pounds of weights every Wednesday during the season while in college at Miami but has not done them in Buffalo this season.
Rousseau now reserves squats for offseason conditioning, and his in-season weight room routine included power cleans, deadlifts, hang cleans, and bench press.
The Browns were decimated with injuries this season so it would be interesting to know what the Browns' strength and conditioning staff is prescribing for player regimens both off-season and in-season.
Conclusion
Instead of focusing on one position, the Browns need a review of every piece of the organization: players, staff, and support functions.
In these quiet days of the Browns offseason, this is what Andrew Berry and members of the front office are most likely doing.
As evidenced above, every piece of the team is critical and requires a thorough review.