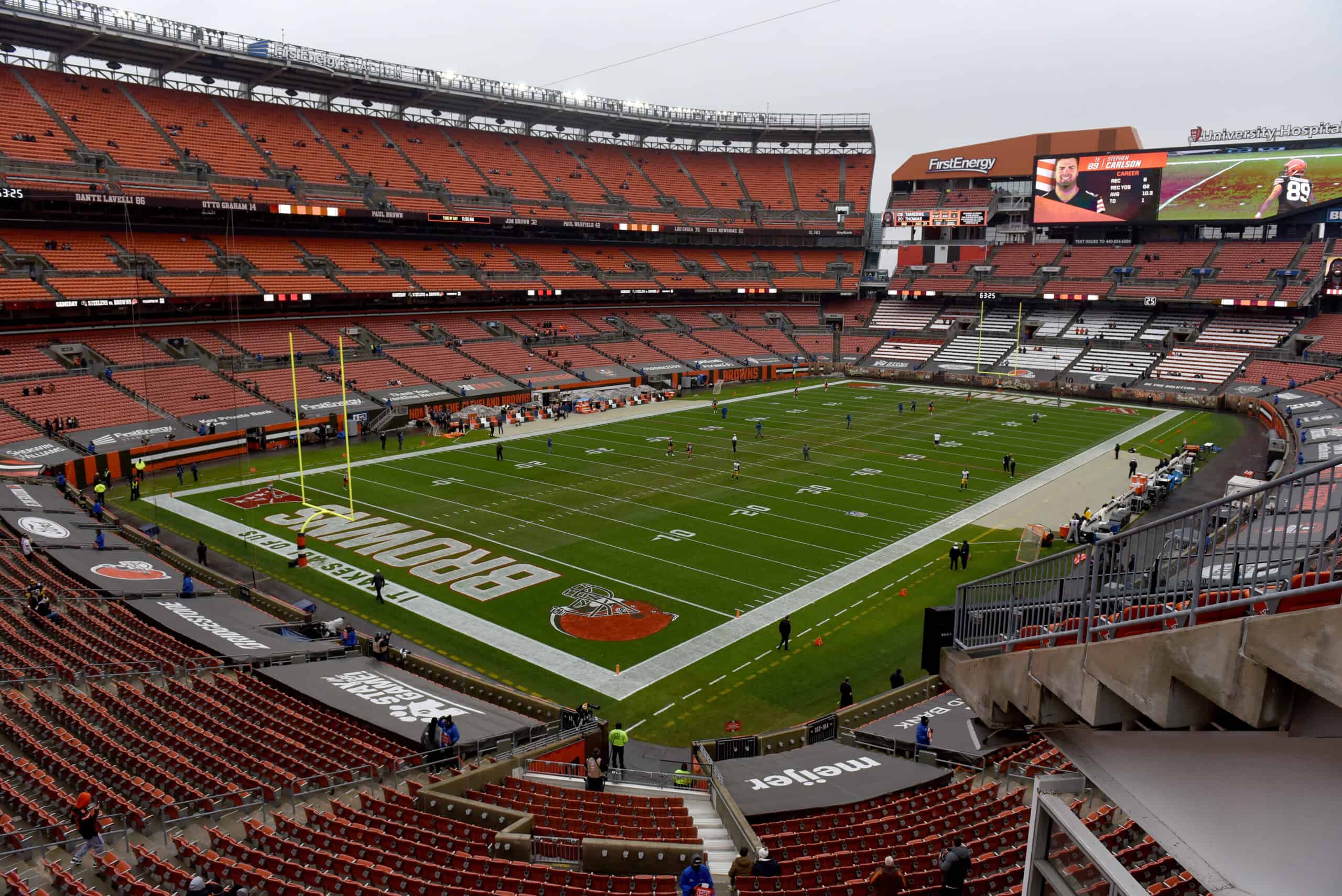 The Cleveland Browns are embroiled in COVID-19.
Despite that, the NFL plans to move ahead with the team's Saturday afternoon game at FirstEnergy Stadium.
Here are the news and notes from this bizarre Friday, December 17, 2021.
1. NFLPA Wants To Postpone Game
There has been absolutely no indication that the NFL will move the Browns game scheduled for 12/18/21 at 4:30 PM EST.
Behind the scenes, there has been reporting that the NFL Players Association was lobbying to postpone the game.
There was also an idea on the table to postpone all Week 15 games (with the exception of the Thursday Night Football game played last night).
Also, the NFLPA is currently pushing aggressively for a postponement of the Raiders-Browns game on Saturday. Some in the union believe the entire season should shut down for a week. The union is concerned about player safety and game integrity.

— ProFootballTalk (@ProFootballTalk) December 16, 2021
That reporting surfaced on Thursday evening, and there appears to be no movement on the proposed ideas by the NFL.
2. Widespread COVID-19 Issues In Ohio And California Are Impacting Other Sports
It is interesting to note that both the Ohio State and UCLA basketball teams had games cancelled because of COVID-19 issues.
Though the Los Angeles Chargers and Cincinnati Bengals have minimal issues, the Rams and Browns definitely do.
Breaking: Saturday's game between No. 15 Ohio State and No. 21 Kentucky has been canceled due to COVID-19 issues in the Buckeyes' program. https://t.co/hoGJRERJZx pic.twitter.com/0sAbXUWJ8M

— ESPN (@espn) December 16, 2021
The game was canceled several hours after UCLA announced head coach Mick Cronin entered COVID-19 protocols. https://t.co/lcybzBxhSg

— CBS Los Angeles (@CBSLA) December 16, 2021
3. Players Are Vocal On Social Media
Baker Mayfield and Jarvis Landry have appealed for a postponement of the game.
Perhaps the best outlook on this mess comes from David Njoku who thankfully is now off the Reserve/COVID-19 list and will be playing on Saturday.
Njoku sounded both determined and angry in his quotes from yesterday.
David Njoku: "Every positive test is just another curveball we have to hit." #Browns

— Hayden Grove (@H_Grove) December 16, 2021
Prior to learning about Keenum and the other new positive cases, Njoku said:
"Every positive test is just another curveball we have to hit."
Later, he tweeted:
"@&ck it we rally up & handle Business."
F*ck it we rally up & handle Buisness

— Chief David Njoku (@David_Njoku80) December 16, 2021
Who knows what the rest of the day brings?
Hopefully, the Browns get a Hail Mary of some sort today either through no more COVID positive results or players working their way through the new protocols to get on the field tomorrow.