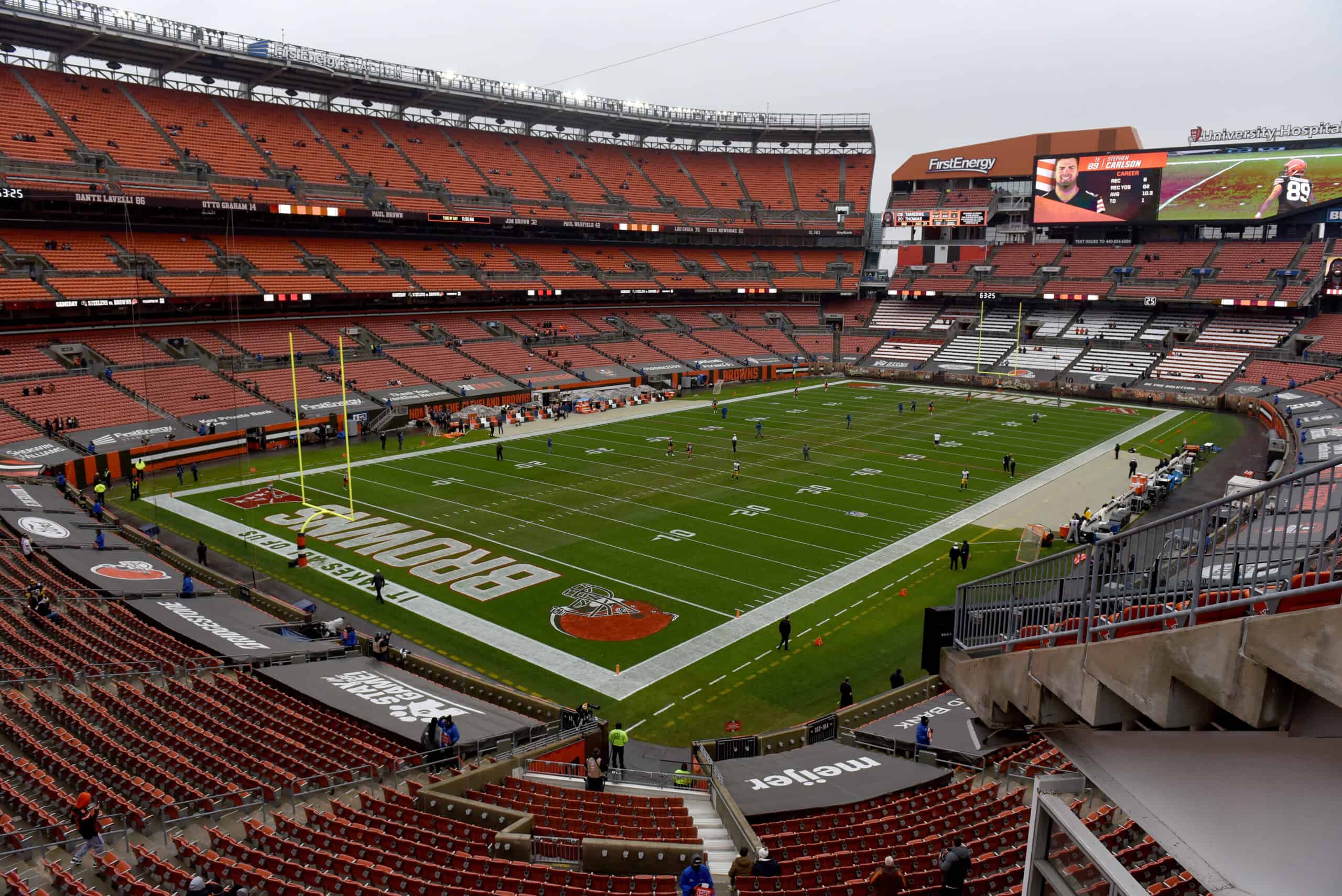 As the say goes, the Cleveland Browns are "in it to win it".
There is no alternative for the team as it approaches the Week 17 Monday night showdown with the Pittsburgh Steelers.
It is win or go home, and winning does not guarantee a trip to the playoffs either.
Here are the Browns Nation news and notes for Thursday, December 30, 2021.
1. Clowney Is Back
Having Jadeveon Clowney back in the lineup against the Steelers is a huge benefit.
He returned to practice on Tuesday and looks to be in fine form after spending time on the Reserve/COVID-19 list.
#Browns starting DL Jadeveon Clowney and Malik McDowell back from COVID-19, and DL coach Chris Kiffin too pic.twitter.com/cc55h1xtbJ

— Mary Kay Cabot (@MaryKayCabot) December 28, 2021
This social media post from a Browns and Clowney fan shows what could be in store for the Steelers backfield now that Clowney has returned.
I can't even tell you how excited I am that Jadaveon Clowney is back this week.

I made this image in his honor.

He is a special player and I'm glad he is ours now.. #Browns #Brownstwitter pic.twitter.com/qW3C5EK5UI

— Jessica 🏈🏈🏈Let's go Browns!!🏈🏈🏈 (@jeckon76) December 29, 2021
2. Celebrating Myles Garrett
Never thought 26 would feel this old😂thank y'all for the birthday wishes, much love 🤟🏾

— Flash Garrett ⚡️ (@Flash_Garrett) December 30, 2021
Garrett turned 26 on Wednesday, December 29.
He has been a dominant player ever since he became a Brown so it sometimes feels as though he should be older than he is.
Thankfully he is not and still in the prime of his career.
Takes a special player to break the cycle of Browns 1st round busts.

Takes a special player to get held constantly and produce anyway.

Takes a special player to be just 5 sacks from breaking Cleveland's all time record held by Clay Matthews.

Happy Birthday Myles Garrett. pic.twitter.com/wtQSQ0pyXZ

— Nick Karns (@karnsies817) December 29, 2021
He is five sacks away from being the Browns' all-time sack leader.
When he achieves the record, it will be in warp speed.
Myles Garrett is nuts.
Cleveland Browns top 5 sack leaders all time

Clay Matthews – 232 games 62 sacks

Myles Garrett* – 58 games 52 sacks

Michael Dean Perry – 109 games 51.5 sacks

Rob Burnett – 93 games 40.5 sacks

Carl Hairston – 92 games 37.5 sacks

— Lds831 (@lds831) October 25, 2021
Prior to Week 17, he currently has 57.5 sacks in 66 games played.
3. Browns Have A New Practice Squad Kicker
#Browns sign K Chris Blewitt to practice squad

— Brad Stainbrook (@BrownsByBrad) December 29, 2021
As previously reported, the Browns signed kicker Chris Blewitt to the practice squad.
The assortment of kickers names on the Browns roster this season have been beyond anyone's wildest imagination.
From McLaughlin to Naggar to Blewitt, Browns fans who feel as though they have seen it all are concerned about a kicker with a last name that implies he is not good at his job.
In 2021 alone the #Browns have lost a kicker to injury, signed one with the word "Laugh" in his name, promoted one who's name commentators are scared to say, and now signed one with the last name "Blewitt"

Make this end.

— MoreForYouCleveland (@MoreForYou_CLE) December 29, 2021
Hopefully, his last name is not any indicator of how he will perform given the opportunity.
Hey #Browns fans. Is it just me or does signing a kicker whose last name is 'blew it' NOT seem like a good idea. https://t.co/ckJWpZ9pEP

— Mark Haydu (@haydu_mark) December 30, 2021
Seriously🙄…why would you ever sign a Kicker with the last name Blewitt to your football team. I mean the headline writes itself. @Browns #brownstwitter #d4l #browns

— ❌attie🐶#D4L 🟧🟫⬜🟫🟧 (@mattpie0011) December 29, 2021
As of now, the Browns are expecting McLaughlin to be the starting kicker on Monday night.
4. Roethlisberger's Last Home Game
18 incredible years with Ben Roethlisberger as the Pittsburgh Steelers franchise QB 🖤💛🖤💛

It will be a sad day in Pittsburgh when he hangs it up for good pic.twitter.com/QDW8SdZZr3

— Zay Jackson (PGH Sports Jersey Collector) PGH Fan (@SteelJ_97) December 30, 2021
There have been plenty of indications that Steelers quarterback Ben Roethlisberger is in his final NFL season.
Week 17 is likely his final home game at Heinz Field though the team, Coach Tomlin, and Roethlisberger have not publicly confirmed this.
Reports indicate that Roethlisberger has invited former players and his family to be in attendance.
The Browns need to be ready for an emotionally charged Steelers team who want to score a big win on a bitter division rival for Roethlisberger.
Ben Roethlisberger is 12-1 all-time against the Browns at Heinz Field as a starter. #Steelers

— Steelers Depot 🎅🎄🎁 (@Steelersdepot) December 28, 2021
Roethlisberger has owned the Browns in his career despite the 2020 team changing the narrative with two straight wins in Week 17 and the wildcard playoff round.
The 2021 Browns will show us what they are made of on Monday night.
They need to dominate this game from start to finish just like they did in the playoff game last season.
We will see if they can do it soon enough.