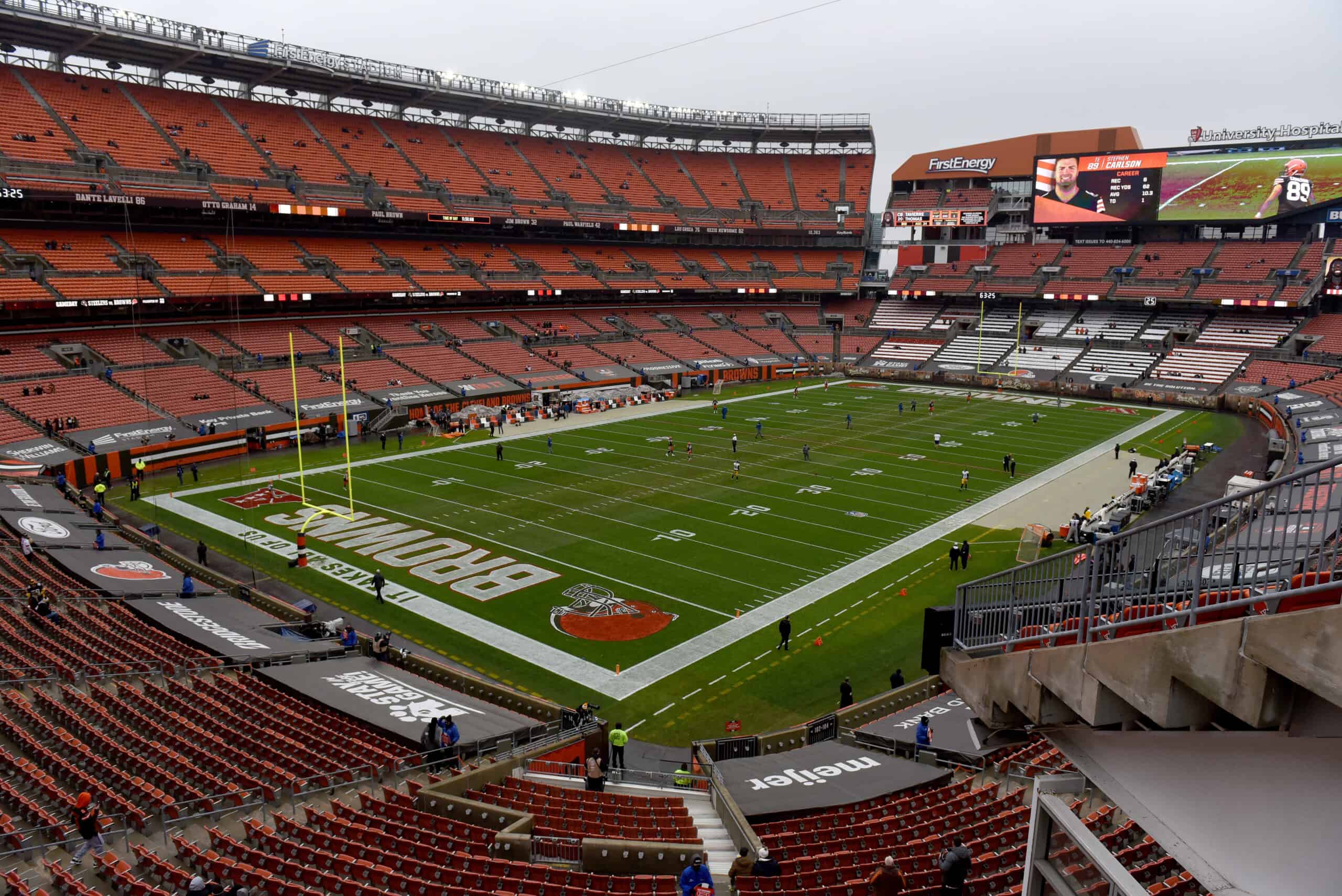 It is Wednesday, February 23, 2022, and the Cleveland Browns continue to be trending on Twitter.
There is still a lot of speculation swirling around Jarvis Landry's social media statements and if he will be in a Browns uniform in 2022.
This story will heat up next week as his agents and the Browns will meet at the NFL Combine.
Here are the other top stories for Wednesday's Browns Nation news and notes.
1. Berry And Stefanski's Planned Press Conferences During NFL Combine
With all of the speculation surrounding Jarvis Landry's future with the Browns, the upcoming press conferences for GM Andrew Berry and Coach Kevin Stefanski will be even more interesting to listen to.
Both are scheduled to speak during the 2022 NFL Combine.
Berry will speak on Tuesday, March 1 at 2:15 PM EST, and Stefanski takes the podium on Wednesday, March 2 at 1:45 PM EST.
#Browns GM Andrew Berry will be speaking to the media live from the combine Tuesday at 2:15. HC Kevin Stefanski will speak Wednesday at 1:45.

— Brad Stainbrook (@BrownsByBrad) February 22, 2022
2. Ex-Browns QB Kyle Lauletta Is Headed To The USFL
The USFL took a 36-year break but is back.
The USFL Draft started on Tuesday and runs through today.
Former Cleveland Browns quarterback Kyle Lauletta will be headed to Pittsburgh to play for the Maulers.
Nailed our first pick 🔨

Welcome to the squad, Kyle Lauletta. pic.twitter.com/Ibq8MYWtQo

— Pittsburgh Maulers (@USFLMaulers) February 23, 2022
The USFL kicks off on April 16 and runs until early July.
It is a perfect supplement for those going through football withdrawal in the spring and summer.
All regular-season games will be played in Birmingham, Alabama.
Eight teams make up the USFL; four in the North Division and four in the South Division.
3. Enter For A Chance To Win A VIP Trip To 2022 NFL Draft
The 2022 NFL Draft is coming up in late April.
This year's draft will be held in Paradise, Nevada from April 28 through April 30.
Enter for a chance to win a trip to the 2022 NFL Draft.
One grand prize winner will receive:
Roundtrip travel for four (4) including airfare and airport transportation
Lodging for three (3) nights, two (2) rooms
Four (4) VIP premium seats at the Draft for all three (3) days
Cleveland Browns' swag for four (4)
Enter for a chance to win a VIP trip to the 2022 NFL Draft – NFL News https://t.co/oZG7LuZJfz pic.twitter.com/j5sjU1Ex3j

— PelegIT (@Peleg_IT) February 22, 2022
Entries are accepted from February 21 through March 29.
Enter at the Cleveland Browns website or by clicking here.
Happy Wednesday Browns Fans!