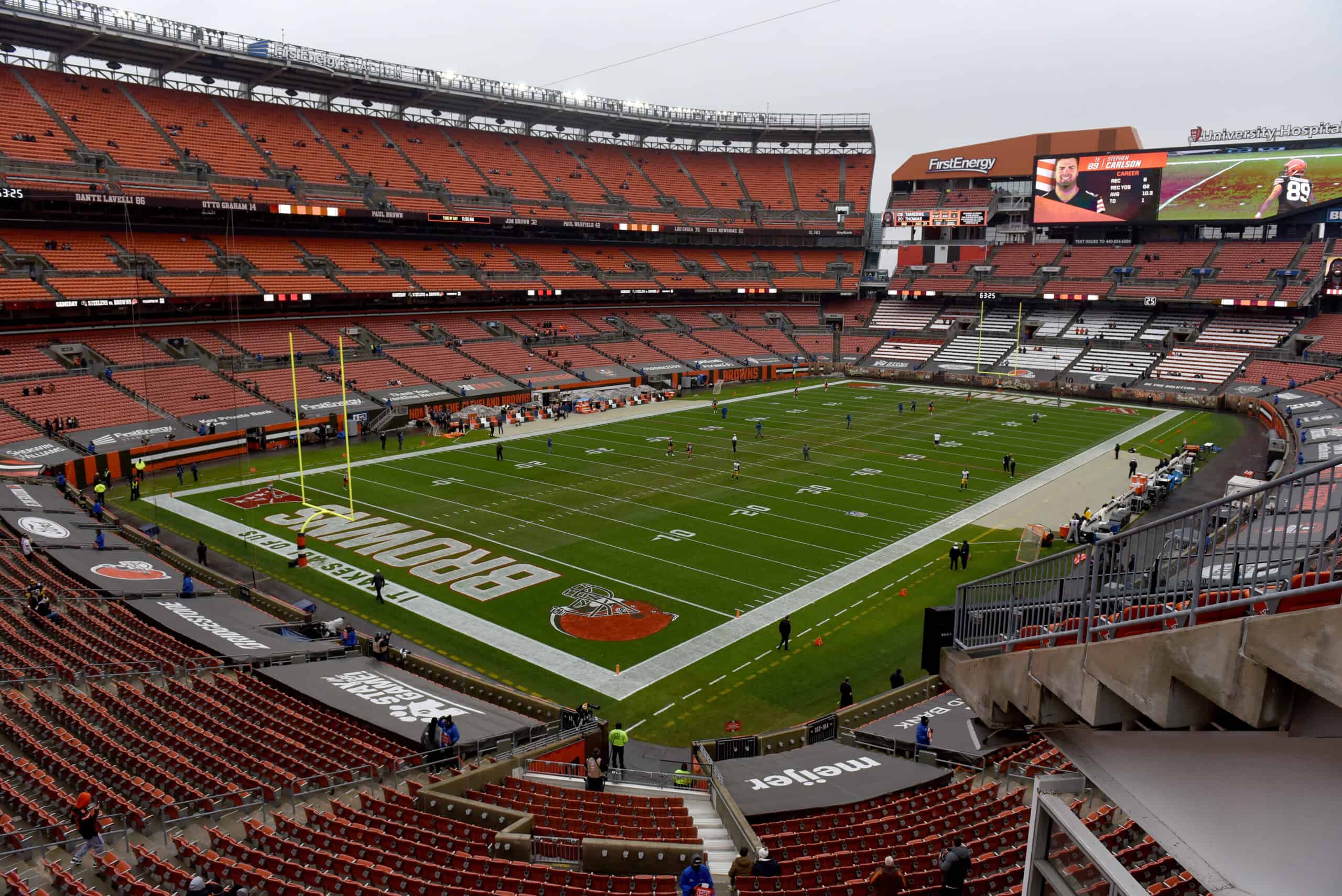 It is Monday, February 28, 2022, and Cleveland Browns fans can expect to hear a lot of speculation about how this roster will be shaped for the 2022 season.
Our top headlines for Monday's Browns Nation news and notes address speculation by key position areas.
1. Tight Ends
The Browns are a tight-end friendly offense.
In spite of that, does it make sense to sign David Njoku to a huge extension while retaining Austin Hooper?
Let's not forget that Harrison Bryant is also waiting in the wings and playing on his rookie contract.
The #Browns can cut Austin Hooper and use some of that money to re-sign David Njoku. I just really hope we don't overpay him 10-12 million is the range I'm comfortable at.

I would actually prefer the franchise tag at 10-11 million for one season before committing long-term.

— Tyler Johnson (@T_johnson_TJ) February 27, 2022
There are a variety of opinions on the issue of whether Hooper was overpaid to come to Cleveland.
Will the Browns repeat history and give Njoku a big contract?
It depends on who you ask.
Some say Njoku may be tempted to see what the free-agent market brings.
I think we all believe David Njoku stays in Cleveland. I don't think it's a guarantee though especially if he is looking to be paid top dollar at the TE position. I love David Njoku but I'm not willing to overpay just to keep him and I bet Andrew Berry feels the same way #Browns.

— Tyler Johnson (@T_johnson_TJ) February 25, 2022
Pro Football Focus thinks that the Browns will use the franchise tag on Njoku.
That is an interesting strategy given that the Browns are not akin to tagging players often.
Given the fact that Njoku never officially beat Hooper for the TE1 job, will the team pay him TE1 money to keep him?
The NFL franchise-tag window opens today and closes March 8th, with most tags historically placed towards the end of the window.

We identified 14 candidates across the league, including Cowboys TE Dalton Schultz, Chargers WR Mike Williams and more:https://t.co/eYFukhWX6o

— Brad Spielberger, Esq. (@PFF_Brad) February 22, 2022
It will be very interesting to see how Andrew Berry deals with this situation.
2. Quarterbacks
#NFLRumors The Browns are expected to have an interest in Raiders Marcus Mariota for competition for Baker Mayfield.#ClevelandBrowns pic.twitter.com/Y9hJPD3x0i

— NFL Rumors (@nflrums) February 27, 2022
The Browns have been committed to Baker Mayfield playing out his fifth-year option.
Rumors are many on if the team will bring in competition for Mayfield or be even bolder and sign a veteran and trade Mayfield.
Marcus Mariota is the latest quarterback rumored to be a potential Brown in 2022 to compete with Mayfield.
Speaking of Mayfield, Mary Kay Cabot is reporting that he is ahead of progress on his rehab.
He is at home in Austin, Texas doing rehab.
As is customary with Mayfield in years past, his agents will be meeting with the Browns this week at the NFL Combine to touch base.
3. "Hail Mary" Monday
Take a look back at the Mayfield Hail Mary touchdown pass from the Arizona Cardinals game.
I'm already hungry for the start of the new season.

It's Sunday today and, well, that just makes me extra hungry.

And this is just so damn tasty.👇#Browns #GoBrowns #CLE #NFL pic.twitter.com/shoIAeypms

— Browns fan UK (@brownsfanuk) February 27, 2022
This was a huge catch for Donovan Peoples-Jones in traffic.
We hope to see a lot more out of DPJ in 2022.
Happy Monday Browns Fans!