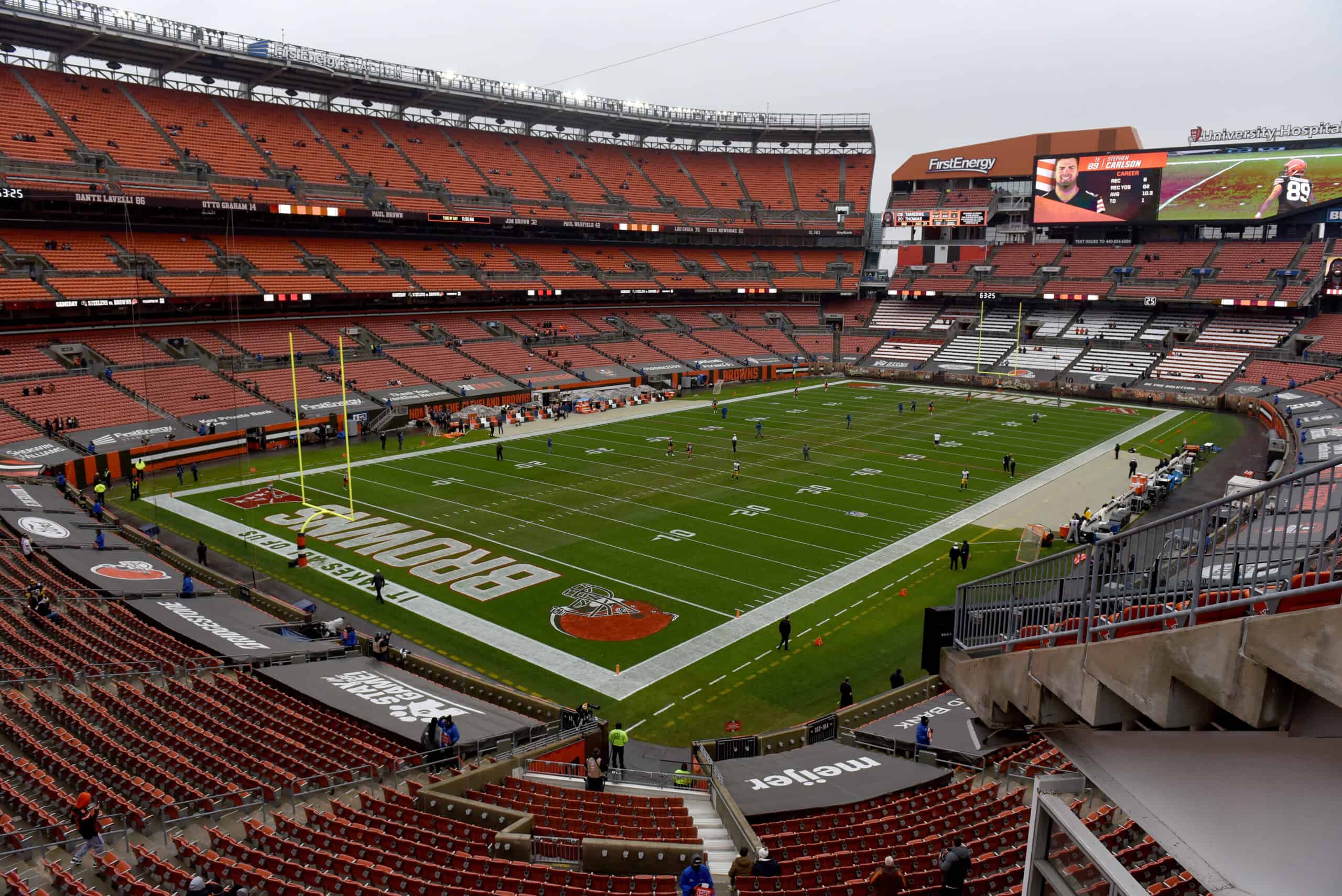 It is Tuesday, March 15, 2022, and the giant news headline breaking overnight is that Houston Texans quarterback Deshaun Watson is meeting with the Cleveland Browns today.
This story broke overnight and is the lead for Tuesday's edition of Browns Nation news and notes.
1. Watson To Meet With Browns Tuesday Afternoon
ESPN's Kimberley A. Martin reported that Watson is meeting with the Browns on Tuesday.
#Saints and #Panthers may have met with Deshaun Watson already, but don't sleep on CLE.

The #Browns are in play for Watson and plan to meet with the #Texans QB on Tuesday 🛩

— KimberlEY A. Martin (@ByKimberleyA) March 15, 2022
He met with New Orleans and Carolina on Monday.
Watson has a no-trade clause in his contract.
It is not clear what the Browns will offer.
The Texans are seeking at a minimum three first-round picks in exchange for Watson as reported by Aaron Wilson of Pro Football Network.
The Texans still want a package of three first-round draft picks, other draft capital and players in exchange for Watson. One player that sources predict would likely be part of a potential Saints trade is offensive tackle Ryan Ramczyk

— Aaron Wilson (@AaronWilson_NFL) March 13, 2022
2. Watson Set To Give Deposition In Civil Suits On Tuesday Morning
Watson invoked the Fifth Amendment until he was cleared of criminal charges.
Charles Robinson of Yahoo Sports is reporting that Watson will answer questions during a civil deposition on Tuesday morning.
Though it is a closed session, interested NFL teams and the league itself are keeping a close eye on this.
The NFL is reportedly investigating whether Watson violated league policy; a suspension is yet to be defined or determined.
#NFL teams interested in Deshaun Watson are focused on his civil deposition Tuesday, which is expected to proceed without him taking the Fifth in testimony. Teams also believe an #NFL suspension remains possible, despite a grand jury declining indictment. https://t.co/tJNuKFGEFo

— Charles Robinson (@CharlesRobinson) March 14, 2022
3. Mixed Emotions From Fans
Fans are torn about what it would mean if Watson was traded to the Browns.
#Browns Twitter has been vocal on both sides of the issue.
Cleveland sports personality Ken Carman articulated the conflict on the air at Fox 8 on Monday evening.
Thank you, @KenCarman, for your commentary tonight on Deshaun Watson. I appreciate your candor, your commonsense and your compassion, and I'm proud to have you as a colleague. pic.twitter.com/gFBkCJSTMt

— Jen Steer (@jensteer) March 14, 2022
4. What Else To Watch For Today
There are still a lot of other moving parts in free agency.
Conflicting reports are circulating about whether the Browns are still in the market for free-agent wide receiver Allen Robinson.
Mary Kay Cabot says the Browns are not vying for Robinson now that they signed Amari Cooper.
#Browns continue to do their homework on Deshaun Watson as he meets with #Saints and #Panthers on Monday; #Browns not in the mix for WR Allen Robinson: Takeaways https://t.co/9ZJ1WxBP8W

— Mary Kay Cabot (@MaryKayCabot) March 15, 2022
NFL Network's Tom Pelissero said on the air on Monday that the Browns are still interested in Robinson.
.@TomPelissero says the Lions, Browns and Chiefs are among the teams in on Allen Robinson.

— Chris Burke (@ChrisBurkeNFL) March 14, 2022
This is one of many topics to watch today.
Happy Tuesday Browns Fans!