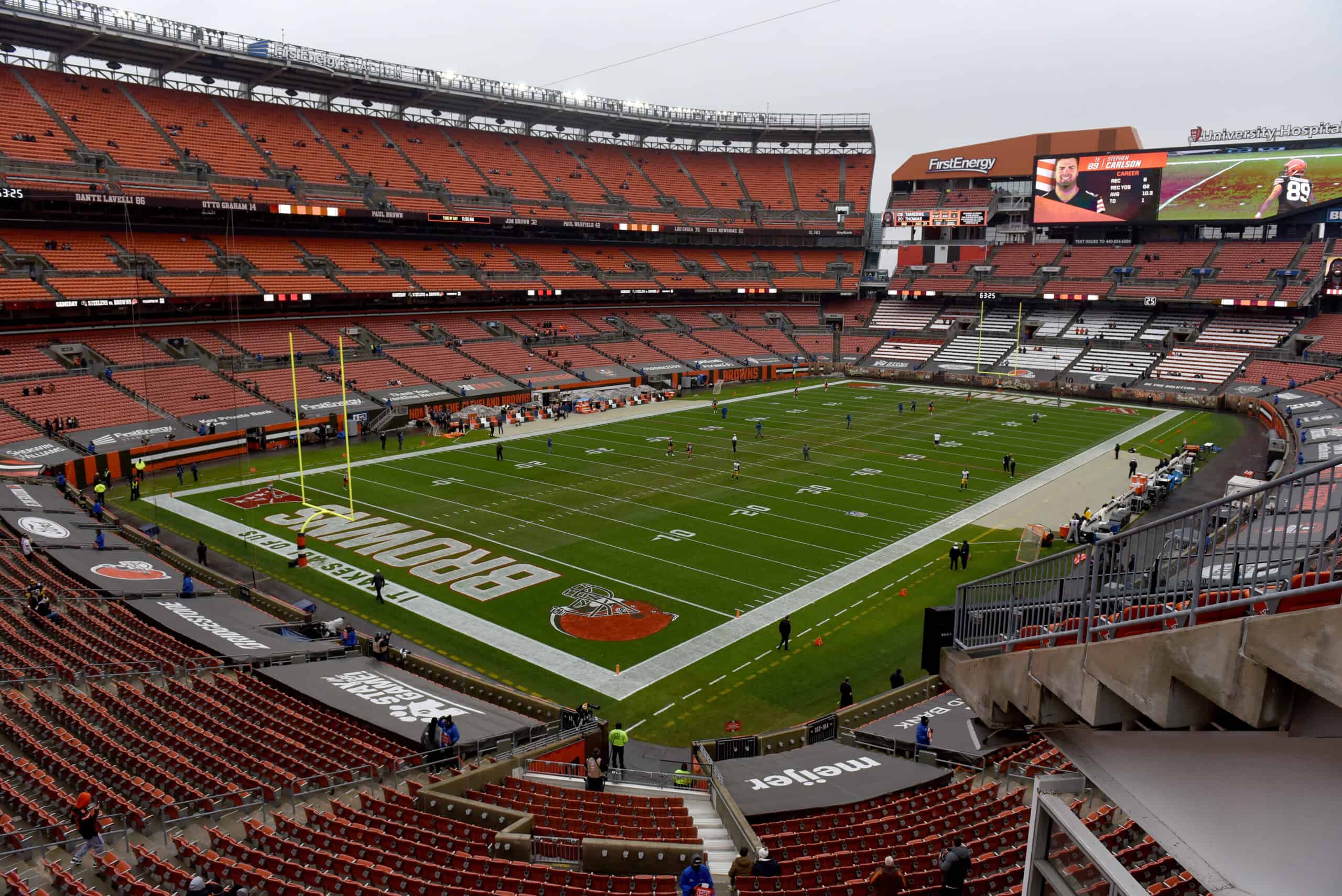 What a few days it has been for the Cleveland Browns organization and its fans.
Whether everyone is in agreement with the roster changes or not, one thing that stands out is that the Browns are shaking things up because they believe these changes improve their chances of winning a Super Bowl.
Here is the Sunday edition of the Browns Nation news and notes.
1. Fans Can Choose Winovich's Number
Newly acquired defensive end Chase Winovich has initiated a Twitter campaign for fans to select his number.
As of Sunday morning, there are just a few hours remaining for fans to select either number 69 or number 98.
It appears to end on or around 12:00 PM EDT.
Almost 37,000 people have participated thus far.
As a gesture of love and respect towards the fine ppl of Ohio, Ohioans please take this moment to decide my number for this upcoming season:

— Chase Winovich (@Wino) March 19, 2022
2. Will Landry Return?
This has been the question ever since Friday when the Deshaun Watson trade was publicized.
There is a lot of social media support for Jarvis Landry to come back to Cleveland.
Landry's trainer Mo Wells tweeted laugh emojis in response to Mary Kay Cabot's tweet announcing that the Browns are clearing cap space in an effort to re-sign Landry and Jadeveon Clowny.
😂😂😂😂😂😂 https://t.co/jEl6NnIdXg

— Mo Wells (@MoKnowz_) March 19, 2022
While the message of Wells's tweet is unclear, Greg Newsome II is very clear with his message.
Please get Juice back 🙏🏽

— Greg Newsome II (@gnewsii) March 19, 2022
"Please get Juice back"
The words are followed by a prayer hands emoji.
Watson himself is one of those who loved Newsome's tweet.
#ComeHomeJuice @God_Son80 😤 pic.twitter.com/oeq4DH7fUs

— DawgCheck713 (@bigrich44144) March 20, 2022
Landry is beloved in Cleveland.
He was in Atlanta the same day Watson was and reportedly was planning to sign with the Falcons if Watson did.
#Falcons felt they had Deshaun Watson as of this AM. There were even 3 free agents waiting (Jarvis Landry, A.J. Green and possibly Leonard Fournette) who were thinking about joining him. Just an insane situation.

— uSTADIUM (@uSTADIUM) March 18, 2022
3. Appreciation For Keenum
Saturday's news of the Browns trade of backup quarterback Case Keenum surprised some who assumed he would be the starting quarterback for the Browns if or when Deshaun Watson is suspended by the NFL.
While that is not to be, fans expressed their gratitude to Keenum for his two seasons in Cleveland.
Thank you for wanting to come to Cleveland.

Thank you for changing the culture.

Thank you for your grit.

Thank you for giving this town hope.

Thank you for being a Cleveland Brown.

Thank you Case Keenum. pic.twitter.com/Xjf3IfNDDh

— Sir Yacht🛥 (@SirYacht_) March 19, 2022
I want to personally thank Case Keenum for his hard work and professionalism! I became a fan forever, you will be missed dearly in Cleveland! He was definitely loved in the locker room! https://t.co/GDCxj4f91s

— Watsons Warriors (@BrownsStoics216) March 19, 2022
We still are awaiting a trade of Baker Mayfield so given that the Browns have moved a quarterback a day on Friday and Saturday, could Sunday be the third consecutive day of Browns quarterback news?
We will wait and see.
In the meantime, have a great Sunday Browns fans!