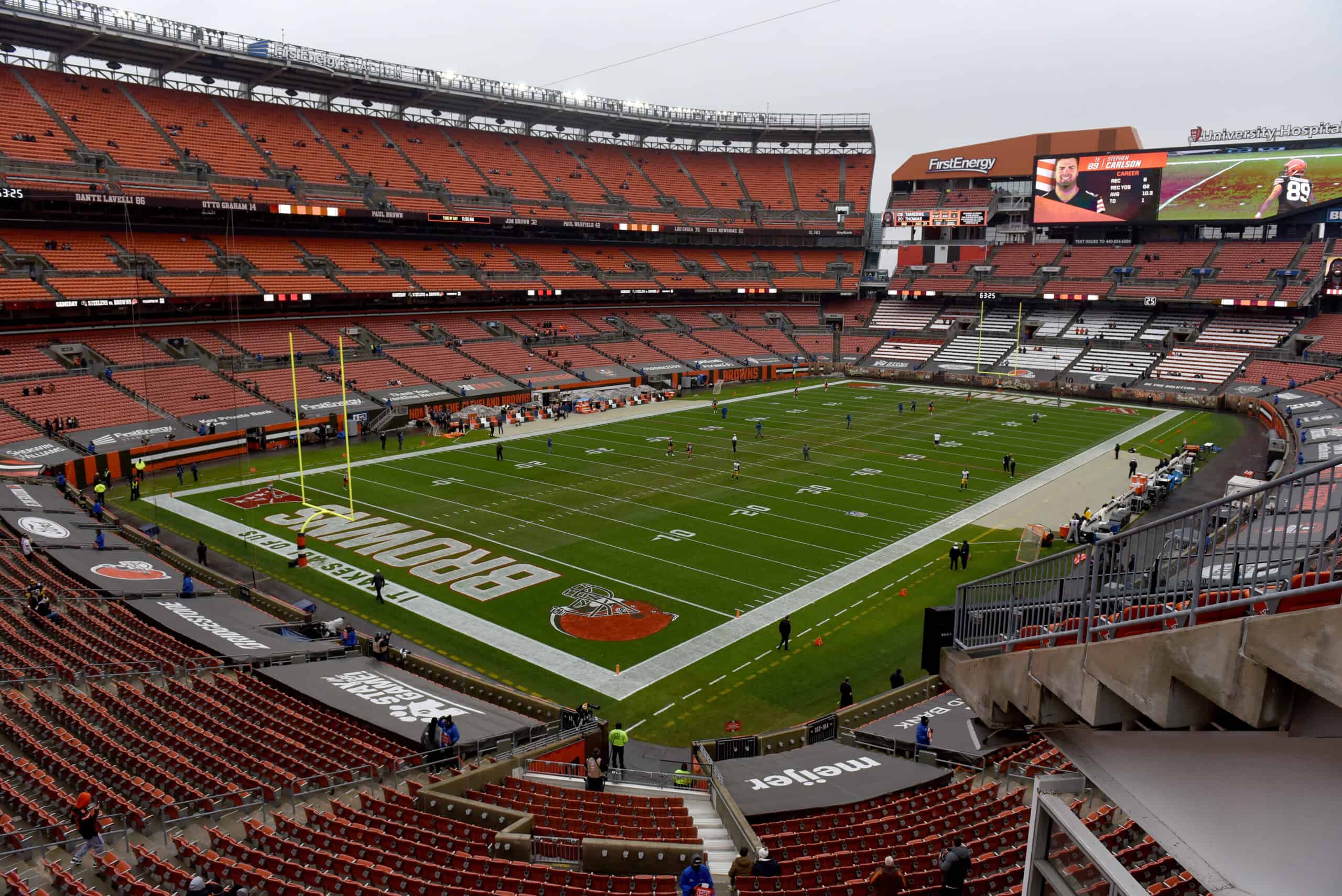 It is Thursday, March 3, 2022, and the 2022 NFL Combine is in full swing.
Wednesday afternoon's press conference with Cleveland Browns head coach Kevin Stefanski headlines the Wednesday edition of Browns Nation news and notes.
As with GM Andrew Berry's press conference, the day before, there were no groundbreaking news headlines coming from it; both men hold their cards close to the vest.
1. Stefanski Will Again Call Plays In 2022
There was a lot of speculation regarding play calling going into 2022.
Would Stefanski continue to call plays?
Some thought when the Browns named Drew Petzing as the quarterbacks' coach last week that offensive coordinator Alex Van Pelt could potentially take over play-calling.
He would have a little extra time on his hands because AVP was the de facto quarterbacks coach in addition to handling his OC duties.
That is not the case as Coach Stefanski said yesterday that he will be calling plays in 2022.
In case anyone was still wondering about this, Kevin Stefanski says he will be calling the offensive plays again next season #Browns

— Jake Trotter (@Jake_Trotter) March 2, 2022
There were definite play-calling issues last season that hopefully are rectified in 2022 because players are healthier and painful lessons were already learned.
#Browns coach Kevin Stefanski will retain playcalling duties despite freeing up OC Alex Van Pelt from QB coaching duties

— Mary Kay Cabot (@MaryKayCabot) March 2, 2022
Not a ton of updates from Kevin Stefanski, but two things stood out to me:

1. He's going to continue to call plays after dissecting the offense.

2. He also expects Baker Mayfield to be the starter for the 2022 season. #Browns pic.twitter.com/vJptp3RS9Y

— Hayden Grove (@H_Grove) March 2, 2022
2. Stefanski Supports Mayfield
Reinforcing with Berry said the previous day, the Browns are committed to Baker Mayfield as their starting quarterback for 2022.
No one inside the Browns organization has wavered from this train of thought despite the countless news stories and speculative theories in the headlines.
Asked if he still has confidence in Baker Mayfield as his starter, #Browns HC Kevin Stefanski doesn't hesitate even a millisecond before saying, "Yes. Yes."

— Aditi Kinkhabwala (@AKinkhabwala) March 2, 2022
#Browns Kevin Stefanski reiterates that he has full confidence in Baker Mayfield as the starting quarterback this season.

Said he's texted with Baker and other players this offseason.

— Camryn Justice (@camijustice) March 2, 2022
3. Stefanski On OBJ
Coach Stefanksi has probably had enough of the Odell Beckham Jr. questions, but they are still coming at him.
When asked his thoughts on OBJ, he said:
"Happy for Odell and I wish him well."
Stefanski: "Happy for Odell and I wish him well."

— Jake Trotter (@Jake_Trotter) March 2, 2022
Hopefully, that puts an end to the OBJ questioning, but it likely will not.
Conclusion
The Browns have to take advantage of the lessons learned from 2021, or 2022 could be a bitter disappointment also.
#Browns Kevin Stefanski said they were just "too inconsistent" last season and they need to "nail down the system" and "make a couple more plays a game" this year.

— Camryn Justice (@camijustice) March 2, 2022
It is sometimes easy to forget that Stefanski has only two years of head coaching experience under his belt.
Those years were polar opposites in many respects which makes fans excited, wary, and anxious for what 2022 brings.