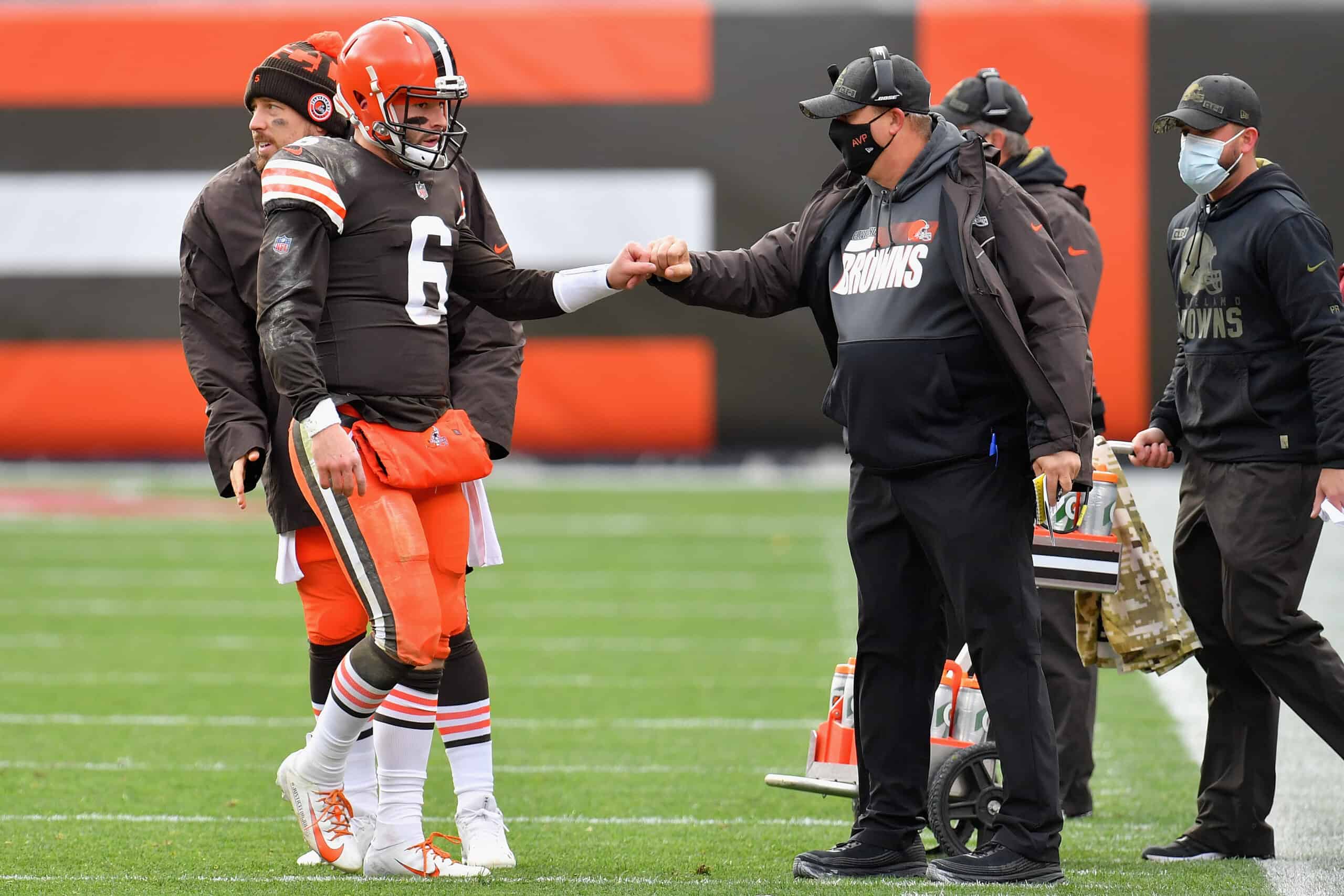 Cleveland Browns quarterback Baker Mayfield enters his fourth year in the NFL and with the Browns.
He has all of the offensive weapons he could possibly need to lead the team into the promised land of the postseason.
Browns offensive coordinator Alex Van Pelt enters his second year in the position and working with Mayfield.
#Browns OC Alex Van Pelt said there were some pass concepts and progressions they had Baker Mayfield working on during this minicamp and that he owned them.

— Camryn Justice (@camijustice) June 17, 2021
AVP was asked how Mayfield performed and what he observed from the QB last week at minicamp.
"He was impressive. There are a lot of areas and a lot of pass concepts that we wanted work on in this minicamp that maybe he did not completely own last year and wanted improvement in these plays. He has shown that. A lot of that is just working through progression and knowing where to go next if one and two are covered, and he got that accomplished in this camp. We are very happy with where he is right now."
AVP also noted that Mayfield is more confident because of the 2020 success.
"Definitely. In the last seven or eight games last year, he really played really well. I think he now feels that. He understands what that looks like and how he has to operate within the system to be successful. Now that he realizes that, you see it more in practice."
#Browns OC Alex Van Pelt on Baker Mayfield: "He's in a great spot physically."

— Camryn Justice (@camijustice) June 17, 2021
AVP and Mayfield
The partnership of AVP and Mayfield has been successful.
In 2020 despite being limited to virtual workouts and coaching, AVP worked footwork fundamentals with Mayfield using a virtual golf game.
Mayfield definitely was an improved quarterback who threw fewer interceptions and made better split-second decisions on the field.
Alex Van Pelt came off strongly in his press conference. He emphasized footwork and technique when he spoke on Baker Mayfield. Explained how he could help Baker improve with both. Acknowledged the disparity between Baker with play action and without. Detail oriented. Love it.

— Nick Karns (@karnsies817) February 19, 2020
AVP is viewed as somewhat of a quarterback whisperer.
A former college and NFL quarterback himself, he also worked with Aaron Rodgers in Green Bay.
91 days until Pitt Football returns!

That's how many yards the longest passing play in Panthers history went.

Alex Van Pelt to Dietrich Jells
at Rutgers, Sept. 17, 1992#H2P pic.twitter.com/qJvwzYxlH9

— Pitt Football (@Pitt_FB) June 1, 2019
Will Aaron Rodgers and Alex Van Pelt have another embrace after the NFC Championship Game like they did last Sunday in Dallas? pic.twitter.com/43sIvJ0bRZ

— Rob Demovsky (@RobDemovsky) January 22, 2017
Mayfield's 2021
Baker Mayfield is in the enviable position of possessing so many playmakers in the huddle.
The question will be how he will spread the ball around to all of them.
OBJ is healthy; he has not played since October 2020 when he suffered the ACL injury that ended his season.
With a second season with AVP and Stefanski and a more normal post-COVID-19 preparation for 2021, the pressure is on Mayfield to make the talented roster come to life each Sunday afternoon.
He seems unintimidated and ready for the moment so let the games begin in September.
Led by Mayfield, 2021 has the potential to be a really exciting one for the Cleveland Browns offense.