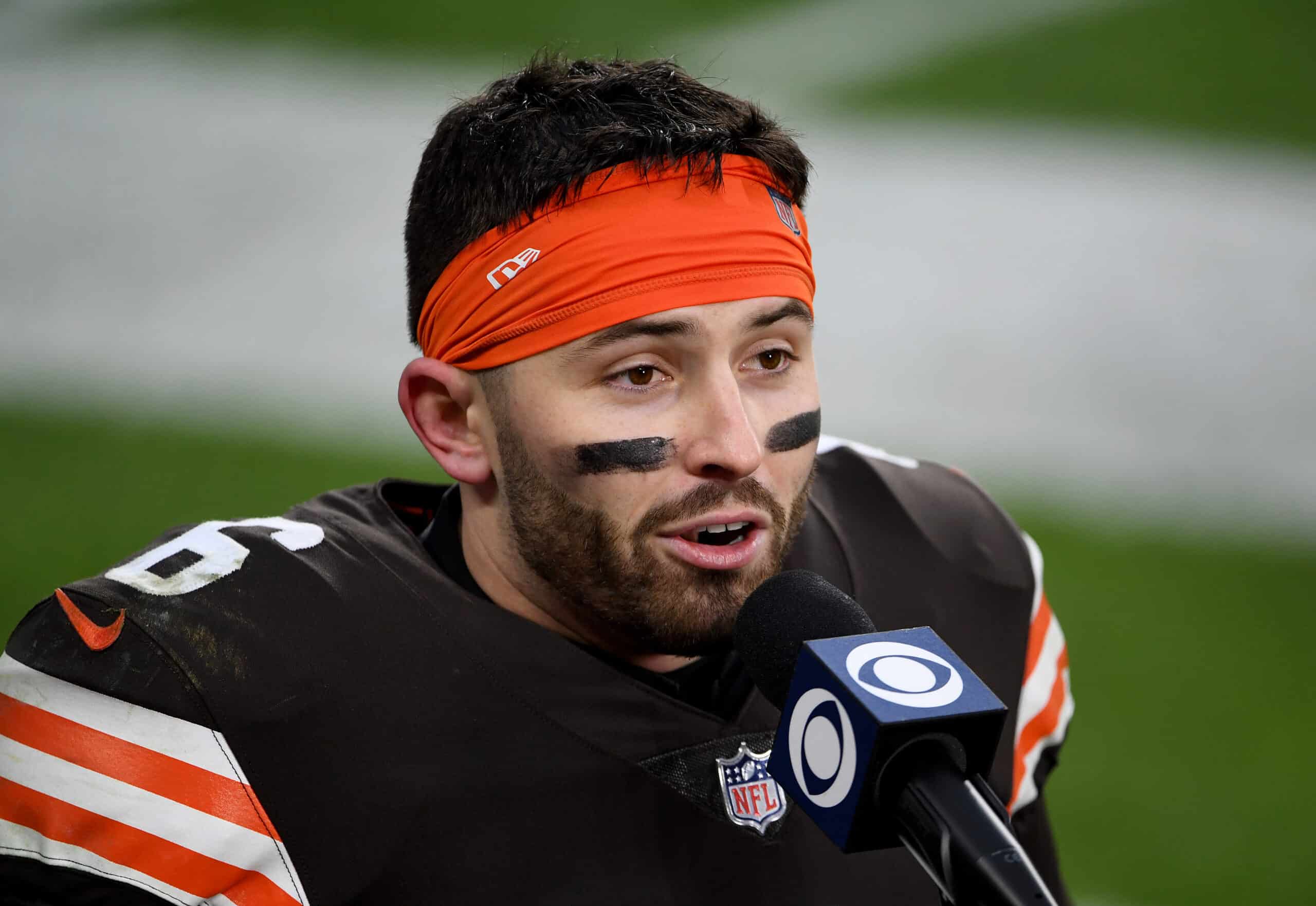 Much has been said about the talent on the 2021 Cleveland Browns roster.
We got our first glimpse of it this past week at minicamp, and it was impressive.
Can this team put together a winning campaign in a 17 game regular season?
No one knows for sure, but we do know the team has high goals.
Wide receiver Jarvis Landry was asked this week if the team should be talking about the Super Bowl.
"Why not? It's something that people always say you should not talk about, but nobody trains or nobody does what they do to not be a champion. So that's the standard…So why not talk about it? It's real. It's sick to be humble about what everybody is actually chasing."
Landry is not wrong; every NFL team has the ultimate goal of being in and winning the Super Bowl.
Baker Mayfield was asked to comment on what Landry said.
"I think everybody that plays this game is striving to be a champion. If you're not doing that, I think you're in it for the wrong reasons. You strive to win in everything you do. Building a winning culture is a process."
The question is how far along are the Browns in developing the winning culture.
We will find out sooner rather than later when the NFL season kicks off in September.
Week 1 Is A Good Test
The Browns will have a good litmus test right away on Week 1 in their rematch against the Kansas City Chiefs in Arrowhead.
This is a different roster than the one that lost to the Chiefs back in January, but the Chiefs are not the same team either.
Some say it could be a preview of the AFC Championship.
Though there is plenty of talk about the revamped Browns defense against the upgraded Chiefs offensive line, there is another player that was not involved in the January game.
He is Odell Beckham Jr.
By all accounts, seven months after his ACL surgery, he is looking very good.
Mayfield talked about OBJ at the same press conference he was asked about Landry's comments.
Regarding OBJ, Mayfield said:
"He looks really great. After seeing him run and really just talking to him, as well, he feels comfortable. He is still getting used to some of these cuts and certain motions, but you are talking about seven months since the surgery so it is pretty impressive how quickly he has come back."
(via @TheMattStarkey) pic.twitter.com/rKd0ebsoPj

— The Checkdown (@thecheckdown) June 17, 2021
Preseason Chatter
This amounts to preseason chatter.
All 32 NFL teams in June have high hopes for the Super Bowl.
When the Browns get to training camp on July 27, Coach Stefanski will get this team in the mindset of focusing on one day at a time and when the season begins, one game at a time.
It is great that the players and city share the excitement of what this talented roster is capable of.
However, the proof is in the pudding.
The Browns need to get on the field and win games.