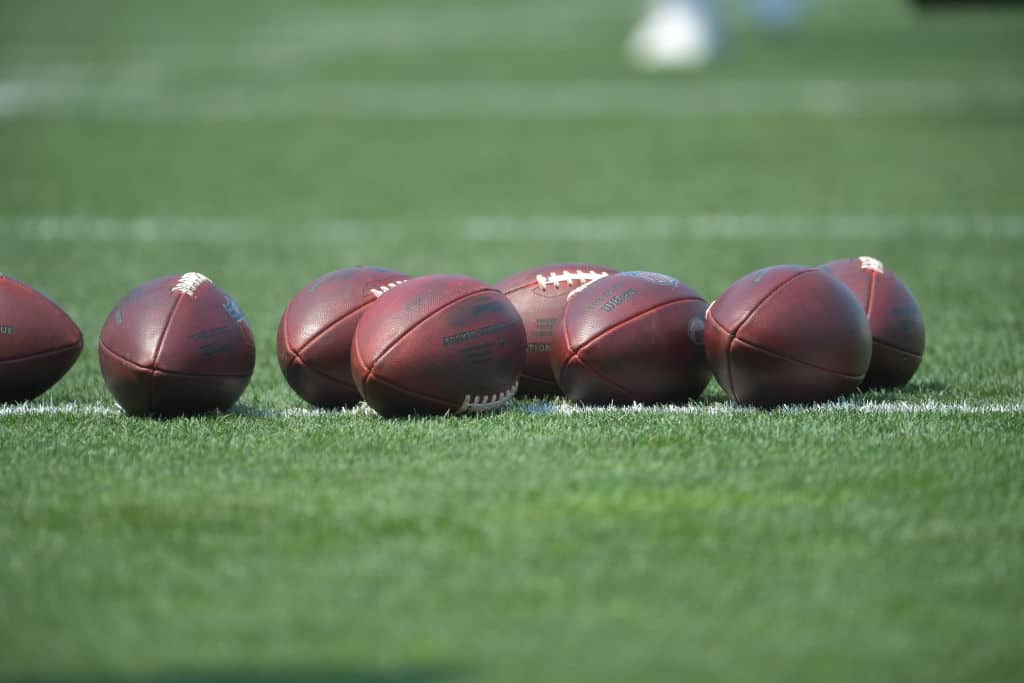 Only a few seasons ago, the Cleveland Browns rolled into the regular season with 5 tight ends on the roster.
Supplemented by a fullback, fans braced for a pounding run game and a conservative passing attack.
What Kevin Stefanski gave them was a playoff appearance and Baker Mayfield's best performance by far.
But since then, the team's identity on offense has been undefinable.
They were a running team that went away from the run too early and let defenses dictate the plan.
David Njoku made this touchdown look easy 😅pic.twitter.com/R5ea5603WD

— ClutchPoints (@ClutchPointsApp) September 23, 2022
Stefanski, a Coach of the Year in 2020, managed to warm his seat with inexplicable play calls.
And that was magnified by a mandated midseason change behind center last year.
But now it looks like the Browns are ready to jump into the NFL passing wars.
They are stacking up wide receivers for Deshaun Watson and neglecting the running back room.
And that should excite David Njoku and the rest of the Browns' tight ends, too.
State Of The Tight End Room
Andrew Berry reset the tight end pay scale with David Njoku's generous extension last year.
It caused a couple of teams to rework existing deals and probably pushed some peers onto franchise tags.
Cleveland liked the effect so much, they followed it up with the Deshaun Watson contract.
But at least Watson had some statistics and honors to justify his pay rate.
In a somewhat unusual move for a second contract, Njoku was paid for what was expected, not done.
Another angle on David Njoku's absurd game tying touchdown pic.twitter.com/OBH7aKkXIg

— Main Team (@MainTeamSports) November 27, 2022
And it's not like the tight end wasn't putting up good numbers.
It's just that his overall totals were muted in what was a 3-tight end rotation in 2020 and 2021.
One can argue his 2022 numbers missed the mark in a year he played lead dawg.
But there is no doubt he'll reprise that role with Harrison Bryant and Jordan Akins backing him up.
And with a passing attack primed to go vertical and voluminous, Njoku should rack up career numbers underneath.
What's Next At Tight End?
Only two tight ends made the Browns' final cut at the end of last season.
But before anyone thinks Jordan Akins is competing for a spot with Bryant, think again.
Berry quickly signed Jesse James and then Pharaoh Brown during the season.
Bryant is getting some inexplicable speculation as a possible bust.
But other than a Jacoby Brissett-induced reduction in yards per reception, Bryant is consistent.
🚨 TOUCHDOWN 🚨

Jacoby Brissett finds Harrison Bryant in the end zone early 😤pic.twitter.com/cvvvc2xD2b

— Browns Nation (@BrownsNationCP) November 13, 2022
And in his role as the clear backup to Njoku, he is more than adequate in blocking and receiving.
Akins has a history with Watson that solidifies his spot as the third TE on the roster.
Fans can expect some camp bodies to sign on as UDFAs.
But as much as Berry throws spaghetti at the wall in the wide receiver room, tight ends are set.
And the only question is how often Watson looks their way on game days.