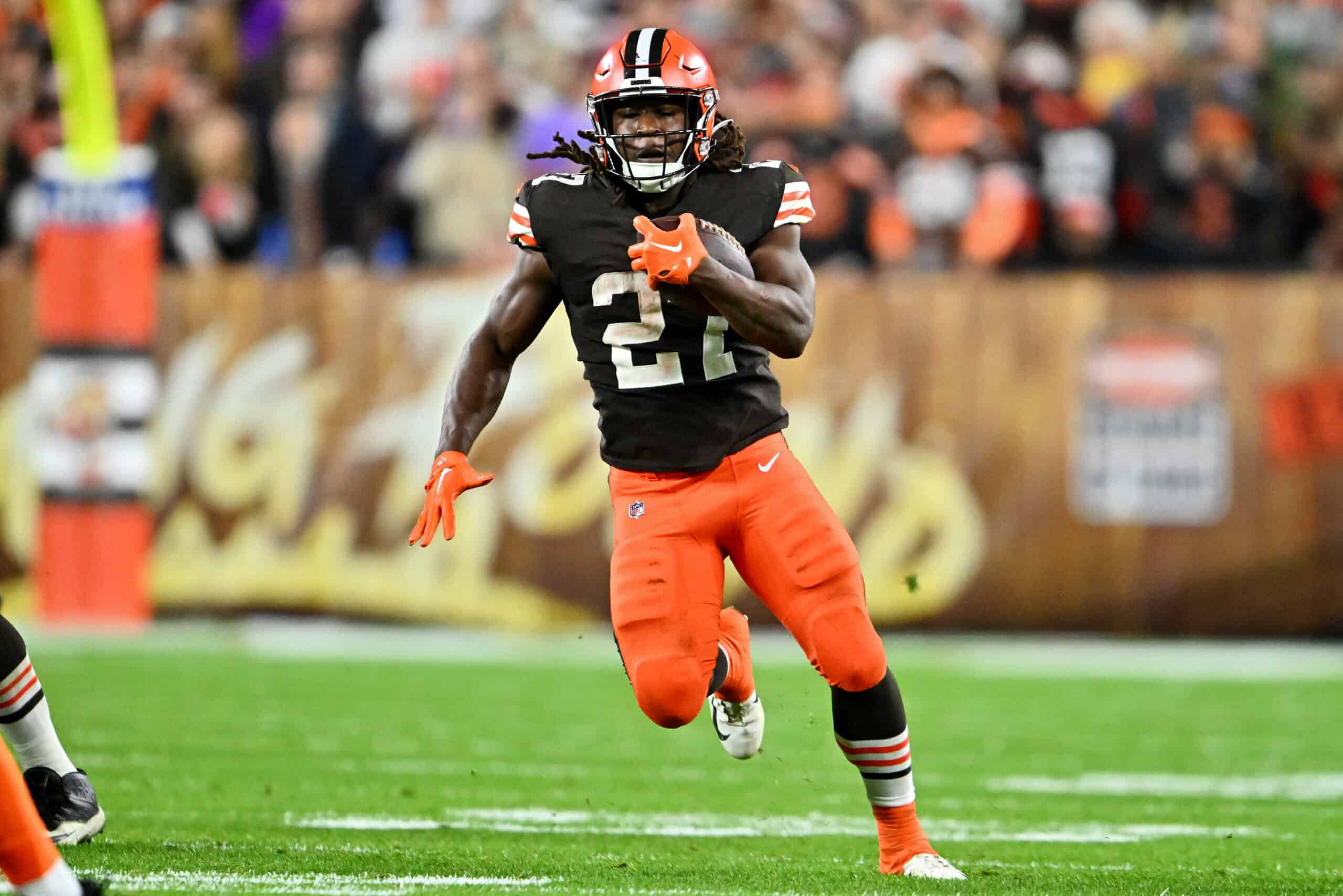 The Cleveland Browns have made some nice improvements to their roster this offseason.
Most of their best additions have been to the defensive side of the ball.
Even though they did acquire Elijah Moore, who should play a large role in their offense.
But, the Browns have been known as a run-first team.
Their offense goes through Nick Chubb, as he continues to be one of the best rushers in the NFL.
But, Chubb cannot do it all by himself.
The Browns need to find a solid backup option to give Chubb a rest on occasion.
Over the past few seasons, the Browns had Kareem Hunt as the backup to Chubb.
But, Hunt is currently a free agent and is free to sign wherever he chooses.
According to Mary Kay Cabot, the Browns have not shut the door on bringing Hunt back.
#Browns Andrew Berry on if he's slammed the door shut on Kareem Hunt returning, and if they'd draft a running back with one of their earlier picks pic.twitter.com/KlpMbm4xT5

— Mary Kay Cabot (@MaryKayCabot) April 21, 2023
Hunt knows this offense and he is a great change of pace to Chubb.
Also, Hunt is a great pass-catcher and has been a great third-down back in years past.
Still, it might be a better idea for the Browns to draft a rookie as a backup.
They could select someone much younger than Hunt on day three of the draft.
Also, late draft picks cost very little against the cap, which is a nice bonus.
It will be interesting to see what the Browns decide to do, but the odds seem good that Hunt will not be a Brown next year.