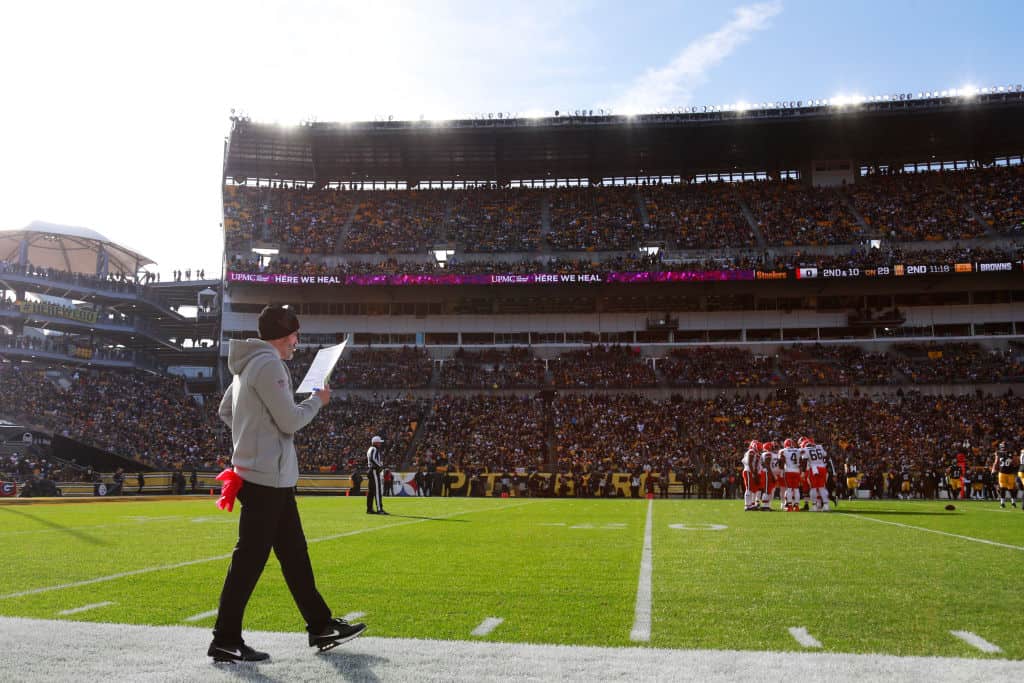 Earlier this morning, the Cleveland Browns announced that they parted ways with their special teams coordinator.
Mike Priefer has led the Browns' special teams unit since 2019, but will now be seeking employment elsewhere.
After this announcement was made, Kevin Stefanski released a short statement about Priefer's departure.
We've parted ways with special teams coordinator Mike Priefer.

Thank you, Coach Prief, for all you've done for our organization and city. pic.twitter.com/YS0ewYWTpy

— Cleveland Browns (@Browns) February 21, 2023
Stefanski and Preifer worked together for three seasons.
It appears that, despite a lack of success, the team is committed to Stefanski moving forward, which is why he was the one to make the statement.
In his final words to Priefer, Stefanski cites the Browns' Wild Card win, which came in 2020.
This was the Browns' first playoff appearance since 2002, and their first playoff victory since 1994.
Unfortunately for the Browns, losing has been a larger part of their organizational DNA than winning has in the past several seasons.
Even though the Browns' special teams unit has consistently been ranked in the top half of the NFL, the team decided to go a different way with the position.
Although the team has been patient with Stefanski thus far, how far will this patience extend?
The Brown signed Deshaun Watson to a fully-guaranteed deal ahead of the 2022 season.
In the six games that Watson was able to partake in, the Browns had a 3-3 record.
If Stefanski wants to retain his job after this coming season, the offense will need to take a gigantic leap forward.
Watson will be able to train with his teammates for a full offseason and training camp.
With any luck, the Browns will be able to bounce back next season, even though it's at the expense of Preifer's job.