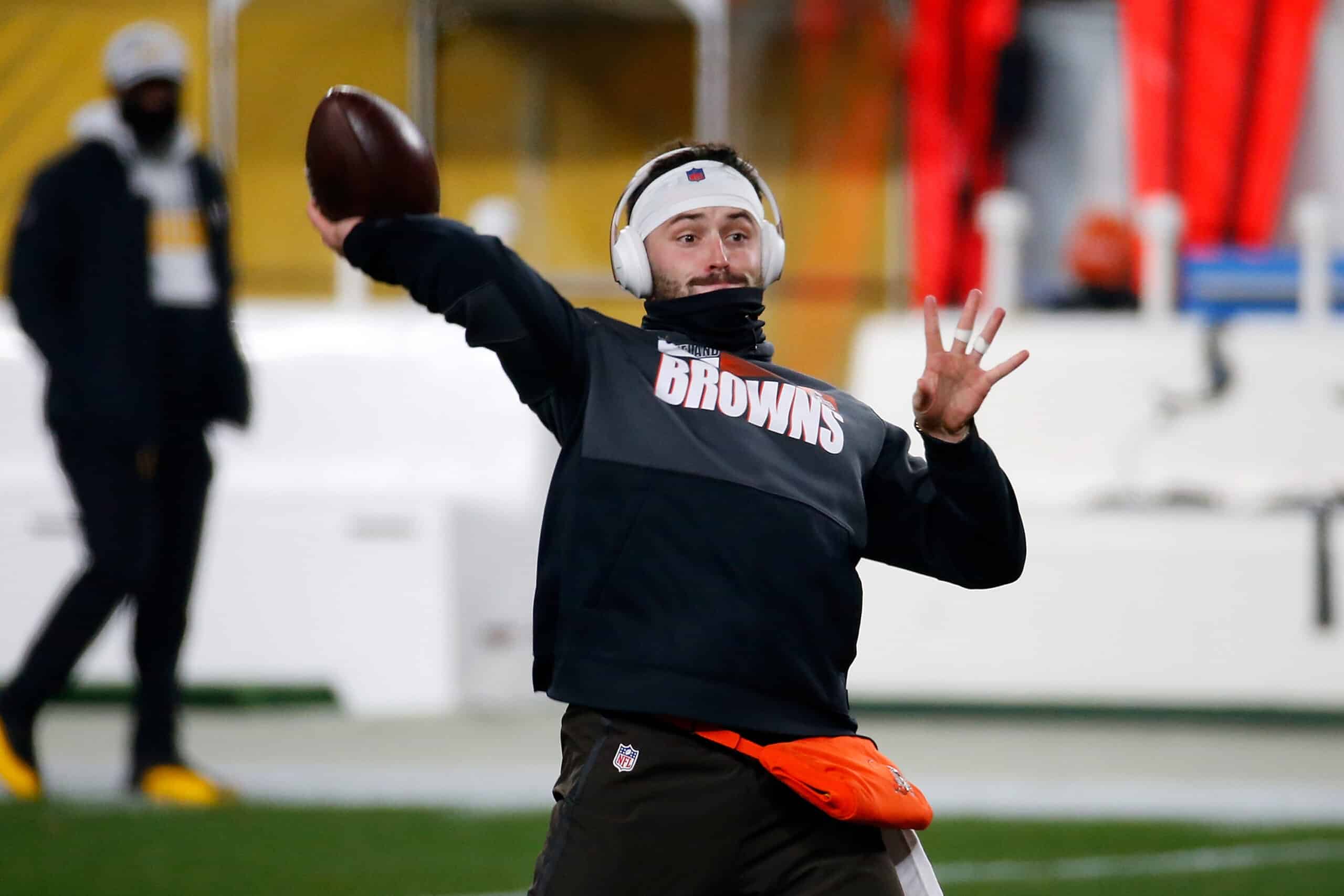 Given the craziness of the 2022 NFL offseason, it was not entirely surprising to hear that the Cleveland Browns are fielding calls on potential Baker Mayfield trades.
Aaron Wilson of Pro Football Network reported on Monday morning that exploratory calls were being taken.
Source: Browns not entirely sold 100 percent on going forward with Baker Mayfield, fielding exploratory trade calls @PFN365https://t.co/BzMMti3CnX

— Aaron Wilson (@AaronWilson_NFL) March 14, 2022
While both GM Andrew Berry and Coach Kevin Stefanski have reiterated their confidence in Mayfield and stated he is the Browns QB1 for 2022, it makes sense if the phone rings for a potential Mayfield trade that they would at least listen.
As expected, the NFL world had a slew of reactions to this Tuesday morning news.
Here is a sampling of them.
The "Settle Down" Tweet
There is a brave person who is telling #Browns Twitter to settle down after hearing his news.
Given the level of intensity of #Browns Twitter on a slow news day, this seems like an impossible request.
Regardless, here is the tweet trying to calm the crowd.
#Browns fans, lets settle down, let the free agency and trades take care of itself. We can't do anything. No need to trade Denzel Ward and Baker Mayfield today…

— Scott Dudas (@ScottDudas24) March 14, 2022
More Of The 2022 Offseason Craziness
One person accurately pointed out how the 2022 offseason has gone dramatically off-script so a Baker Mayfield trade should surprise no one.
After all, Tom Brady unretired and perennial Seattle Seahawk Russell Wilson has a new team.
I get a feeling the Browns are going to trade Baker Mayfield https://t.co/wMcUT1L0fX

— Chris Baldwin (@Baldwin_CB1) March 14, 2022
Doubtful
Describing a Mayfield trade as "doubtful", Cleveland's Fox 8 reporter John Sabol talked about how thorough Andrew Berry is.
Berry would not be doing his job if he did not do homework in this area especially if teams are calling him about Mayfield's status.
#Browns "have fielded exploratory trade calls from other NFL teams about Mayfield."

Andrew Berry is doing his homework. He has to do this. Will it actually happen? Doubtful IMO. But you gotta know your market and what's out there. @fox8newshttps://t.co/y1ku0L1UIU

— John Sabol (@John_Sabol) March 14, 2022
Conclusion
If Mayfield stays with the Browns, he is certainly aware of all of this noise (despite his well-timed social media hiatus) surrounding Watson and other potential trades.
The pressure will be on both Mayfield and his play-caller Kevin Stefanski to deliver offensive results in 2022.
As much pressure is on baker Mayfield this upcoming season I feel the same amount of pressure is on Kevin Stefanski as far as playcalling is concerned

— AmariCooperSZN🅿️ (@camfromthe216) March 12, 2022
It is only Monday so there will more updates as this story unfolds.