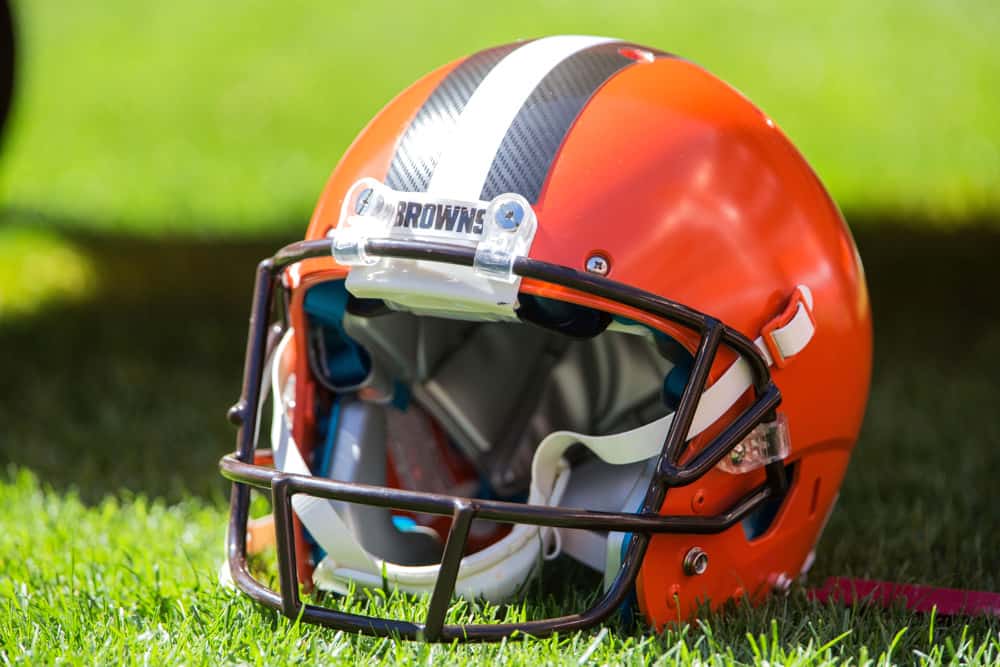 Free-agent Casey Dunn's tryout with the Cleveland Browns went so well that he ended up under contract with the team.
On the heels of starting center JC Tretter's unexpected knee surgery on Thursday and uncertainty regarding his return, the Browns needed to fill the center spot ASAP.
Coach Stefanski did not provide many details about Tretter's condition on a Friday Zoom call.
At that time, Nick Harris, the rookie center (2020 NFL Draft, 5th round, 160th overall), was expected to take 1st team duties.
Tretter is also the NFL Players' Association President and has been openly critical of the NFL's handling of the COVID-19 pandemic.
Casey Dunn
This will be Dunn's 3rd team in his 3 years in the NFL.
He began his career as an UDFA signed by the Washington Football Team in 2018.
His brief tenure included playing 2 games before being waived and ultimately signed to the practice squad.
In 2019, after recovering from injury, he spent the end of the season on the New Orleans Saints practice squad.
He played college football at Jacksonville State University for 3 years before transferring to Auburn for his final year of eligibility.
Dunn made the gutsy decision because he felt he needed the challenge.
Auburn's offensive line coach (and current UT co-offensive coordinator) Herb Hand marveled over Dunn.
"He's a real football-smart guy with a lot of savvy," Hand said. "From a technique and fundamental standpoint, he's a really good technician. Now, the thing that's probably his biggest challenge is just when he's in a 'BOB' situation — a big-on-big situation — when he's managing down in and down out playing against SEC tackles."
Dunn suffered a knee injury at Auburn but played on.
He is relatively unproven and has been injured; however, he reunites with a familiar face from his time at the Washington Football Team.
Recall that the current Browns offensive line coach Bill Callahan was the interim head coach for Washington in 2018.
Callahan obviously sees something he likes in Dunn.
Cleveland Browns :

Get Casey Dunn who played college football at Auburn.

Washington undrafted free agent in 2018 ..can't find any stats of him playing.
Maybe a practice player. Only 25 years old. pic.twitter.com/qnsT4Ow12K

— al (@al_asifyouknow) August 16, 2020
Jovahn Fair
To make roster room for Dunn, guard Jovahn Fair was waived.
Fair is a 2020 UDFA signed by the Kansas City Chiefs.
League News: The Browns signed rookie OL Jovahn Fair.

Fair signed with the Chiefs as an undrafted free-agent, but was released on July 29th. #nfl #nflnews #nfllive #nflupdates #nflnow #nflnetwork #espn #espnnews… https://t.co/zccOkdxShZ

— ProFootballChase™️ (@pfootballchase) August 10, 2020
He was waived by the Chiefs in late July in a roster-trimming move.
The Browns signed Fair on August 10 in response to 3 guards opting out because of COVID-19.
Drew Forbes, Colby Gossett, and Malcolm Pridgeon opted out prior to the deadline on August 6.
Fair played all 4 years at Temple University.
Size is a factor for him.
At 6'2″ and 310 pounds, he is considered undersized for the position.
The ideal size of an NFL guard is 6'3″ and between 290 and 300 pounds.
Prior to being waived, Fair was projected as the 3rd team offensive right guard.
Fair is perceived to be a casualty of the COVID abbreviated preseason where no preseason games could be played.
Browns Depth Chart – OG
Currently, the Browns have 2 right guards and 2 left guards on the roster.
At right guard are Wyatt Teller and Willie Wright.
Joel Bitonio and Michael Dunn are the left guards.
It is not clear what the future plans are for adding players to these positions.