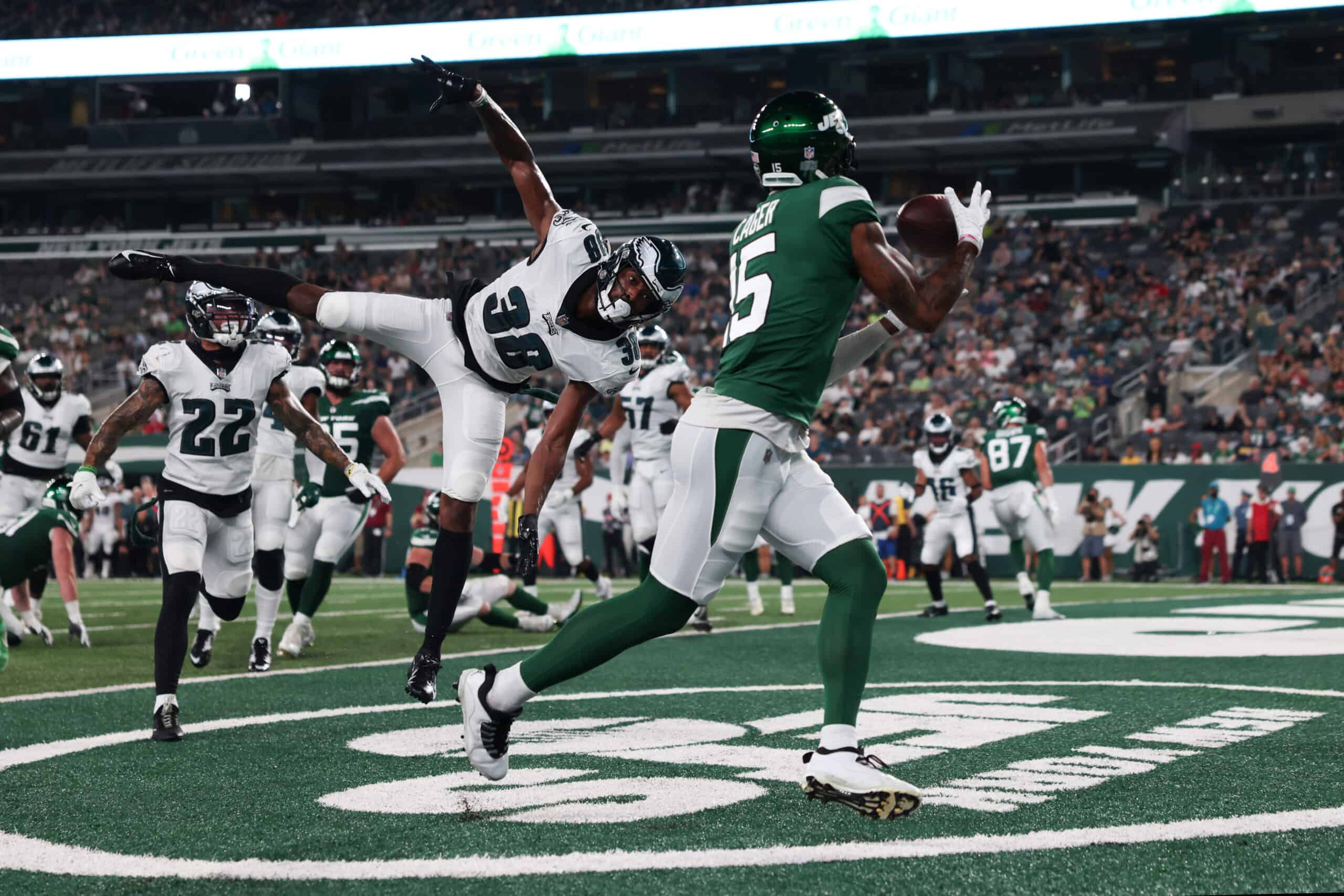 Fresh off the heels of their third victory of the season, the Cleveland Browns show no signs of standing still.
GM Andrew Berry and friends signed yet another body in an attempt to add depth and parry any injuries.
On Monday, the team signed wide receiver Lawrence Cager to the practice squad.
#Browns Sign WR Lawrence Cager with Eye Toward Chargershttps://t.co/KS2gQwse05

— Pete Smith (@_PeteSmith_) October 4, 2021
Cager is an impressive 6'5", 220 pound specimen from Georgia.
He will most likely be an extra body to counter the loss of Jarvis Landry.
Who is Lawrence Cager?
Cager comes from Calvert Hall College High School in Towson, Maryland.
He was a four star recruit for the Cardinals.
Lawrence matriculated to the University of Miami and played three seasons for the Hurricanes.
During his time in Miami, Cager caught 45 receptions for 681 yards and ten touchdowns.
Before his senior year, Cager transferred to Georgia.
During that 2019 season, he corralled 33 receptions for 476 yards and four scores.
Lawrence Cager, who social distanced the Gators' secondary before social distancing was even cool, reportedly headed to the Jets. pic.twitter.com/fMhmZvZ7zP

— Logan Booker (@LoganMBooker) April 26, 2020
Cager went undrafted in 2020 and signed a free agent deal with the Jets.
After initially being waived and re-signed by the team, Cager was elevated to the active roster four different times during the '20 season.
In his very limited role, Cager had two catches for 35 yards.
He was waived by New York at the end of August 2021.
Strengths and Weaknesses?
Although Cager was not drafted, there was plenty of college film for scouts to dissect.
The strengths of Cager's game according to the scouts were: Big body who thrives at the catch point; great at jump balls against smaller defenders; good at boxing out smaller backs with his size and speed; catches the ball with his hands; solid play strength at the line of scrimmage; red zone threat in the NFL.
Lawrence Cager is a very, very intriguing FA signing by Douglas. No ST experience, but at 6'4/220 brings plus size to the table.

Stat: Jake Fromm completed 70% of his passes w/Cager on the field, less than 50 percent without him.

I'm putting money on this kid to stick. pic.twitter.com/zNqjuCpHre

— Brandon Tierney 🎤 (@BrandonTierney) April 26, 2020
Cager's weaknesses according to scouts included: Less-than-great run after the catch ability; does not handle press coverage well; struggles with getting his center of gravity low due to his size (which leads to difficulties coming out of his break); 'heavy' feet; limited vertical speed.
Cager's size is definitely intriguing, but time will tell just how long he sticks with his new team.