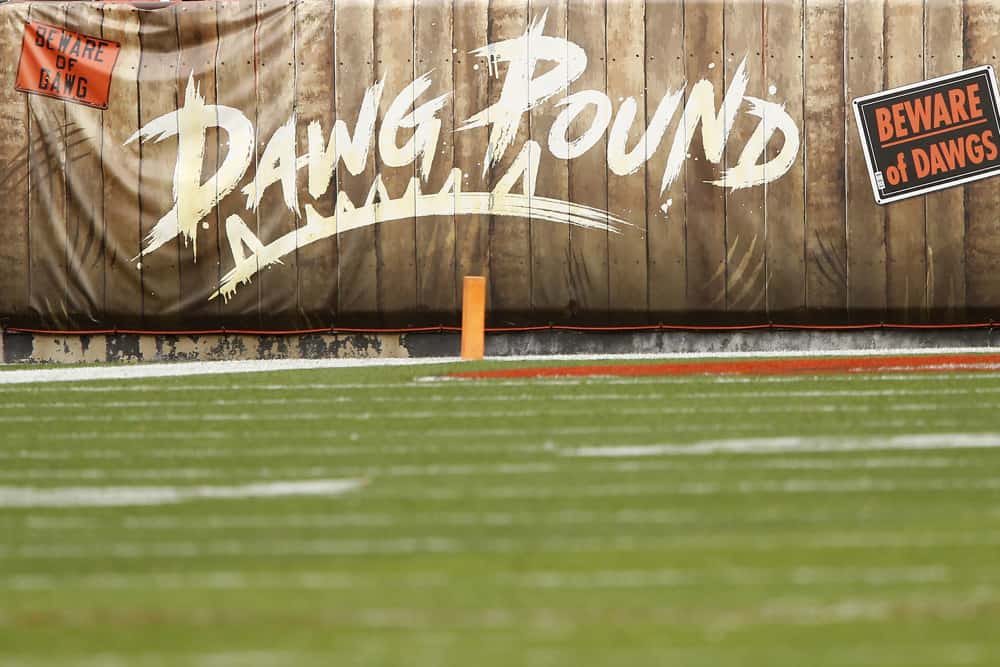 A couple of weeks ago, the Cleveland Browns announced that they wanted some fan input to create the new logo for the Dawg Pound.
They asked the fans to submit their Mastiff-inspired designs to the official website, with the finalists chosen via voting and then placed among designs from local renowned artists to determine the ultimate winner.
Now, the team has shared the four finalists on their social media accounts, with fans sharing their thoughts on this matter.
We're nearing the final stage! Every 30 minutes throughout the morning we'll be revealing our 5️⃣ finalists for the last round of voting to become the official logo of the #DawgPound.

First up, you all decided the most popular fan submitted design was Emily Morgan's! 🐾 pic.twitter.com/Uk8KZvGx9b

— Cleveland Browns (@Browns) May 8, 2023
next dog logo option! 🐶 pic.twitter.com/D4fhq7WXcj

— Cleveland Browns (@Browns) May 8, 2023
this one has some grit to it 😤 pic.twitter.com/Wy1BOFRe2t

— Cleveland Browns (@Browns) May 8, 2023
this design is clean 😯 pic.twitter.com/nA9Gwf1Eka

— Cleveland Browns (@Browns) May 8, 2023
Notably, this isn't the first time the organization has reached out to its fans to help them out with their looks.
Just last season, they got more than 80,000 votes to choose a new version of Brownie the Elf to be the team's midfield logo, beating two helmet designs and a more vintage version of the elf.
For those new Browns fans out there, the Dawg Pound is the official fan section at Cleveland Browns Stadium.
It was coined in 1985 by former CB Hanford Dixon, who initially intended to use it for the team's defense, but the fans later made it their own after he put in a banner in the bleachers at Cleveland Municipal Stadium.
Then, when the franchise came back in 1999 after ceasing operations for a couple of years, they renamed the sections in the east end of their stadium as the 'Dawg Pound.'
This is a nice initiative by the organization to keep the fans involved.
At the end of the day, they're the heart and soul of this game.