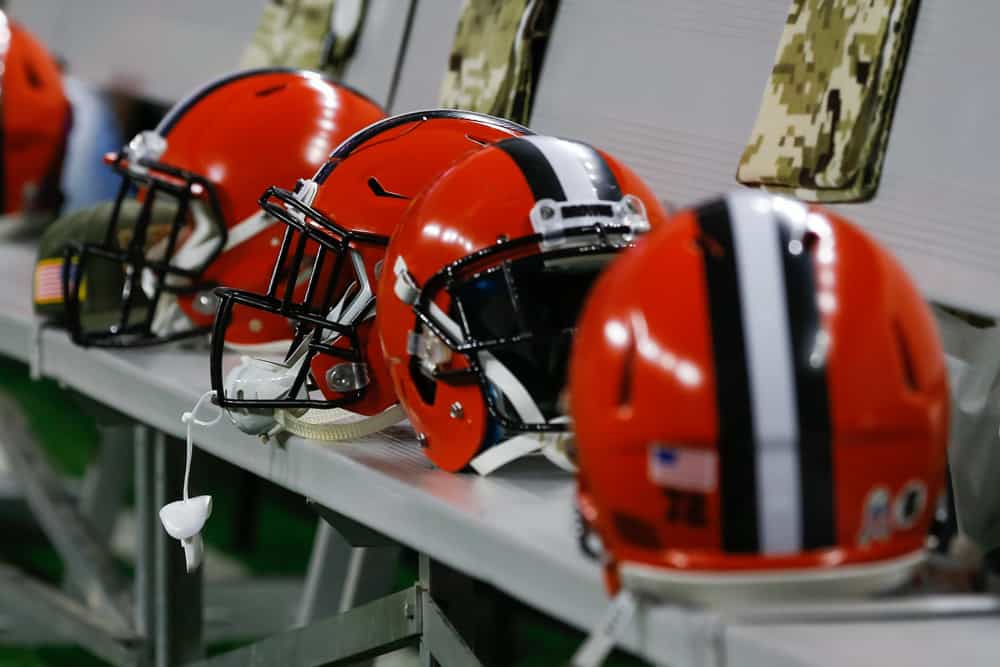 The Cleveland Browns are quickly making a name for themselves as one of the toughest, most physical teams in football, both on offense and defense.
And, if any member of the Browns knows about being physical, it's David Njoku. In addition to being one of Cleveland's top receivers, Njoku made history several weeks ago when he played in a game just days after suffering severe burns to his face.
Njoku made his comments during a pre-game press conference on Friday in reference to the blocking game. He stated that blocking is all about physicality and simply having the desire to get it done.
bringing lots of physicality to the game 💪@David_Njoku80 | #DawgPound pic.twitter.com/HnRnqvhpH8

— Cleveland Browns (@Browns) October 20, 2023
His comments come in the midst of a year when, while he hasn't put up the offensive numbers Browns fans were anticipating, Njoku has wholeheartedly embraced his role as an on-the-line and downfield blocker.
In fact, Njoku's blocking has been so good that he even got a shout-out several weeks ago from head coach Kevin Stefanski.
Stefanski noted that Njoku is a solid blocker who has been a major contributor to some of their biggest plays of the season. His impact has been felt, not just in the passing game but also in the blocking game, where Njoku's physicality has been a valuable asset to the offense.
With the loss of Pro Bowl running back Nick Chubb and starting quarterback Deshaun Watson's status up in the air, physicality will be Cleveland's best friend as they take on the Indianapolis Colts in Week 7.
Indianapolis has been dealing with quarterback and running back issues of its own and is likely to mirror the same physical mindset as that of the Browns. In the end, the team that is more physical and wants it the most will likely come out on top.