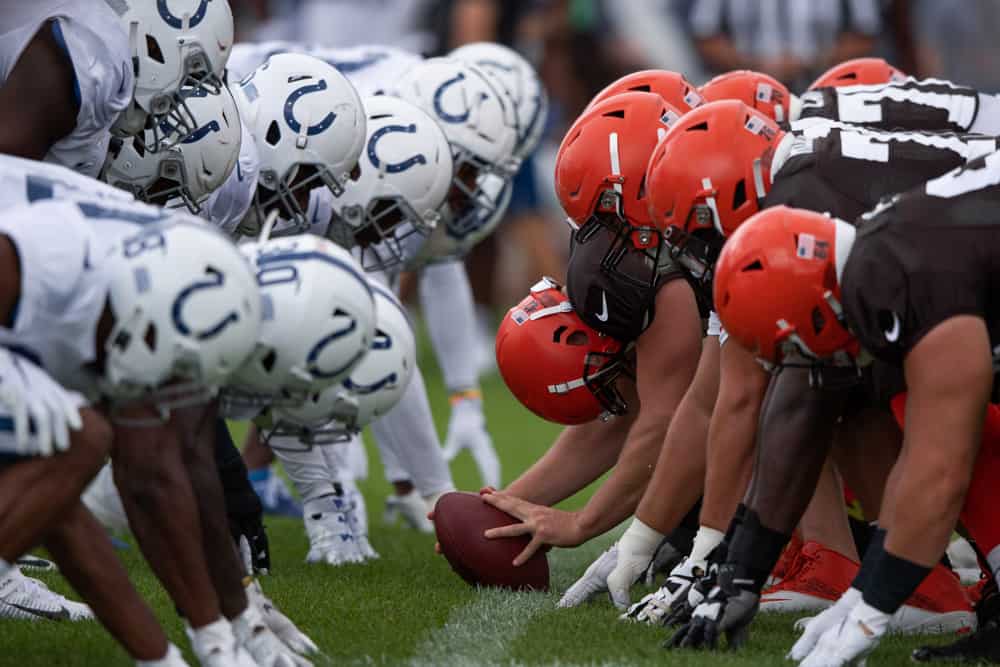 Kevin Stefanski's troops kick off a run of 5 road games in 7 weeks with a visit to Indianapolis.
And Cleveland Browns fans are still waiting to hear whether Deshaun Watson will start the game.
Watson got two full practices in, and while he showed some zip on the second day, he didn't look perfect.
If Watson can't go, this will be a battle of backup quarterbacks with P.J. Walker facing Gardner Minshew.
setting our sights on Week 7 pic.twitter.com/7AJdcQvNyD

— Cleveland Browns (@Browns) October 20, 2023
But Indianapolis is more concerned about their backup right tackle facing Myles Garrett and friends.
Here's how we see this game unfolding:
Rocco Nuosci: "Even if Deshaun Watson can't go for the offense, Gardner Minshew and the Colts will struggle to find footing against Cleveland's defense." Browns 24, Colts 10
Orlando Silva: "This is a big opportunity for the Browns to keep building momentum. Without AR, the Colts will struggle to beat Cleveland." Browns 24, Colts 7
Ben Donahue: "Browns defense too much for Minshew and friends; if Watson plays, Cleveland should win by a larger margin, Browns keep pace in AFC North." Browns 24, Colts 17
Pat Opperman: "Even if Watson plays, he'll be limited. But the respective defenses still make this a bit of a mismatch. Myles and the Defense smell a shutout opportunity, and they'll come close." Browns 16, Colts 3
None of our writers were willing to admit they thought the Browns could beat the 49ers last week.
But at least we all agreed it would be closer than the national pundits were predicting.
The biggest bet this week is whether Watson plays, with the point spread moving with each practice report.
As of Saturday morning (pre-announcement), most lines tab the Browns as road favorites by 2-to-3.5 points.
But Vegas reports 65% of bettors picked Indy so far, maybe because Stefanski's Browns rarely win 2 straight.
Fans can watch what happens on their local CBS Sports affiliate or stream it live on NFL+ or Paramount+.