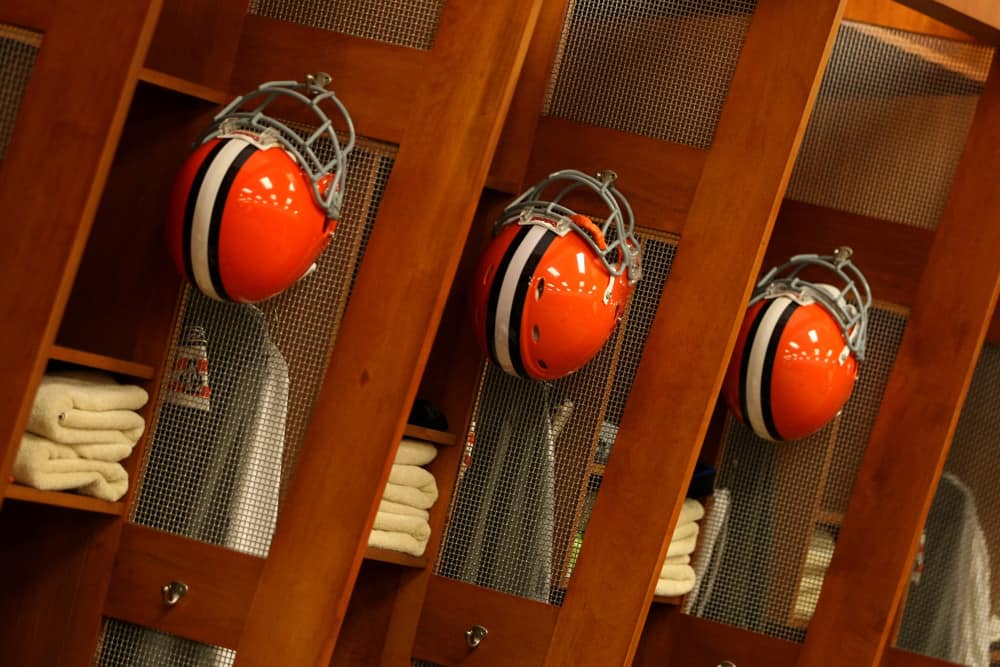 With the recent report that the Cleveland Browns are not willing to meet the contract demands of linebacker Joe Schobert, another Browns veteran may soon be following him.
Long time Browns linebacker Christian Kirksey sent a cryptic tweet on Monday that had many Browns fans saying their goodbyes to the 2014 draft pick.
"Blessing in disguise," Kirksey wrote in the tweet that started the speculation.
Blessing in disguise

— Christian Kirksey (@Kirko58) March 2, 2020
If this is what it feels like….Good luck Kirko ! We're gonna miss you Dawg

— Mike (@MIKE_BROWNS_UK) March 2, 2020
You played hard when you played. Best of luck on your next journey.

— Branman (@Branmancanjam) March 3, 2020
Best of luck, Kirko. You have been a great leader for this team.

— Banned (@YOHO_me) March 2, 2020
we'll miss you big dawg, ball out wherever you end up

— skraps (@SoulPolar_) March 2, 2020
Kirksey has had some great seasons with the Browns, but has had problems staying healthy.
He is coming off 2019 in which he suffered a torn pectoral tendon in week 2 against the Jets.
He has missed 23 games in the past 2 seasons.
In 2017, Kirksey signed a 4-year 38 million dollar extension with the Browns that runs through 2021.
Kirksey is due to make 9 million this season, increasing the likelihood that he will indeed be released.
There is a chance Kirksey could bounce back from the injuries and return to form.
He had 138 tackles in 2017 and 148 in 2016.
If Kirksey is indeed released, LB Mack Wilson would become a critical part of the Browns linebacker core.
When he took over for Kirksey last season, he had 82 tackles and still has a high ceiling.
The Browns don't have a lot of top free-agent options available at inside linebacker to replace Kirksey, but there are a few names out there.
Some of the top names include Alec Ogletree, Danny Trevathan, Kyle Van Noy, and Cory Littleton.