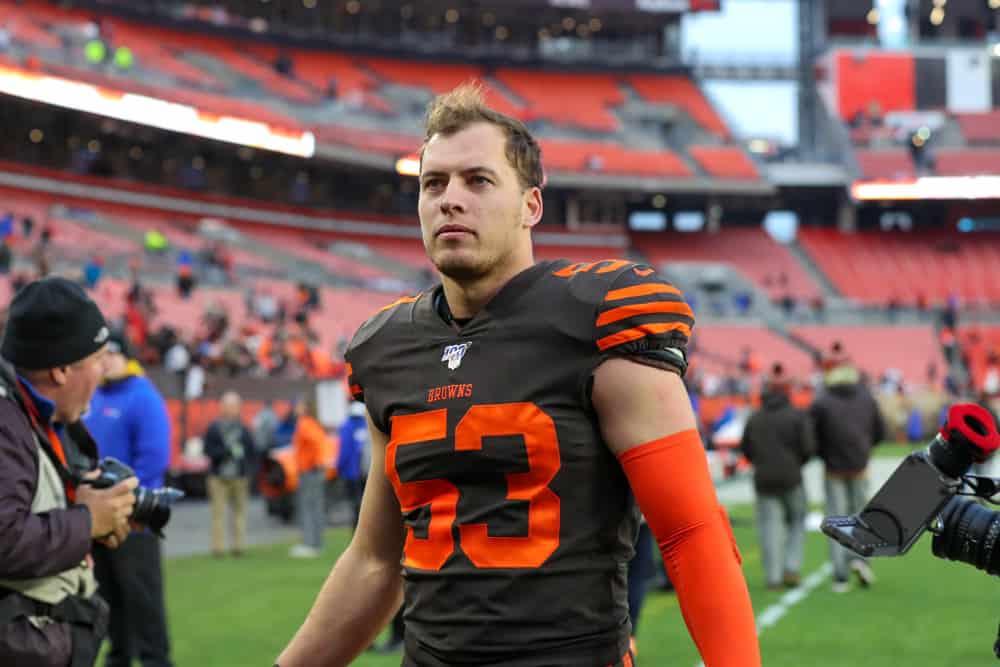 The Cleveland Browns are not expected to meet the contract demands of free-agent linebacker Joe Schobert.
This is according to a report from Mary Kay Cabot of Cleveland.com.
It's no longer Scho-time in Cleveland: LB Joe Schobert will hit the free agent market and won't be back with the #Browns, who aren't willing to meet his $10M-plus market price, source says https://t.co/XSupyDhHBo

— Mary Kay Cabot (@MaryKayCabot) February 29, 2020
Browns GM Andrew Berry met with linebacker Joe Schobert's agent, Joe Panos, in Indianapolis, and the two sides parted with the belief that Schobert will not be back with the Browns because they're not prepared to pay him the double-digit millions he stands to make on the open market, a league source said.
It is speculated that Schobert is asking for over 10 million per season and that is more than the Browns are willing to pay.
Recent contracts to players such as Kwon Alexander and Shaq Thompson have increased the market for Schobert.
Schobert is coming off a very good 2019 season with career high's in INT's and tackles for loss.
Recently, Schobert has expressed his desire to stay in Cleveland.
For the season, Schobert had 133 combined tackles, which ranked 10th overall.
Schobert has played 4 years in the NFL.
He was selected by the Browns in the 4th round of the 2016 draft out of Wisconsin.
Browns general manager Andrew Berry has talked about the challenges of signing the Browns core players and their upcoming contracts.
"We're going to be aggressive in engaging in pre-market extensions for players that we view as pillar players — long-term fits for the organization,'' Berry said. "That does present its challenges, but those are challenges that we're going to have to face every year."
NFL free agency begins on March 18th.
The Green Bay Packers have reportedly shown interest in signing Schobert.