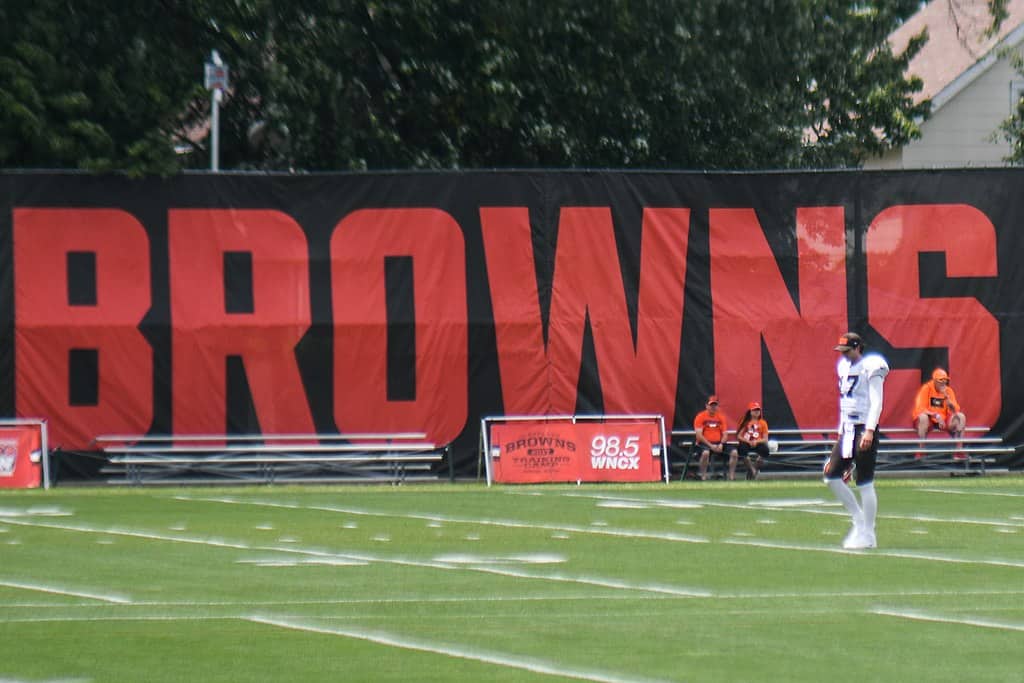 The Cleveland Browns announced wonderful news regarding training camp.
Fans will be invited to 12 of the team's training camp practice sessions starting in late July.
Camp Schedule
There will be 12 open practices between Friday, July 30 through Wednesday, August 18.
Practice begins each day at 2:25 pm EDT with gates opening one hour before.
The @Browns released the 2021 Training Camp schedule! pic.twitter.com/fUbA9WShDX

— Cleveland Browns Discord (@BrownsDiscord) July 15, 2021
2,000 fans per practice will be permitted.
Haslam Sports Group President and Browns Partner JW Johnson. made the announcement.
"We greatly look forward to welcoming our fans back to Browns training camp in Berea this year as our entire team definitely missed their contributions to the atmosphere in 2020. While the setup will be different than past years due to the league's health and safety protocols, we are fully dedicated to providing our fans with an engaging experience during training camp and the entire year, both in person and through our digital programming…We know Browns fans will bring an incredible energy to our facility and team throughout the 2021 season. We are excited that our fans can join us again during training camp and are confident that they will continue to give our team the NFL's best home-field advantage with a full-capacity crowd at FirstEnergy Stadium this year."
How To Get Tickets
Beginning Monday, July 19, fans can register on the Browns Mobile App or at www.clevelandbrowns.com for a chance to win up to four tickets per account.
Winners will be chosen via lottery; however, the following should be noted:
"Browns season ticket members and individuals on the team's waitlist will receive prioritized access to a percentage of tickets for each session."
There will not be printed tickets issued; all tickets will be accessed through the Browns Mobile App.
Here is the process to getting #Browns training camp tickets, as well as the dates that camp runs through pic.twitter.com/KxYvdNKzQo

— MoreForYouCleveland (@MoreForYou_CLE) July 15, 2021
Masking And COVID-19 Requirements
Per current state and local guidance, masks are not required.
Fans also do not need to be vaccinated.
According to the Browns website:
"Medical experts recommend that individuals who are not fully vaccinated still consider wearing a mask when congregating in larger groups. Additionally, the team will have hand sanitizer stations readily available and implement comprehensive health and safety measures for everyone onsite."
2021 Preseason Games
Open practices lead up to and follow the Browns' first preseason game.
The Browns have 3 preseason games beginning August 14.
Two are away, and one is home.
The schedule is as follows:
Saturday, August 14 at Jacksonville, 7 pm
Sunday, August 22 vs. New York Giants, 1 pm
Sunday, August 29 at Atlanta, 8 pm