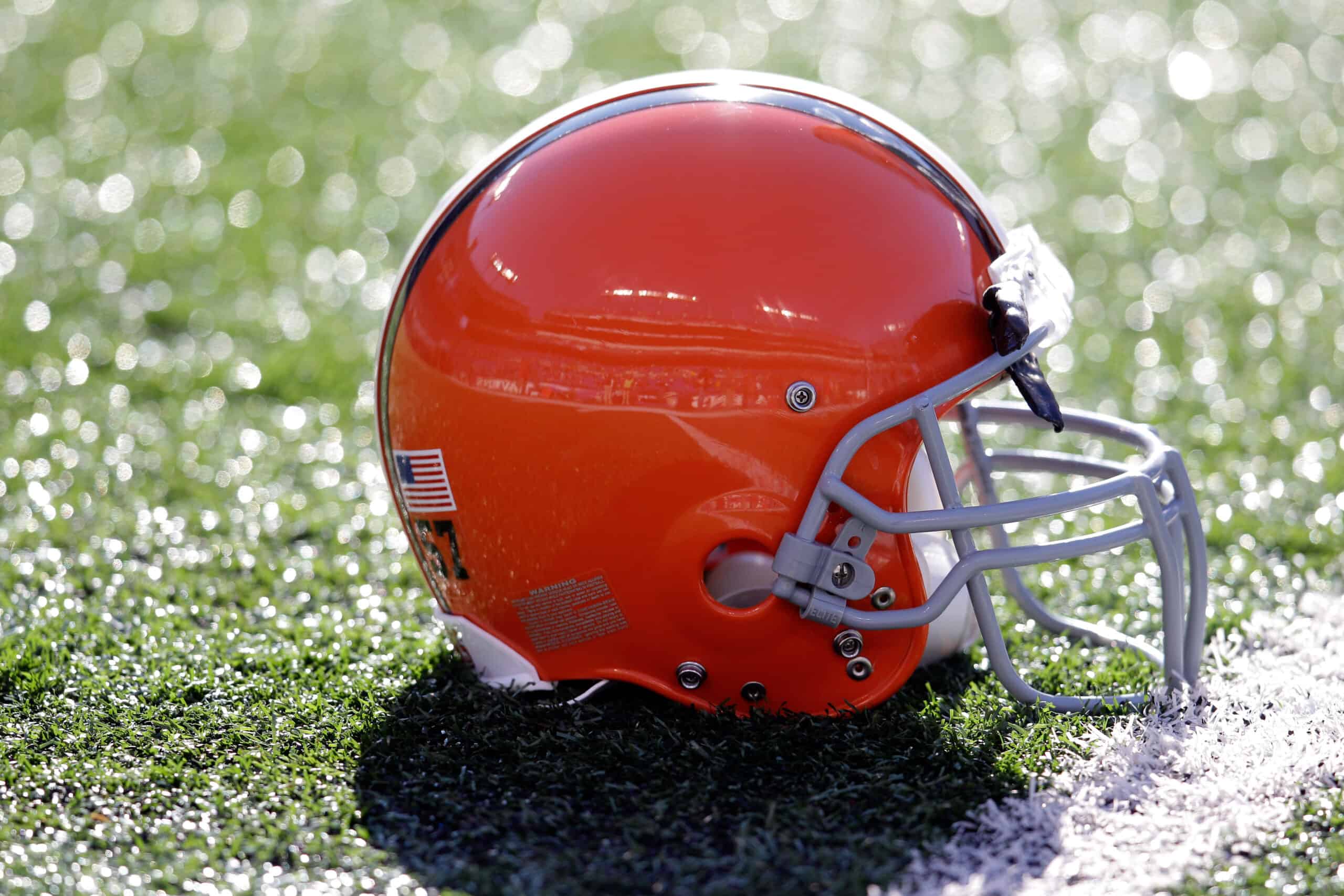 Throughout their entire history, the Cleveland Browns franchise has chosen to keep that rather old and classic feel to the jerseys and uniforms.
Despite embracing Brownie the Elf more often over the past couple of years, the team has yet to develop a new logo, and it doesn't seem like the fans would like that to happen, either.
Even most of the minor changes they've made to their regular uniforms have come from throwback looks, rather than a more modern one, even featuring some cool throwback white facemasks last season.
So, that's why it's not much of a surprise to see that they're planning of wearing a throwback or alternate helmet in the upcoming campaign as well, as Andrew Lind pointed out.
Lind added that the Philadelphia Eagles, Seattle Seahawks, and Tampa Bay Buccaneers will all wear throwback uniforms next season while the Denver Broncos and Indianapolis Colts will follow the Browns' steps with an alternate or throwback helmet.
The Philadelphia Eagles, Seattle Seahawks and Tampa Bay Buccaneers previously announced they'll wear throwback uniforms in 2023. Sources have indicated the Cleveland Browns, Denver Broncos and Indianapolis Colts are also getting alternate or throwback helmets this season.

— Andrew Lind (@AndrewMLind) February 28, 2023
Of course, they could choose to surprise the fans with something more modern for their alternate helmet, but it might not be met with as much enthusiasm as another throwback would.
The Browns are the NFL's most classic team in terms of its appearance, and it would be kind of off-brand to do something way too crazy here.
But hey, then again, it's not like this classic look has been a lucky charm for the franchise or anything, so maybe twisting things up a little bit wouldn't be the craziest idea.