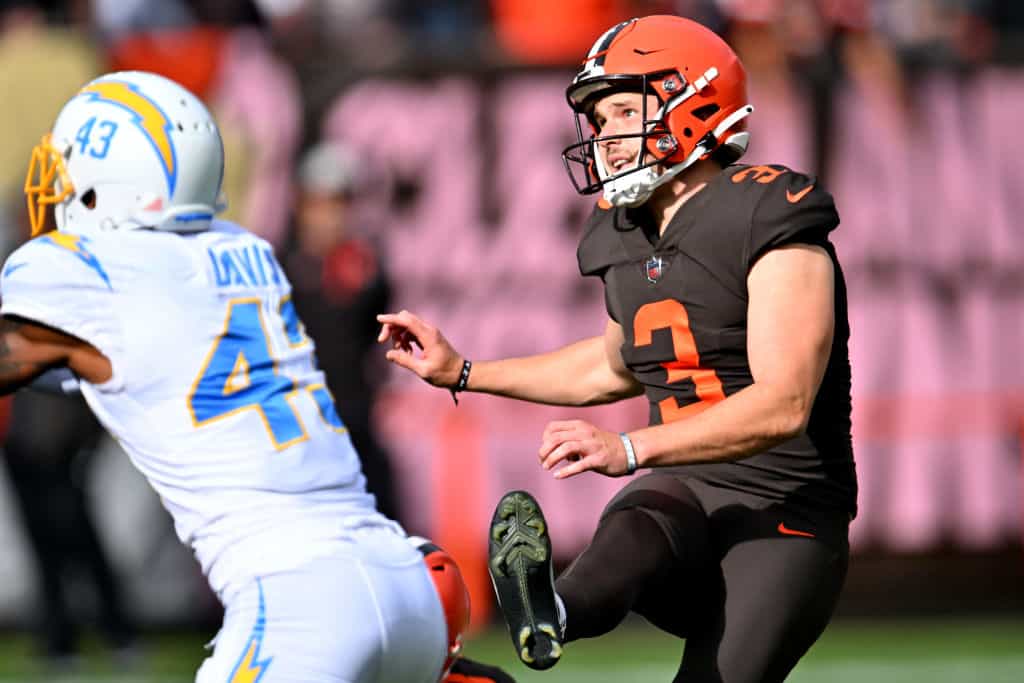 Cade York's NFL career got off to a rousing start when he kicked a long game-winning field goal on opening day.
But the former fourth-round draft pick of the Cleveland Browns struggled through the rest of the 2022 season, and when those struggles continued in the 2023 preseason, the team released the young kicker.
After eight weeks on the Tennessee Titans practice squad, another NFL team is ready to give York his second chance (via Ari Meirov on Twitter).
The #Giants are signing kicker Cade York to their active roster off the #Titans practice squad.

He'll join Randy Bullock, who was signed on Thursday to the practice squad.

Graham Gano is headed to IR. pic.twitter.com/1DCbkxQAcv

— Ari Meirov (@MySportsUpdate) November 3, 2023
The 33rd Team's Ari Meirov reports that the New York Giants signed the former Browns kicker on Friday after placing Graham Gano on injured reserve with a season-ending knee issue.
Signing a player off another team's practice squad means York gets at least three weeks on the Giants' active roster.
But York faces competition and needs to show some promise right from the start as the Giants also added veteran Randy Bullock, who kicked for the Giants before Gano, to their practice squad.
But if Bullock needs more time to get game-ready, York can get a leg up on his competition this week.
As a rookie, York made just 70 percent of his field tries from beyond 30 yards out, and that rate was consistent across all distances of 31-40, 41-50, and beyond.
New York hopes their new addition can find the range and accuracy he showed during his college days, or at least kick the ball as he did in his Browns debut.