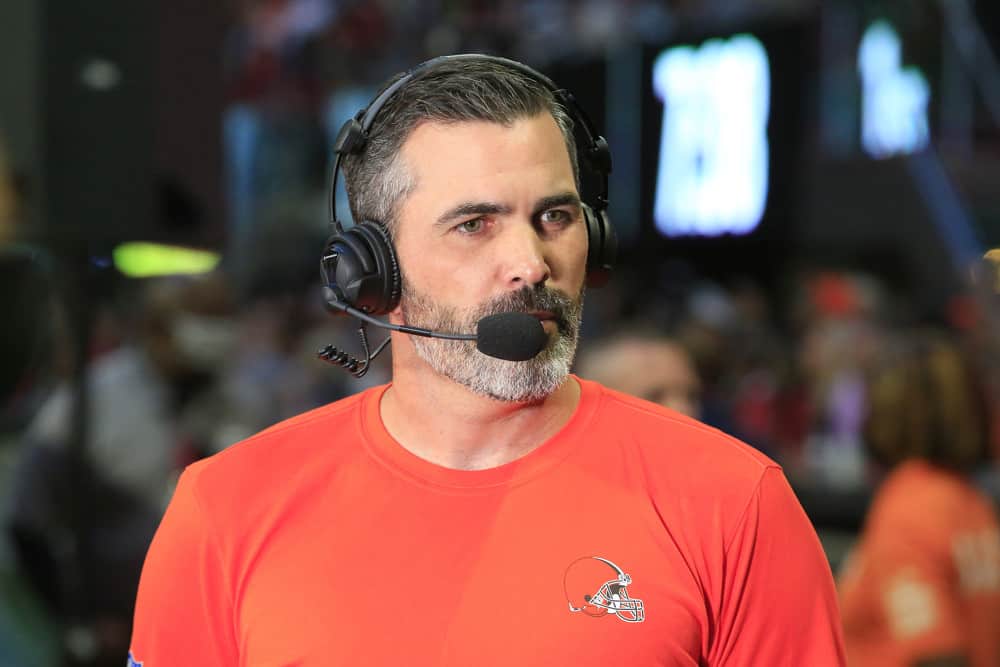 The NFL Scouting Combine is underway, and the upcoming NFL Draft is just weeks away.
However, the most important reinforcement the Browns could need might come from within.
Deshaun Watson will get the nod after barely shaking off the rust and playing last season, and there's plenty of excitement for his first full year playing under HC Kevin Stefanski.
Stefanski has done an outstanding job of silencing those who doubted him early in his Browns career, at least when it comes to the offense.
That seems to be what NFL analyst Chris Simms thinks, as he recently admitted that he wasn't exactly a fan of Stefanski before he proved him wrong.
Simms added that he's now a bit of an underrated coach, stating that he's a big believer in what he's doing.
People are excited and looking forward to what the Browns can accomplish with Deshaun Watson under center.
The Clemson product was a budding star during his days with the Houston Texans, and the prospect of him wreaking havoc with Amari Cooper and Nick Chubb is mouth-watering for Browns fans.
He didn't exactly look good last season, which is understandable after spending nearly 700 days away from the game.
It's been a while since the Browns last had an elite quarterback leading the way.
The revolving door of poor QB play held the season back for over a decade, which should no longer be the case.
The future seems bright in Ohio with Stefanski calling the shots, so you better start believing.