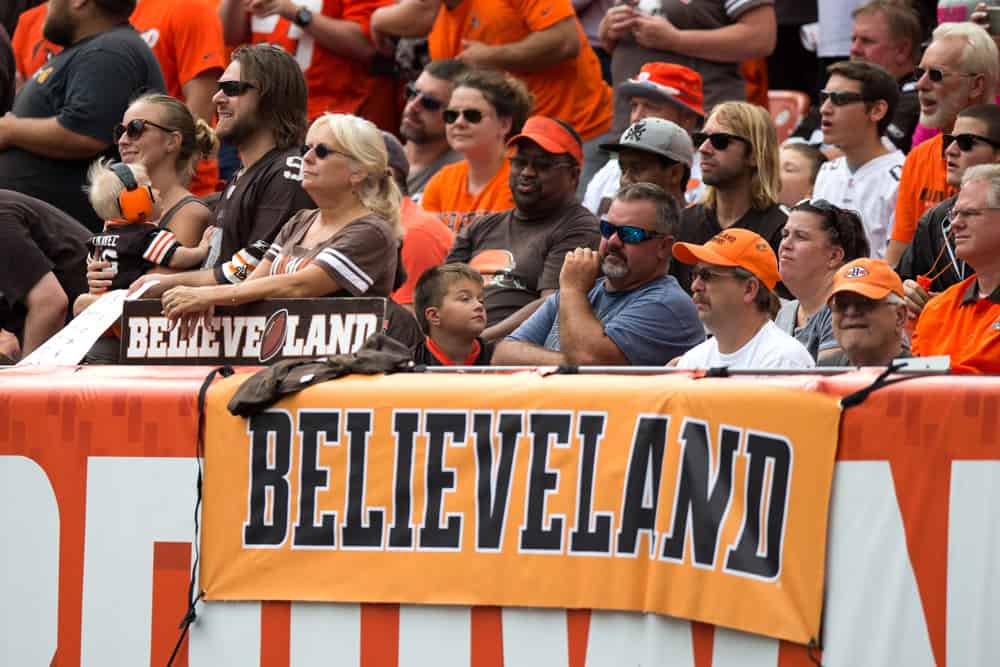 The full 2021 Cleveland Browns schedule has been released.
Earlier in the day, we heard about the opening game against the Chiefs at Arrowhead and Christmas in Lambeau, but now we have all of the details.
The 2021 Browns schedule is out! What do you think? More: https://t.co/uNbTjwxXoc pic.twitter.com/dcep1aYGyk

— clevelanddotcom (@clevelanddotcom) May 12, 2021
Highlights
The Browns do not face an AFC North divisional rival until Week 8.
Cleveland meets both JJ Watt's former team, the Texans in Week 2, and his new team, the Cardinals in Week 7.
Bye week is in Week 13, December 5.
The Browns meet the Ravens two out of three weeks, in Week 12 before the bye and in Week 14.
Cleveland plays the Raiders again at home in December; expect more wicked Ohio snow and wind which wreaked havoc on the November 1, 2020 game between the two teams at FirstEnergy Stadium.
The out of conference games are against the AFC West and NFC North.
The Browns also have games against fellow divisional third place finishers with the New England Patriots and the Houston Texans.
Weeks 17 and 18 against the Steelers and Bengals could be very interesting if the AFC North division championship is still up for grabs at that point.
The Browns will have a lot of nationwide viewers watching them in 2021 with a Thursday night game (vs. Denver), a Saturday afternoon game (at Green Bay), Sunday night (at Baltimore), and Monday night (at Pittsburgh) games.
AFC North Tidbits
A look at the strength of schedule for each team for the 2021 season. Where does your team fall? 🤔 pic.twitter.com/Mr6oiVlCcs

— NFL Canada (@NFLCanada) May 13, 2021
The Steelers and Ravens have the two most difficult schedules in the NFL.
Pittsburgh's schedule is ranked at .574 whereas the Ravens are ranked at .563.
These ratings are calculated based on the winning records of the Ravens and Steelers opponents.
The Browns have the 9th toughest schedule in 2021 with opponents' winning percentages at .520.
In contrast, the Browns had the 29th most difficult schedule in 2020 with opponents' winning percentages at .451.
Fans In The Stands
Stefanski: "We're really excited to have nine home games in front of our fans in front of what I hope is a packed building."

📰 » Full 2021 schedule: https://t.co/fteVDuxoEM
📺 » Tune in NOW to Browns Live » https://t.co/xVfhP5WSJl
📺 » Tune in to NFL Network at 8 p.m. pic.twitter.com/IeZ4E4GIN9

— Cleveland Browns (@Browns) May 12, 2021
The NFL wants the stadiums filled in 2021 so the fans can enjoy the live game experience that was lacking in 2020.
It is not yet clear how that will work since it may end up being an issue dealt with on the state level as the COVID-19 pandemic is hopefully winding down.