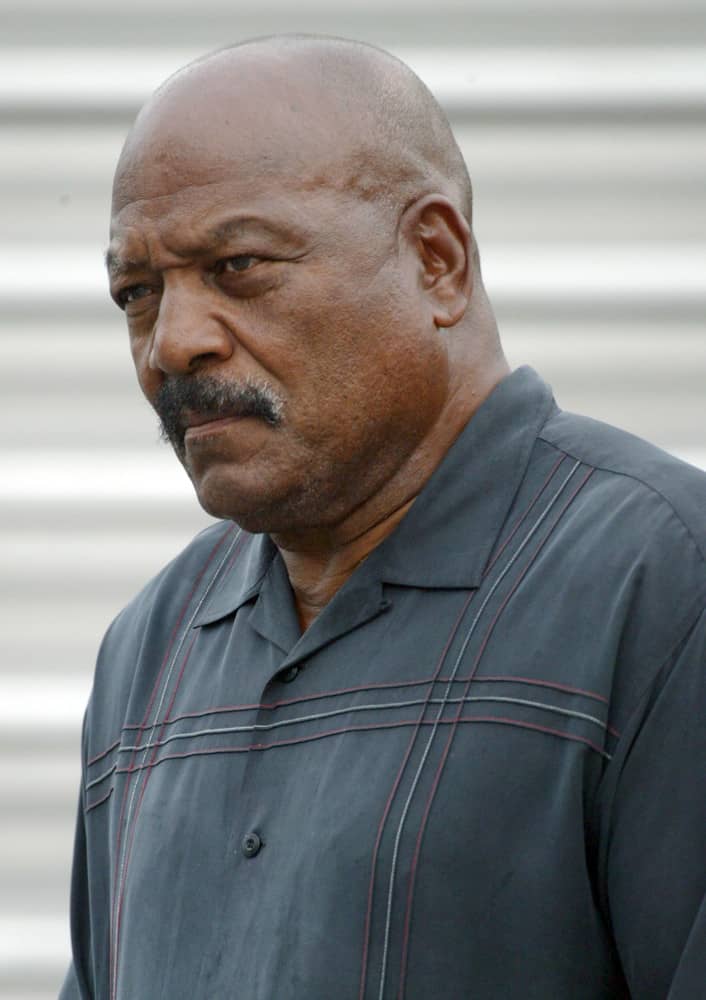 The Browns Career Rushing Leaders
The Cleveland Browns have a rich history of great players and teams.
But, many people wonder, who are some of the all-time great rushers for the browns?
The Cleveland Browns have seen many great running backs in their time, including one who is often considered the best player at the position.
Let's take a look at the top rushers in the history of the browns and an overview of their careers.
5. Kevin Mack
Kevin Mack has an intriguing career and uniquely entered the league.
While he played college ball at Clemson, he initially joined the nascent United States Football League in 1984.
However, he was then drafted by the Cleveland Browns in the first round (number 11 pick) in that year's Supplemental Draft and started playing with the team in 1985.
During his time with the team, Kevin earned the nickname "Mack Truck" for his power running style and won Pro Bowl nods in 1985 and 1987.
Playing for the Browns until 1993, he rushed 1,291 times in 99 games.
He earned a total of 5,123 yards for an average of four yards per rush with a career-high 65-yard run.
Mack scored 46 touchdowns for the Browns and only lost two fumbles in his career, an awe-inspiring feat.
4. Greg Pruitt
Greg Pruitt is a high-quality runner who played for the Browns during a somewhat fallow period of their history.
While they were far from bad at this point (and had more success than they have after the relocation fiasco), they were no longer reaching the same heights as they did early in their career.
However, they stayed competitive during this time (1973-1981), heavily due to Pruitt's excellence on the field and his skilled rushing abilities.
While with the Browns, Greg Pruitt earned four Pro Bowl nods and helped the team win many, many games.
He even won a Super Bowl when he was traded to the Raiders, though his peak production years were behind him.
During his career, he played in 118 games, rushed 1,158 times, picked up a total of 5,496 yards for an average of 4.7 yards per rush, picked up a 78-yard touchdown run, and scored 25 times.
Currently, he ranks third among University of Oklahoma players for all-purpose yards.
3. Mike Pruitt
By a weird coincidence, the Browns had two unrelated players with the last name Pruitt on their team at the same time.
Mike Pruitt played with the Browns from 1976-1984, during which he and his namesake made a potent double rushing attack that made Cleveland a respected and feared team.
Pruitt had five seasons with over 1,000 rushing yards and was chosen for the 1978 and 1980 seasons due to his high-quality play.
And while Pruitt later played with the Buffalo Bills for four games and the Kansas City Chiefs for two years, he did most of his damage as a player with the Browns.
During his career with the team, he played in 124 games, rushed 1,593 times, earned 6,540 yards for an average of 4.1 yards, had a career-high rush of 77 yards for a touchdown, and scored 47 times.
2. Leroy Kelly
Starting his career one year before Jim Brown retired, Leroy Kelly was likely destined to always live in Brown's shadow.
However, his career – which spanned to 1973 with the Browns – is nothing about which he should be ashamed.
After successful stints at Simon Gratz High School and Morgan State University, Leroy Kelly was drafted by the Browns and became the starter in 1966.
And Kelly did not disappoint – over the next three years, he rushed for 1,000 yards, won All-NFL and Pro Bowl nods, and led the league in yardage.
He also holds records for scoring a touchdown in 12 of 1968's games and scored two-or-more touchdowns in seven of those games.
He played in 136 games, ran 1,727 times, earned 7,274 yards and 74 touchdowns.
1. Jim Brown
Anyone with even a basic working knowledge of football history cannot be surprised by this ranking.
Jim Brown is not only the best running back in Cleveland Browns' history but one of the best of all time.
Many also consider him the best football player in the history of the sport.
In his era, he clearly dominated on the ground and stood out among the entire league as the best athlete as well.
Coming from a humble background, Brown focused on sports in high school – getting 13 varsity letters – and excelled in football, becoming a college and professional legend during his careers.
Between the years of 1957 to 1965, Brown played in 118 games, ran 2,359 times, and pulled in 12,312 yards, a record at the time, for an average of 5.2 yards per carry.
Brown's total yardage puts him at 11 on the all-time list.
Brown's longest run was an 80-yard touchdown, and he scored 106 touchdowns as a runner.
Brown later became a credible actor and has had many roles in film and television.
Today, Brown remains active with the Browns as an advisor to the team.