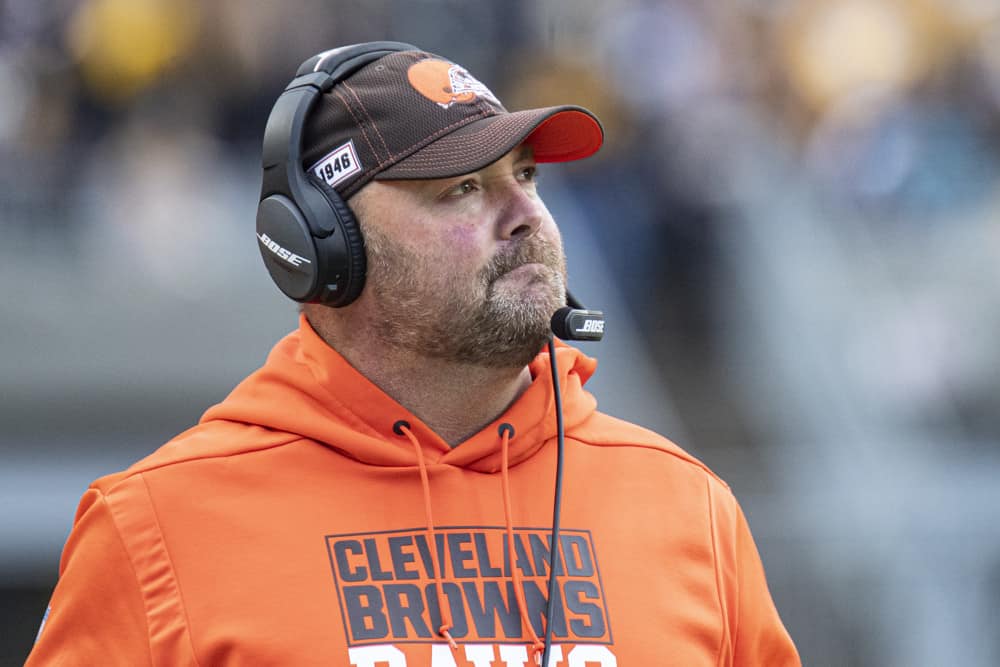 When the Cleveland Browns hired Freddie Kitchens in January of 2019, not many envisioned this kind of ending in December of 2019.
After weeks of speculation on the future of Freddie Kitchens in 2020, the Browns have spoken.
After just one season as the Browns head coach, Kitchens has been fired.
The #Browns are firing coach Freddie Kitchens after one season he tells me.

— Ian Rapoport (@RapSheet) December 30, 2019
Kitchens transitioned from the running backs coach to offensive coordinator midway through the 2018 season after the firings of Hue Jackson and Todd Haley.
After a 2-5-1 start to the 2018 season, the Browns went 5-3 with Kitchens as offensive coordinator and ranked among the best offenses in the league.
The Browns came into the season with as much hype as any NFL team has seen in recent memory, but failed to live up to any of it.
In fact, they didn't just not live up to expectations, they completely fell apart.
This was a season that followed pretty much how the first game of the season went for them when they dropped their season opener 43-13 at home to the Tennessee Titans.
It was a game filled with undisciplined play, stagnant offense, and an underachieving defense.
Perhaps the biggest indictment on Kitchens was the regression of 2nd-year quarterback Baker Mayfield.
Mayfield has struggled for much of 2019 seeing drops in production such as passer rating, completion percentage, and yards per attempt in comparison to his rookie season.
Who will be the next Cleveland Browns coach of 2020 in charge of saving the Browns franchise quarterback and turning around an underachieving football team?
Stay tuned.