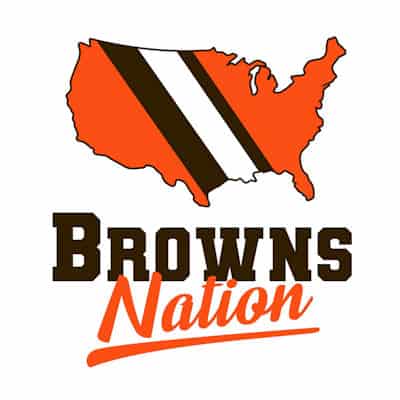 Host Mark Bergin welcomes in fellow BrownsNation.com writer Pat Opperman and "Clapback Sports" hosts The Maj and Tino Rodriguez to discuss the Browns' 20-6 win over the Giants on Sunday Night Football.
— Baker Mayfield threw for a "quiet" 297 yards and two touchdowns.
— Browns get their first 10-win season since 2007. It looks like the Browns will end their 17-year playoff drought.
— The Giants' defense did a good job slowing down Nick Chubb and Kareem Hunt.
— The Maj wonders if Daniel Jones, James Bradberry or Darnay Holmes would have made a difference for the Giants. The three players did not play Sunday night.
— Rodriguez points out how Browns safety Karl Joseph played perhaps his best game of the season against the Giants.
— Myles Garrett is still getting back into game shape and struggling with breathing issues after he missed two games with COVID-19.
— The Browns had two injuries to monitor: Defensive tackle Sheldon Richardson (neck) and offensive lineman Chris Hubbard (knee). Rookie Nick Harris did a nice job filling in after Hubbard's injury.
— Bergin wonders if Cody Parkey's kicking struggles are a sign of what's to come once the Browns begin their playoff run.
— The guys preview the Browns' and Giants' playoff chances with two weeks left in the 2020 regular season.
https://twitter.com/Clapback_Sports
https://twitter.com/TheMaj_NFL
https://twitter.com/tinorodriguez__
Be on the lookout for the next episode after the Browns and Jets game to get all the instant reactions, insights, and analysis.
Also, be sure to like and subscribe to never miss any future episodes!
Thanks for listening and Go Browns!