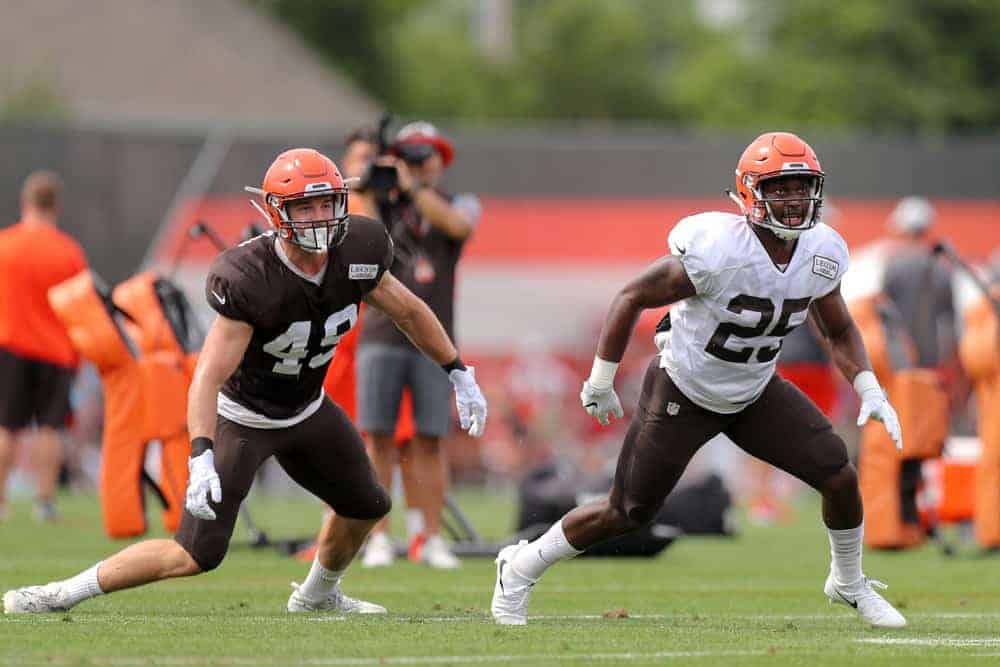 The Cleveland Browns have cut down their roster to 53 players by letting some young talent go to waivers.
However, this may not be the last time that some of players that were cut may be a member of the Browns.
The Browns will now begin to fill out their 2019 practice squad by adding 10 players.
With this being said, those players that were cut will have to clear waivers before they can be signed back to the practice squad.
This time of the year can be tricky for many teams.
There are many teams that have good long-term feelings about many players, but don't feel like they are ready to be on the active roster yet.
Therefore, the twenty-four period when a player is cut, can be an anxious time for many organizations who are hoping to get those players back to the practice squad.
An example for the Browns in the year 2018 would be current backup running back Dontrell Hilliard.
Daniel Ekuale is another player that was cut last year and spent most of the year on the practice squad, but currently is on the 53 man roster.
He is a player who was on last years practice squad and is now on the active roster.
Let's take a look at the current Browns practice squad members that will keep you up to date.
Cleveland Brown Practice Squad 2019 (Updated Daily)
Shelton Gibson, WR
Bradnin Bryant, DT
Stephen Carlson, TE
Elijah McGuire, RB
Paul Adams, OT
Tigie Sankoh, S
Robert Jackson, CB
Willie Wright, G
J.T. Hassell, Safety, WR
Willie Harvey, LB
Value of the Practice Squad
Think of the practice squad as like the minor leagues of a football team.
The Browns can promote from this squad to their active roster at any time while continuing to develop them.
The only exception is that other teams can get players from this squad.
The practice squad is very important to building a roster for any organization.