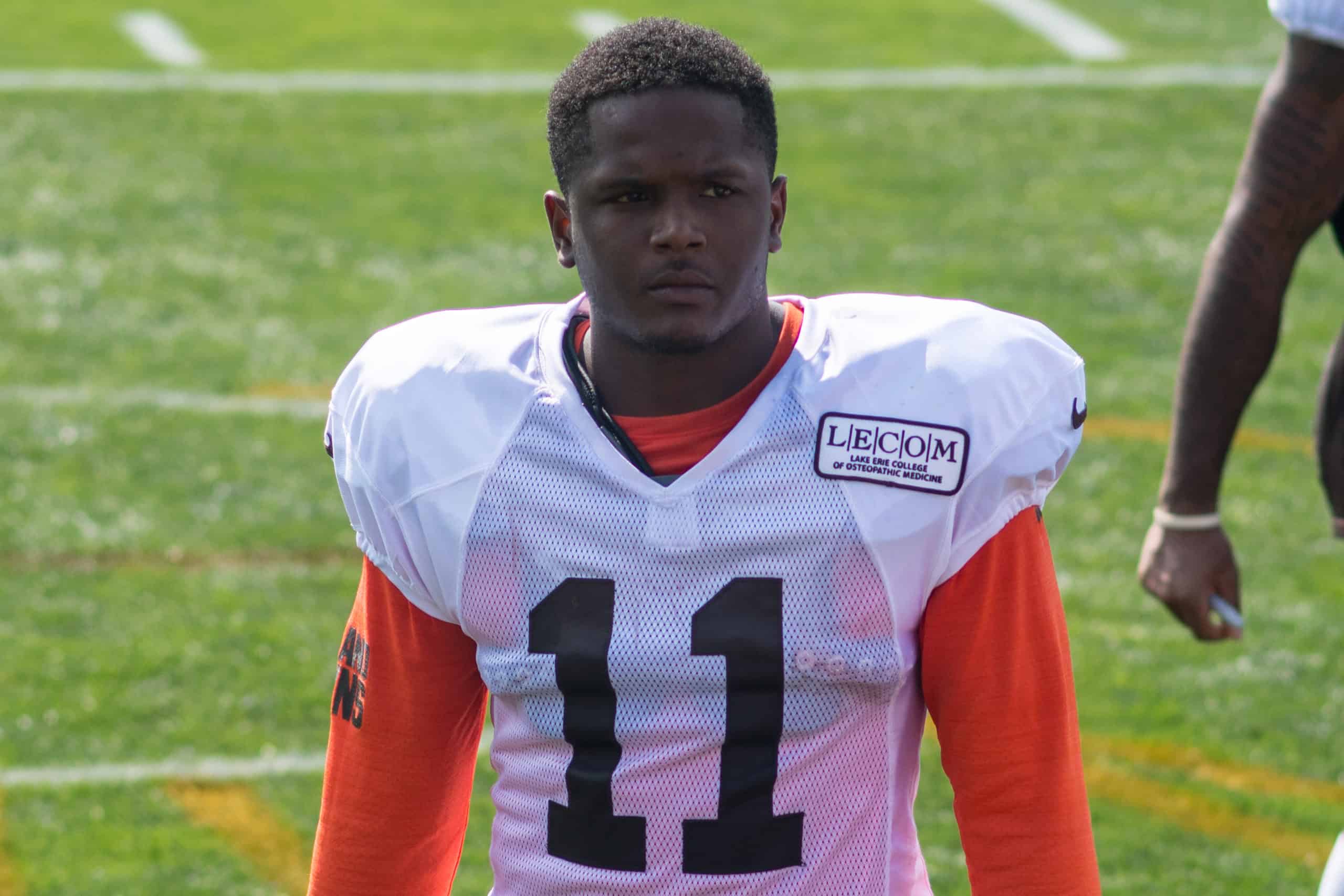 The Cleveland Browns decided to part ways with Antonio Callaway, promoting rookie guard Drew Forbes from the practice squad to fill his roster spot.
#Browns cut wide receiver Antonio Callaway, activate rookie guard Drew Forbes from IR https://t.co/gxpVdkN3tK

— Nate Ulrich (@ByNateUlrich) November 14, 2019
Freddie Kitchens and Callaway expressed frustration with each other for the last few weeks. After a poor season debut, Callaway never quite recovered.
Rashard Higgins is currently the Browns' third-string wide receiver, but his commitment to the team is questionable, as well.
Higgins refused to enter the Seattle Seahawks game a few weeks ago, but after recently catching a game-winning touchdown against the Buffalo Bills, he is earning back the city's trust.
TOUCHDOWN HOLLYWOOD HIGGINS#BUFvsCLE | @CALLME_WOOD pic.twitter.com/dGaAgk2r5s

— Cleveland Browns (@Browns) November 10, 2019
Damion Ratley, who played during Callaway and Higgins's absence earlier in the season, will step into the fourth-string wide receiver role. He has shown some potential, but it is unlikely that he frequently sees the field.
This move might suggest that Kitchens is finally ready to embrace the 12 personnel, which he has been avoiding for weeks.
Why did the Browns release their former fourth-round draft pick?
It is unclear, but Callaway is a known trouble-maker, missing the first four games of the season for violating the NFL's substance-abuse policy.
This story will likely develop, as cutting a player hours before a game is not standard in the NFL.