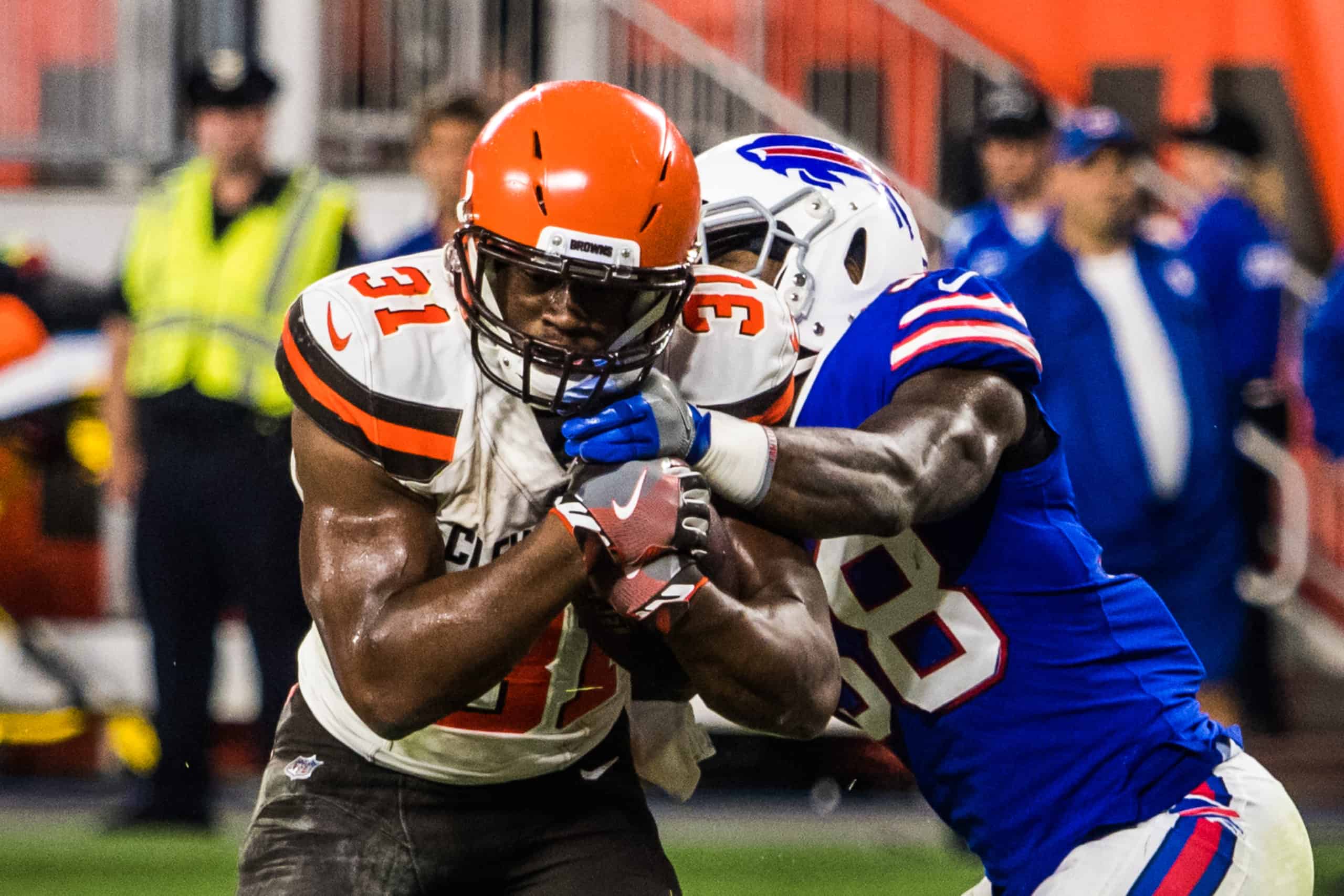 The Cleveland Browns snapped a four-game losing streak after picking up a victory over the Buffalo Bills on Sunday. There is no time for celebration, though. The Browns' top in-division rival, the Pittsburgh Steelers, are headed to Cleveland on Thursday night.
The Steelers are on a four-game winning streak, recently defeating the Los Angeles Rams 17-12.
Here are four keys to the game that will help the Browns stay, as Freddie Kitchens would say, 1-0.
1. Limit Turnovers
Baker Mayfield and company need to build on the success of the previous two weeks and limit turnovers. Against the Steelers' defense, that is a bigger challenge than in the past.
The Steelers are currently second in the league in turnover differential with 13 more takeaways than giveaways. They are also second in the league in interceptions with 14, trailing only the New England Patriots (19).
If Mayfield connects with a wrong-colored jersey more than once, this is going to be a very difficult game to win. Fortunately, the Browns, who are currently fifth-worst in the league with eight more giveaways than takeaways, are getting better at protecting the ball.
2. Protect Baker Mayfield
Speaking of protecting things, Baker Mayfield needs time in the pocket this week. Pittsburgh is known for its defensive pressure, currently ranking second in the league in sacks with 33.
The Browns' offensive-line struggles are getting better, especially with the help of Kareem Hunt out of the backfield. He offers a viable check-down option for Mayfield when pressured, and pass blocks effectively when not running routes.
As long as Mayfield has time, he should be able to find open wide receivers, especially with Joe Haden battling an illness. It is possible that he misses his Cleveland reunion tomorrow night.
3. Control the Clock
Plenty of evidence suggests that establishing the run is the wrong strategy when attempting to win football games, but this week, the Browns have to control the clock. The Steelers have an explosive offense, even without "Big" Ben Roethlisberger.
The Steelers' rush defense has not allowed a rushing touchdown since Week 6. Their streak is currently 84 rush attempts without a touchdown.
The Browns have two of the best running backs in the league, and holding onto the ball during long possessions could cause the Pittsburgh offense some frustration. It gets cold sitting on the sidelines.
4. Pressure Mason Rudolph
Mason Rudolph is a young quarterback, and young quarterbacks struggle under pressure. According to Pro Football Focus, Rudolph has the worst passer rating in the league among current starters when pressured (37.8).
Olivier Vernon is out for the second consecutive week, but Chad Thomas played well last Sunday. Freddie Kitchens and Steven Wilks need to find a way to get Myles Garrett free around the edge.
If Rudolph never settles into a groove, Cleveland has a chance to increase their turnover differential, control the clock, and win this game.