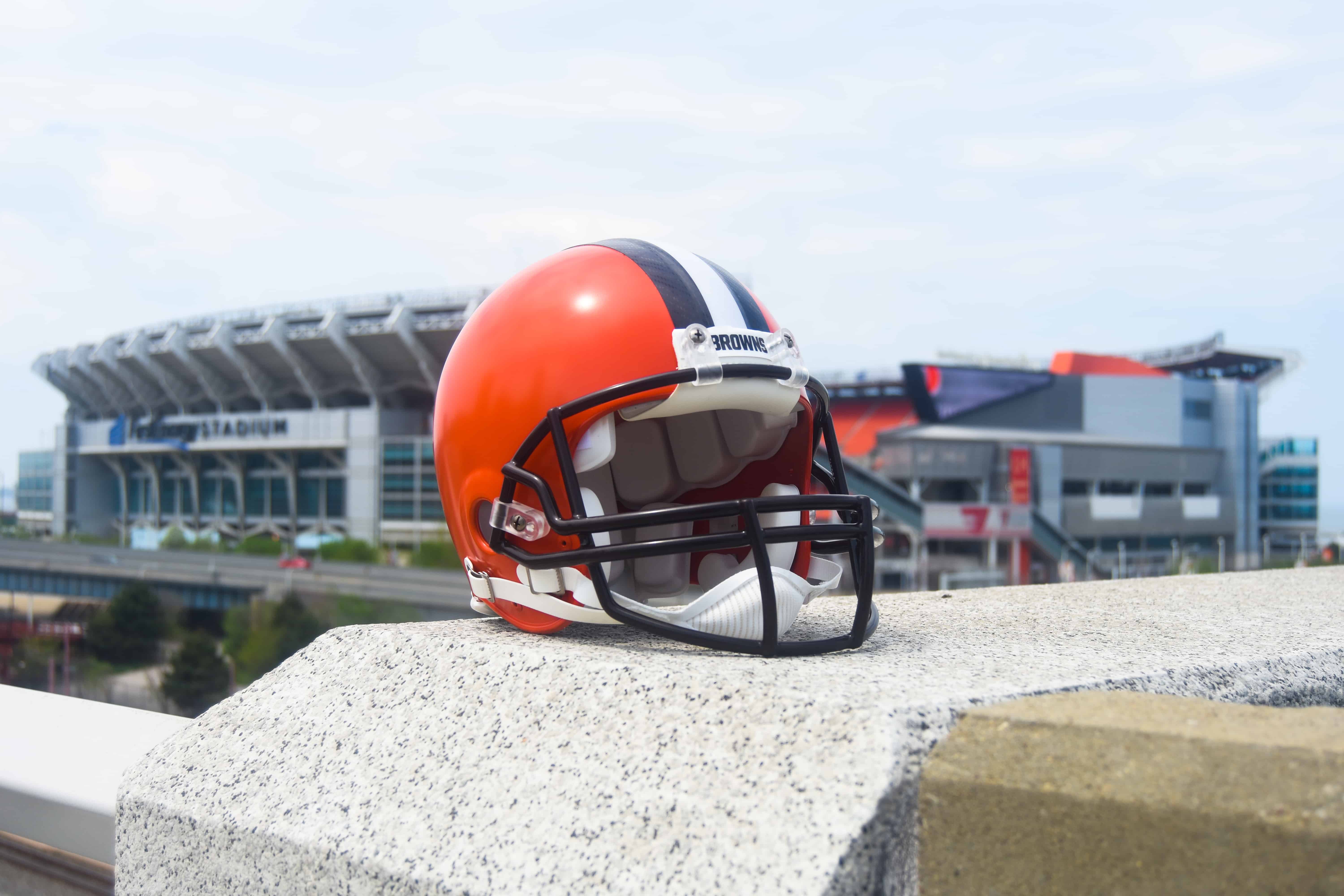 The Cleveland Browns' record is 2-5. After a three-game losing streak, a win against the Denver Broncos this Sunday is essential to save their season. Is there a cure for Baker Mayfield and company's struggles? It might be as simple as changing the frequency of certain personnel.
In 2006, Freddie Kitchens signed with the Dallas Cowboys as a tight ends coach. The following year, he worked for the Arizona Cardinals, coaching tight ends, quarterbacks, and running backs. That job lasted 11 years from 2007 to 2017.
In 2018, Kitchens arrived in Cleveland as a running backs coach. The head coach at the time, Hue Jackson, struggled, and the Browns front office decided to part ways with him and then offensive coordinator Todd Haley in the middle of the season.
Kitchens stepped up to fill the void at offensive coordinator, and the Browns won 5 of their last 8 games. After the season, the Browns promoted Kitchens to head coach.
As a former quarterback for the Alabama Crimson Tide, Kitchens is offensive-minded. His specialty is scheming up ways to get an edge on opposing defenses.
.@Browns head coach Freddie Kitchens leads Alabama to a last-minute score to defeat @TakeoSpikes51 and Auburn in the '96 Iron Bowl. pic.twitter.com/jlvyrpDxMt

— Ƒunhouse (@BackAftaThis) January 17, 2019
With such an in-depth understanding of offensive operations, why is Kitchens failing to admit that 12 personnel works better for his team than 11 personnel?
In 12 personnel, the Browns bring in a second tight end. In 11 personnel, that tight end is replaced with a third wide receiver. Both personnels call for one running back.
Logistically, it makes sense for the Browns to move to 12 personnel when the defensive line is getting too much pressure (seemingly every game). 11 personnel opens up the passing attack, getting players like Antonio Callaway and Rashard Higgins more involved, but Odell Beckham Jr. and Jarvis Landry are involved in both.
In Week 4, the Browns used 12 personnel 2.5 times more frequently than in Weeks 1 through 3.
Browns used 2-TE sets on 39% of offensive plays in wk 4.

That was over 2.5x more than in wks 1-3 (15%).

CLE % of passes from 11:
•Wk 1-3: 91%
•Wk 4: 75%

The SF D is allowing 5.8 YPC to runs from 12 personnel.

Watch if Freddie Kitchens deploys personnel like wk 4 vs wks 1-3

— Warren Sharp (@SharpFootball) October 8, 2019
Cleveland beat the Baltimore Ravens 40-25 in that game. Mayfield threw for just under 350 passing yards and 1 touchdown. Most importantly, the Ravens' defensive line sacked him only once.
In fact, Mayfield's sack rate lessens from 9% in 11 personnel to 3% in 12 personnel. The added tight end works.
On the season, the Browns are 25% more successful on passing downs in 12 personnel with 3.7 more yards per passing attempt.
Is the rushing attack faltering with the additional tight end? No. The Browns are 10% more successful on rushing plays in 12 personnel, gaining 1.4 more yards per carry.
Browns YTD passing splits:
From 11:
37% success, 7.1 YPA, 9% sack rate
From 12:
62% success, 10.8 YPA, 3% sack rate

Browns YTD rushing splits:
From 11:
38% success, 5.0 YPC
From 12:
48% success, 6.4 YPC

YTD usage of 12 personnel:
Passing: 12%
Rushing: 30%
Overall: 19% of plays

— Warren Sharp (@SharpFootball) October 29, 2019
Kitchens is either ignoring or unaware of this data. With receiving tight ends like David Njoku (currently injured), Ricky Seals-Jones, and Demetrius Harris, 12 personnel offers more flexibility, as well.
JC Tretter and Joel Bitonio are playing well this season, but Justin McCray and Eric Kush need help desperately. Mayfield has been sacked three or more times in every game except two this season. He needs more time in the pocket.
Switching to 12 personnel more frequently helps Mayfield, Beckham, Landry, and even Nick Chubb.
This week, the Browns face a team that allowed at least four receptions to opposing tight ends in six of eight games to start the season. The Broncos are 2-6. If Week 9 doesn't result in a win, the season is over.
What does Kitchens have to lose? Make the change.