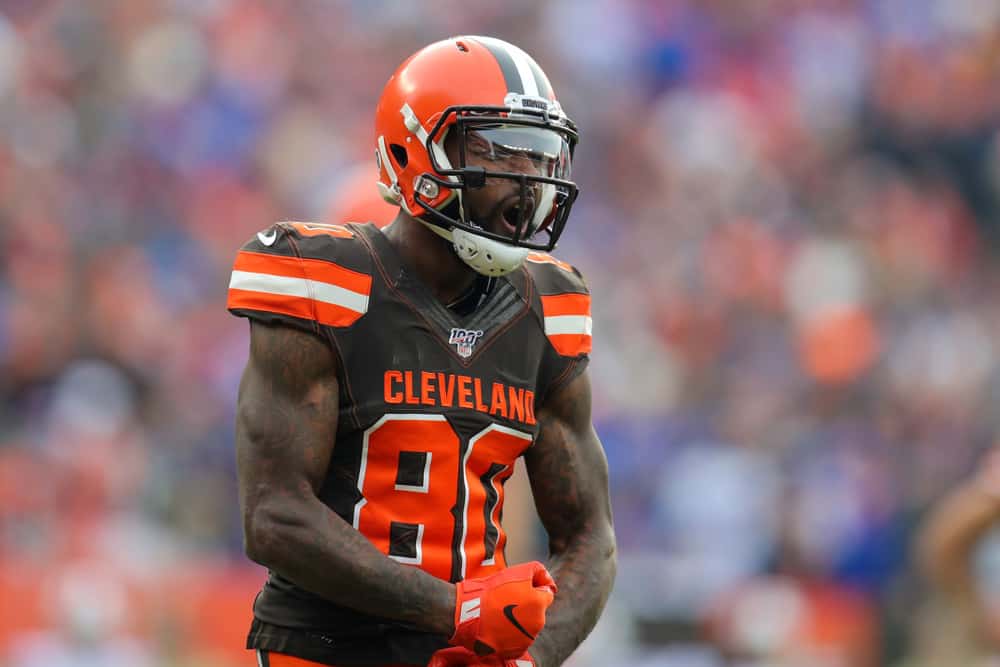 The Cleveland Browns stole the Friday evening headlines by getting Deshaun Watson to agree to waive his no-trade clause to join the Browns in 2022.
As expected, there was a myriad of emotions about Watson's arrival in Cleveland given his checkered history of off-the-field issues.
One prevalent theme that did come up was whether beloved wide receiver and fan-favorite Jarvis Landry would return to the Browns now that Watson is on board.
Check out my feelings about Landry returning to Cleveland in this TikTok.
Is It Possible?
To begin with, Landry does not live in a vacuum so he knows about the monumental shift that just happened with the Browns.
He may also be aware of the Twitter movement to get the hashtag #BringBackJuice on the trending list.
Yo #Browns fans let's get #BringBackJuice trending!!! #BringBackJuice!@God_Son80

— SICKO SZN! (@_TalkSportsCLE) March 18, 2022
Landry remains a free agent.
He visited the Falcons on the same day Watson did.
Report: Free-agent WR Jarvis Landry to visit Falcons (per @diannaESPN)https://t.co/ulbRgNzpgG

— Scott Bair (@ScottBairNFL) March 16, 2022
He may have been waiting to see if Watson ended up in Atlanta.
#Falcons felt they had Deshaun Watson as of this AM. There were even 3 free agents waiting (Jarvis Landry, A.J. Green and possibly Leonard Fournette) who were thinking about joining him. Just an insane situation.

— uSTADIUM (@uSTADIUM) March 18, 2022
If he has a burning desire to play with Watson, and the Browns offer him a deal, then it could be a great reunion after a brief breakup.
Fans Would Be Ecstatic
Though Watson is big news in Cleveland, he does come with baggage and mixed reactions.
Bringing Landry back would be a slam dunk for a Browns' front office, who for better or worse, will face scrutiny for this decision.
Landry is the one former player everyone thought about when this news broke.
That says a lot about who he is and what he means to the city of Cleveland and the Browns fanbase.
Conclusion
Landry has been quiet.
Maybe he wants a fresh start away from Cleveland.
We just don't know.
As with everything that is going on with the Browns, we will have to wait and see how things turn out.