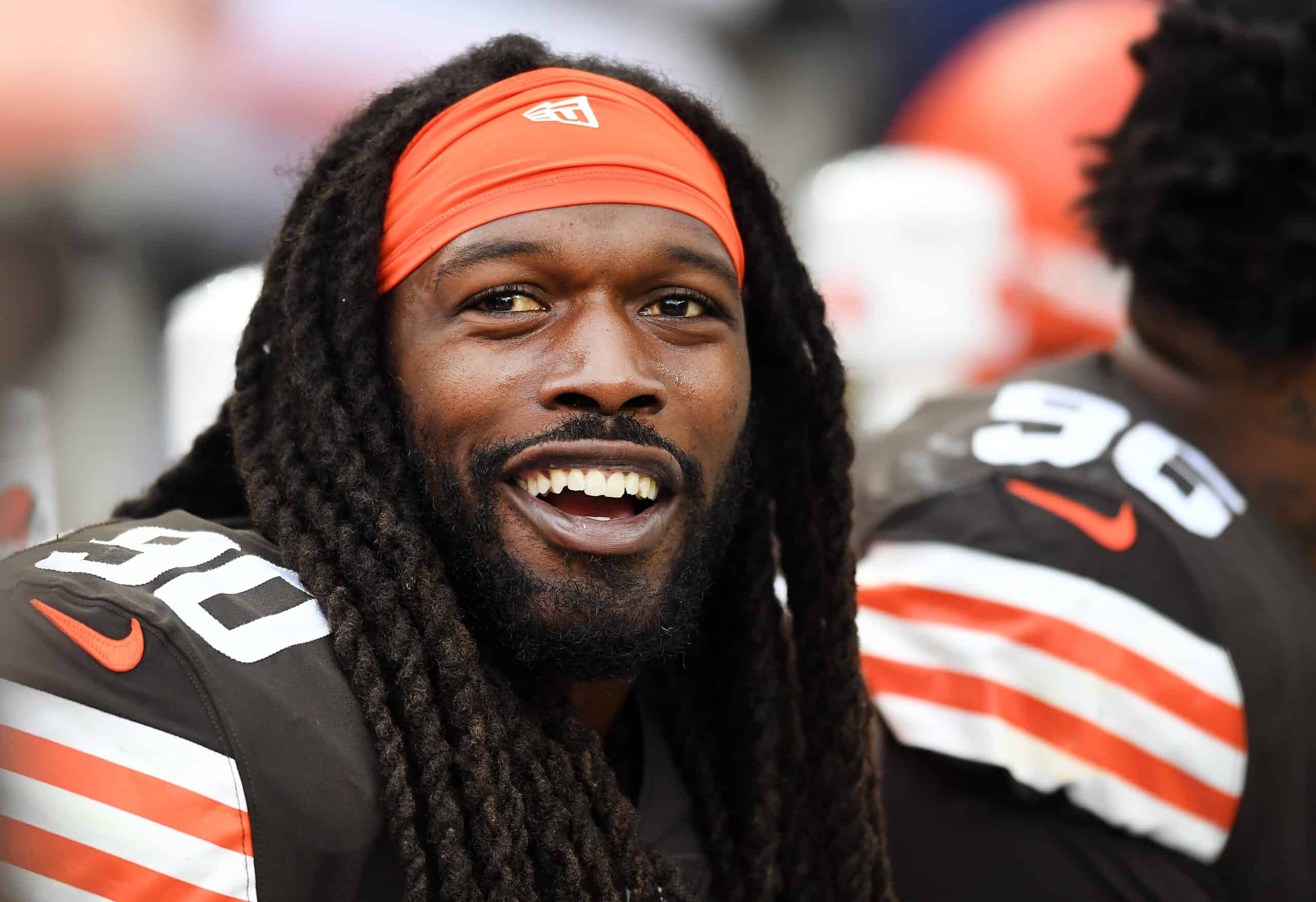 One year after a good free agency haul, the Cleveland Browns are trying to one-up themselves in 2022.
In a surprising move, the team announced on Friday that they had signed former Texans quarterback Deshaun Watson.
The signing comes as a shock as it was only days ago that it looked like there was no chance Watson was coming to Cleveland.
Browns notified they're out of the running on Deshaun Watson, per team official.

— Adam Schefter (@AdamSchefter) March 17, 2022
However, the winds of change are always swirling and the Browns are part of the tempest.
In the midst of the Watson hoopla, its been reported that the Browns are re-focusing their efforts on trying to retain Jadeveon Clowney.
With Watson now on board, there may be more incentive for Clowney to stay.
What's the New Offer?
Per analyst Jordan Shultz, the Browns have offered Clowney a two-year deal worth $24 million.
#Browns have offered FA Jadeveon Clowney a two-year deal worth $24M, per source. The 3x Pro Bowler has totaled at least nine sacks in three of his last four seasons (also with #Texans and #Seahawks). Good money for a good player. I'm told Cleveland is hoping for a decision soon.

— Jordan Schultz (@Schultz_Report) March 18, 2022
Last spring, Cleveland signed him to a one-year contract worth up to $10 million with incentives.
In 2021, he started 14 games for the Browns and had 37 total tackles, 11 tackles for loss and nine sacks.
Clowney's sack totals were the most since 2018 when he was still with Houston.
Since departing the Texans after the '18 season, Clowney spent a year each in Seattle and Tennessee.
His season with Seattle was decent, if unspectacular, and Clowney missed half of the 2020 season with an injury.
Essentially, the Browns didn't know which version of Clowney they were getting last year.
They now know that he can stay healthy and contribute well for Cleveland.
If the Browns can hold onto Clowney, that fills a need that the team would've had to continue addressing through free agency or the draft.
Reuniting with a Former Teammate?
The NFL free agency period is moving quickly.
Change is happening daily (even hourly) so Browns fans may not have to wait long for Clowney's decision.
Should he pass on the offer and sign elsewhere, Cleveland must immediately find help at the defensive end position.
New ends Taven Bryan and Chase Winovich are solid, but the team will need more help if Clowney does not return.
For most Browns fans, the hope is that Clowney will reunite with his former teammate, Watson.
Jadeveon Clowney revitalized his career in Cleveland.

A return makes so much sense for both sides.

RUN IT BACK pic.twitter.com/oPDfWomCWf

— Nick Karns (@karnsies817) March 18, 2022
The two played together in Houston in 2017 and 2018.
Re-signing Clowney would be a boon for Cleveland and allow the franchise to focus on other position needs.