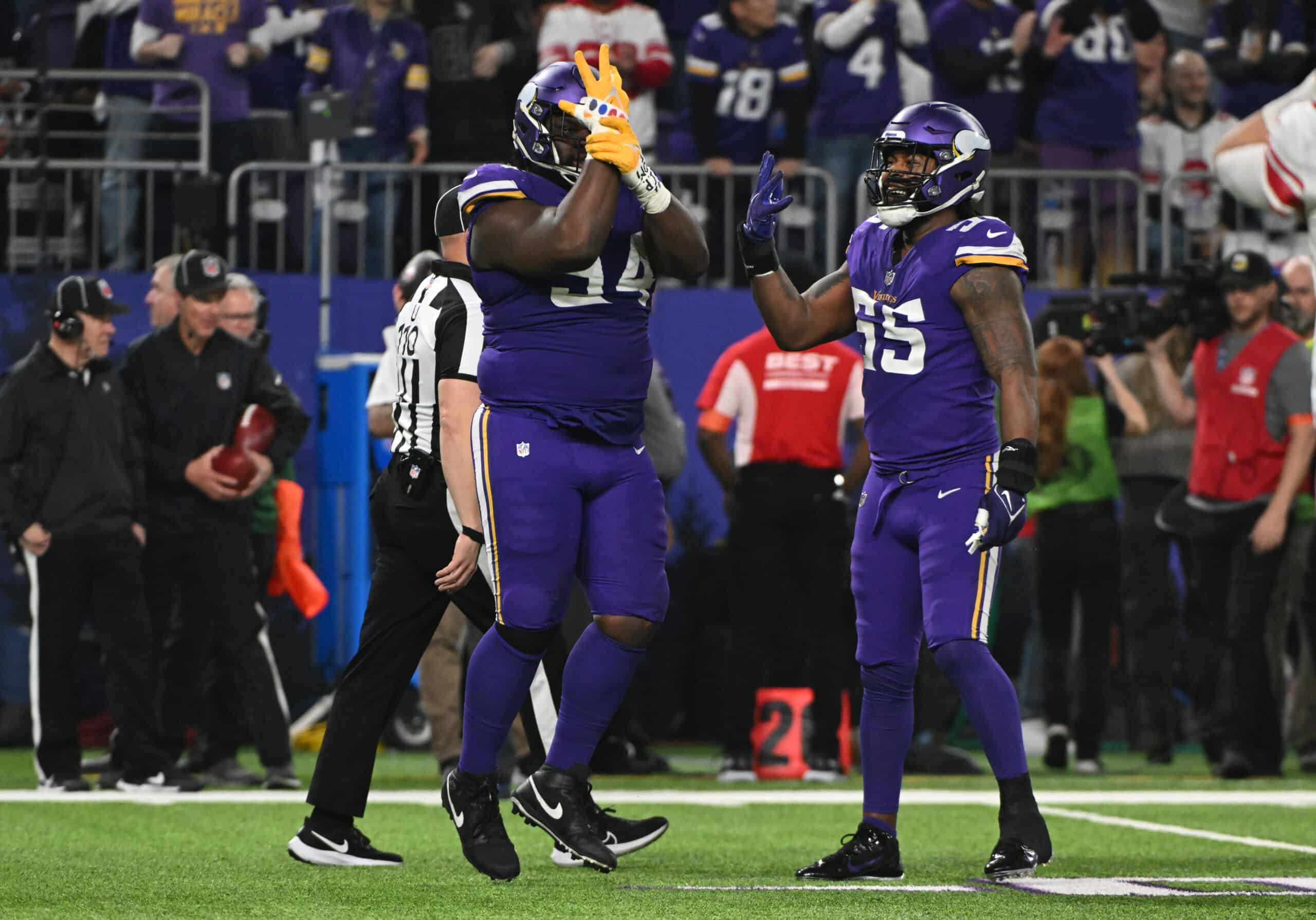 The Cleveland Browns have been increasingly active during free agency, continuing to add players to their roster.
One of their first signings was Dalvin Tomlinson, someone that the team has been very excited about thus far.
Tomlinson is a premier defensive tackle and should slot in nicely on their defense.
Recently, Tomlinson appeared on Good Morning Football, where he shared a story about his football gloves.
During this story, Tomlinson noted that he is a huge Marvel fan, and the rings on his gloves are in homage to Thanos from the Avengers series.
. @Browns DT @DalvinTomlinson wakes up with GMFB to plan some new arrival fits 🔥 pic.twitter.com/SVVFRLVOKH

— Good Morning Football (@gmfb) March 24, 2023
At 6-foot-3 and 325 pounds, Tomlinson has the physical framework to continue to be an impactful force on the defensive side of the ball.
In 2022, Tomlinson had 42 total tackles and 5.5 sacks and will be a complementary piece to Myles Garrett.
Garrett is a cornerstone for the Browns' defense but had his share of struggles last season.
However, his relationship with Jadeveon Clowney may have been a big part of their locker room turmoil, and Clowney is no longer on the roster.
By adding Tomlinson, not only do the Browns gain a valuable player on the field, but they will also have someone to help grow their locker room chemistry.
Tomlinson was well-liked as a member of the Minnesota Vikings, and will now have an opportunity with the Browns.
How much will the Browns be able to improve in 2023 with their offseason additions in mind?
Tomlinson is just one piece to an ever-evolving puzzle, especially as the Browns look to contend for the AFC North.