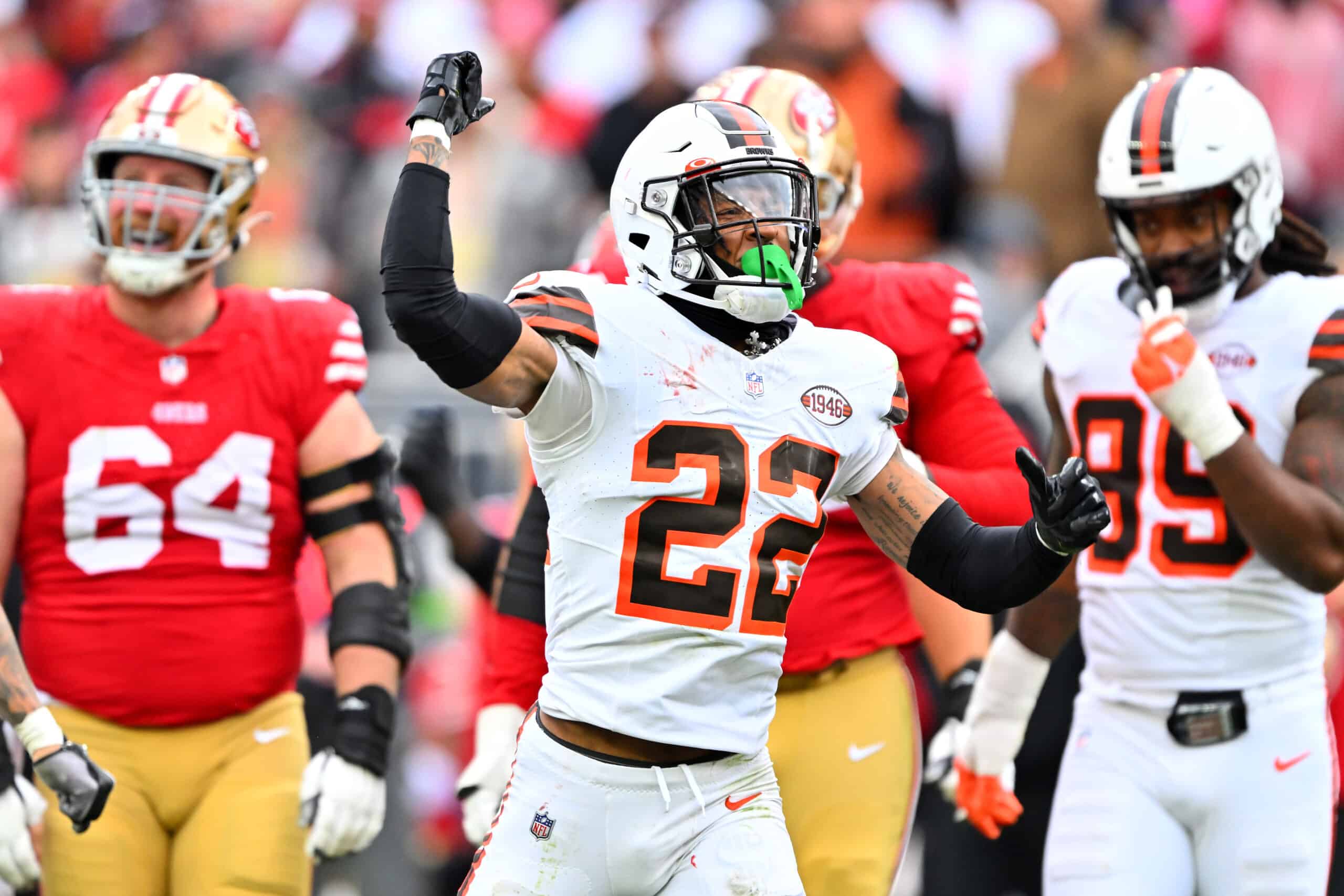 The Cleveland Browns were 9.5-point home underdogs entering Sunday's clash.
The San Francisco 49ers were expected to have a field day at Ohio, especially considering the fact that Deshaun Watson wasn't going to be able to play.
And while backup QB P.J. Walker wasn't spectacular by any means, and he did have two turnovers, the Niners still left Cleveland with a big loss; their first in the past 15 regular season games.
That was all thanks to Jim Schwartz's defense and the spectacular job they did, which was broken down by Dan Orlovsky on ESPN.
The former quarterback-turned-analyst was in awe of the way the Browns' front four dominated the line of scrimmage.
The @Browns defense played in the SF backfield https://t.co/OBfEEb3yz4

— Dan Orlovsky (@danorlovsky7) October 17, 2023
He explained that the Browns' defense actually moved the line of scrimmage a couple of yards backward because of their penetration, stating that they completely dominated the backfield.
Orlovsky stated that he hadn't seen a Kyle Shanahan offense getting manhandled this way in a long time, and it'll be an even longer time before we see that again.
Granted that the Niners did lose RB Christian McCaffrey and WR Deebo Samuel, but they were as stout, physical, and successful when they were on the field as well.
It's impossible to take anything away from this Browns' defense.
Even if the Niners would've been able to knock down that game-winning field goal, the sole fact that they held them to just 215 total yards speaks volumes of how dominant and historically great the 2023 Cleveland Browns defense can be.