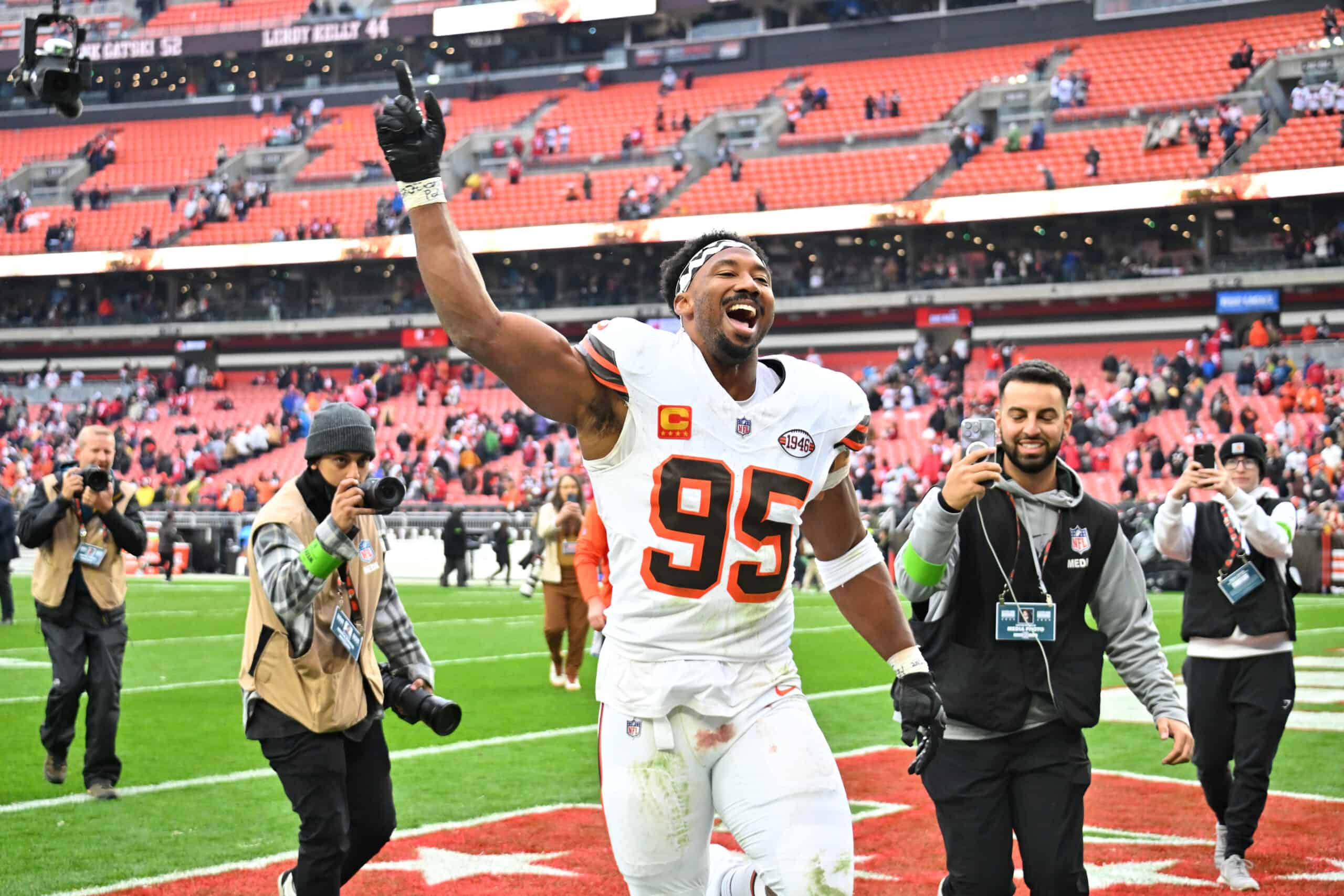 The Cleveland Browns are fresh off perhaps the most impressive win of the past couple of seasons.
Taking down the 5-0 San Francisco 49ers without Deshaun Watson was a testament to how special this defense is and how they could go toe-to-toe with anybody in the league.
That's why Browns analyst Tony Grossi still believes they have a chance to win the AFC North Division.
However, for that to happen, they're going to have to win those back-to-back divisional contests vs. the Baltimore Ravens and Pittsburgh Steelers in November, as a split there might not be good enough to get the job done in the division (Via ESPN Cleveland).
.@TonyGrossi thinks the Browns can still win the division, but it will come down to the Browns matchup with the Ravens in Baltimore. pic.twitter.com/IWqIQHXbzR

— ESPN Cleveland (@ESPNCleveland) October 17, 2023
The Browns had a legit chance to take down the Steelers on the road before some erratic decisions by Deshaun Watson cost them the win.
As for the Ravens, having Watson back on the field for a rematch would obviously give them a much better chance to get the job done.
The Browns are currently 3-2 and 1-2 in the division.
They have another date with the Cincinnati Bengals also on the slate, but they've fared quite well against Zac Taylor's team over the years, so perhaps that's not their biggest concern.
Whatever the case, the Browns wanted to make a statement and prove that they were for real by taking the most competitive division in football by storm.
They still have twelve more games to do just that, but it will all come down to whether they can beat their divisional rivals or not.