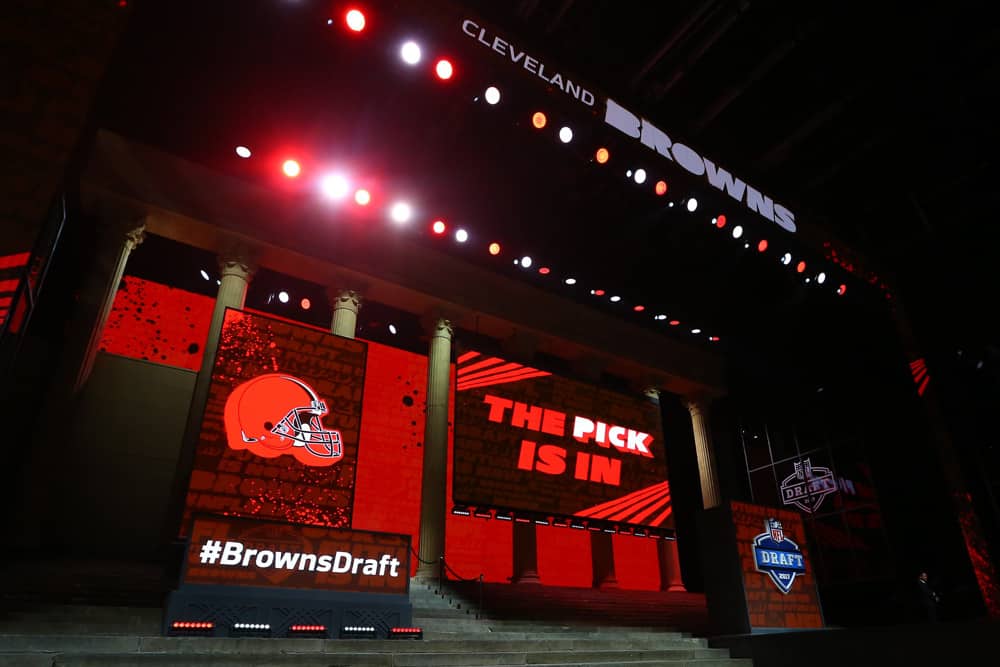 It's already that part of the year where the mock drafts begin flying around everywhere.
The Cleveland Browns don't have a top 10 pick this time around, but are within the top 15.
That being said, they can still snag a big-time playmaker, assuming they make the right decision.
Recently, Daniel Jeremiah released his mock draft and revealed who he thinks the Browns are going to take in the upcoming NFL Draft.
Travon Walker – Georgia
Honestly, Jeremiah might be correct about this selection.
The Browns don't need much help at defensive back or safety.
Obviously, the linebacker situation isn't perfect, but it's better than it was a few years ago.
That being said, adding a pass rusher such as Travon Walker would be huge for the Browns defense.
Walker has high upside and could possibly be taken before the Browns selection at No. 13.
He's a physical player that at times looks like an unstoppable force against the running game.
Joe Moore Award winner vs Travon Walker pic.twitter.com/9N1aR7vakC

— Jon Tweets Sports (@jontweetssports) January 1, 2022
He spent three seasons at Georgia and didn't need anymore time to prove himself.
Walker recorded 33 tackles, 7.5 tackles for loss, and six sacks through 13 games with Georgia this season.
There is enough potential there that someone will almost certainly take a chance on Walker in the first round.
The Browns could use Walker's help in the pass-rushing department.
A Smart Pick?
It's tough to predict what's going to happen until it actually does on draft night.
However, there aren't many high-profile quarterbacks in this upcoming draft.
That means teams are more likely to go after the defensive backs and wide receivers earlier than usual.
The Browns do need another wideout, but it's uncertain what will be left on the table at No. 13.
That being said, Cleveland should consider Walker in the first round, assuming a top receiver isn't available.
Walker is a special talent that could add quite a lot to this Browns defensive line.
This play from 2020 by Travon Walker (@44Ytw) will never not amaze me.

That's one of the best backs in college football he's running with in coverage.

At 6'5, 280 pounds. Stop it. pic.twitter.com/tf1V2c12xQ

— Brooks Austin (@BrooksAustinSI) January 25, 2022
It's also worth noting that Jadeveon Clowney is set to be a free agent this offseason.
The Browns might not want to give Clowney a multiple-year deal and instead go younger with a player such as Walker.
He is the type of player that could make an impact on this Browns roster immediately.
Those are the kind of players that Cleveland needs to be searching for early in the upcoming draft.
This team needs immediate playmakers and that's exactly what Walker can bring to Cleveland.