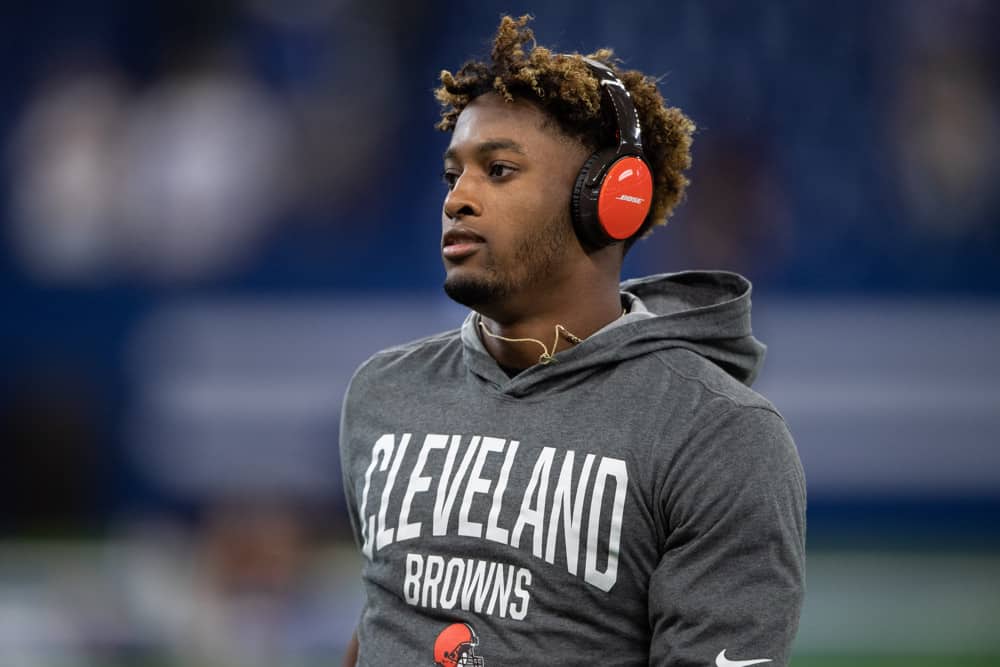 What a difference a year can make, especially if you're a Cleveland Browns cornerback.
There is no more searching for answers about wide-open receivers or missed assignments.
Instead, smiles flash at press conferences, and words like "fun" keep popping up.
As evidenced in this clip shared by Cleveland.com's Mary Kay Cabot, Denzel Ward and his mates are having fun.
Ward also agreed with Martin Emerson Jr. that the Browns have the best CB trio in the NFL.
CB Denzel Ward agrees with Martin Emerson Jr. that the #Browns have the best CB trio in the #NFL and says he's having more fun than ever pic.twitter.com/Dt8glA6FFI

— Mary Kay Cabot (@MaryKayCabot) September 15, 2023
Jim Schwartz's new-look defense presents a whole new world for the Browns secondary.
His aggressive and perplexing pass rush not only makes their job easier but the coordinator's insistence that players celebrate every big play revives an element lost on some teams.
Ward is not the only Browns player recalling his youth with a smile when he describes his job.
Fun Is Underrated 
At first thought, Schwartz's call to celebrate each good play seems obnoxious and borderline taunting.
Professionalism calls for acting like you've done this before and even the best play is no big deal.
But in reality, celebrating success breathes life and enjoyment into even the most thankless task.
The more each player celebrates, the more he wants to celebrate.
The revamped Cleveland Browns Defense limited Joe Burrow – the highest paid player in NFL history – to 14/31 for 82 yards. #Browns #NFL pic.twitter.com/7nHHi7KPYt

— Browns fan UK (@brownsfanuk) September 10, 2023
Blown assignments can be passed off in anticipation of the next celebration.
That is different than the past few seasons when mistakes compounded mistakes and added pressure to the defense.
Football is a physical game, but the mental aspect and personalities make a huge difference.
And Ward, Newsome, and the whole Browns defense exude a winning personality under Schwartz.