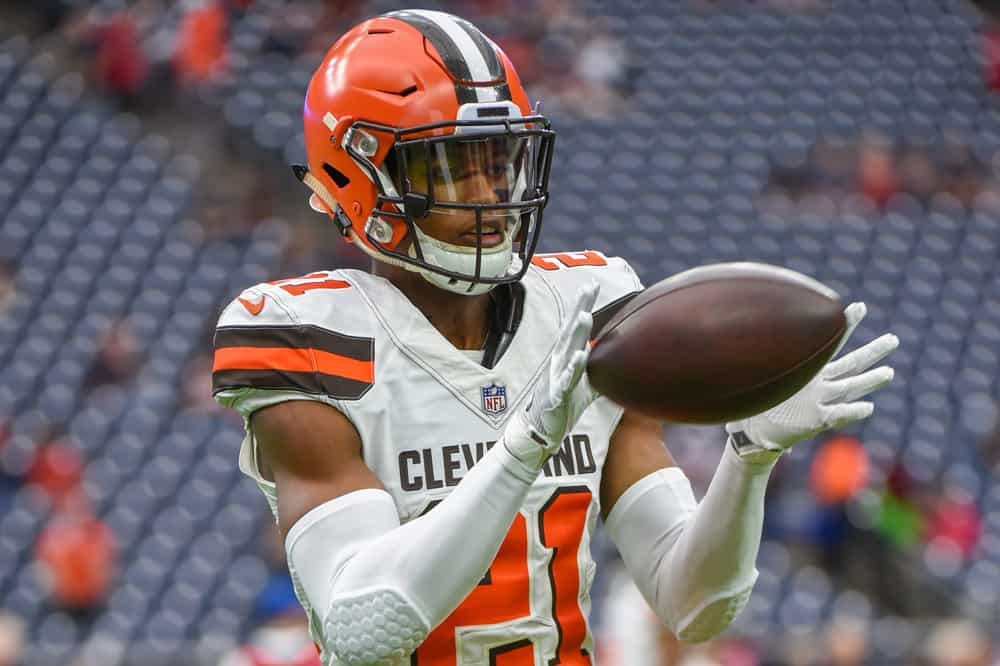 It's been a long time since the Cleveland Browns played a meaningful game against the Steelers.
It's hard to remember a more anticipated matchup since their return in 1999 in wake of the recent brawl and suspensions.
Denzel Ward expects a playoff-like atmosphere and plenty of trash talking in their rematch with the Steelers.
Ward spoke Monday in a conference call:
"I feel it is going to be a heated game,'' Ward said. "There's going to be a lot of trash talking. A lot of guys are going to try to get under your skin and do things that get you out of character, but we just have to stay poised and focused on what we are there to do, and that's win the game."
Ward was also asked about the possibility of Mason Rudolph not starting and it taking away from the intensity.
Rudolph was benched in their game Sunday with the Bengals and replaced by Devlin Hodges.
Ward also mentioned that the Browns wouldn't use the mention of a racial slur as game motivation if Rudolph was in the game.
"The emotions are going to be high obviously because of the situation that happened and what happened to Myles and some of our other guys," Ward added. "But we've just got to go in there and just be focused on trying to pull out a win."
Since Ward returned from injury in week 8, he has provided a boost to the Browns secondary.
Since returning from injury in Week 8, #Browns Denzel Ward has earned a 78.9 defensive grade, good for 11th among 117 CBs with qualifying snaps pic.twitter.com/EpAOZ1qStJ

— PFF CLE Browns (@PFF_Browns) November 24, 2019
He knows the Browns will be counting on him to continue that level of play in Sunday's game.
Freddie Kitchens also talked about facing the Steelers in the upcoming rematch:
"I want them to go into this game with one thing and one thing only on their minds, and that's to do their job," Kitchens said. "And anything that overshadows that in any way is not acceptable, and it's not the best for the team. I want guys to show up ready to do their job.
"All that other stuff is just fluff. All right? It's just fluff just to give people things to talk about leading up to Sunday, and then at some point on Sunday around 1 o'clock, we're going to kick the ball off, and then that's when it's going be for real then at that point. And that's when I want them to be at their best."