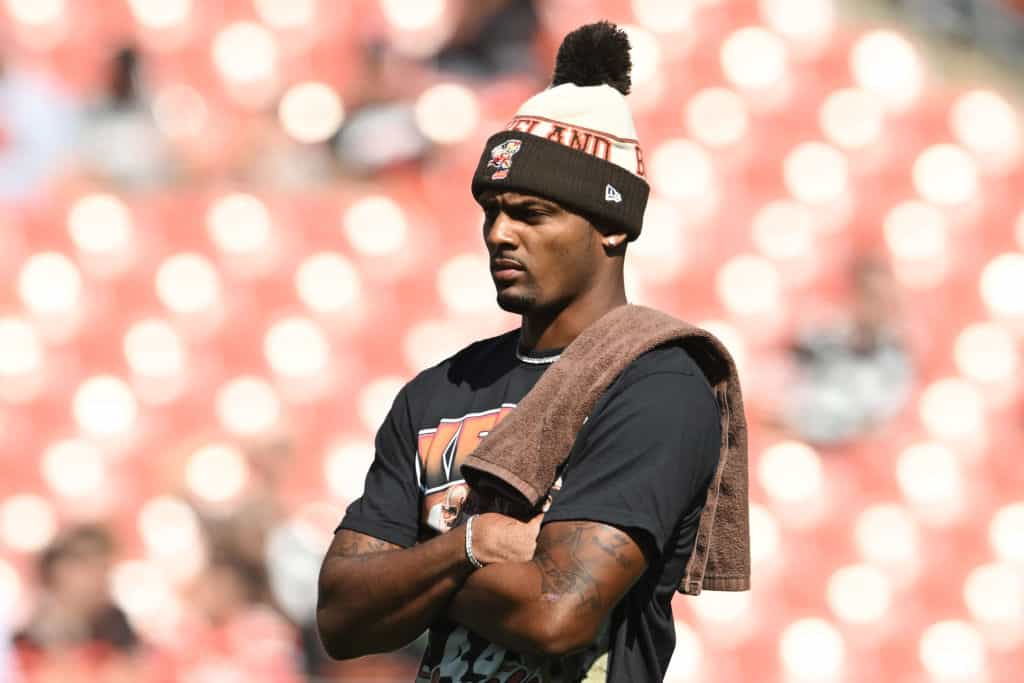 A lot has been said of Cleveland Browns QB Deshaun Watson lately.
The Clemson alumnus faced plenty of criticism for his shocking decision not to play vs. the Baltimore Ravens, with former players stating that he should play through pain to put his team in a position to succeed.
But it's been two more weeks since that day and Watson has yet to go back to full strength, so it seems like it wasn't just a matter of playing through injury.
In his recent media availability, Watson clarified that it wasn't a matter of pain tolerance because he can play through some degree of pain.
Deshaun wants to be in the best position he can to help the team@deshaunwatson | #DawgPound pic.twitter.com/Yih9713MW9

— Cleveland Browns (@Browns) October 18, 2023
However, he feels like he's handicapping the team if he can't be in control of the football, throw it down the field, or even throw it with the kind of velocity he needs to be on point.
Watson stated that he didn't want to hurt his team by playing that way, which makes perfect sense.
Fans and players often expect the stars to play through everything.
Watson has shown that he has a high pain tolerance, but it wasn't because of that.
However, he should've also known that he was going to have a huge target on his back this season.
He hasn't been as good as advertised early in the season, and given his massive contract and all the controversies around him, he wouldn't have the benefit of the doubt.
Hopefully, he'll be able to shake this off and get back on the field sooner rather than later.