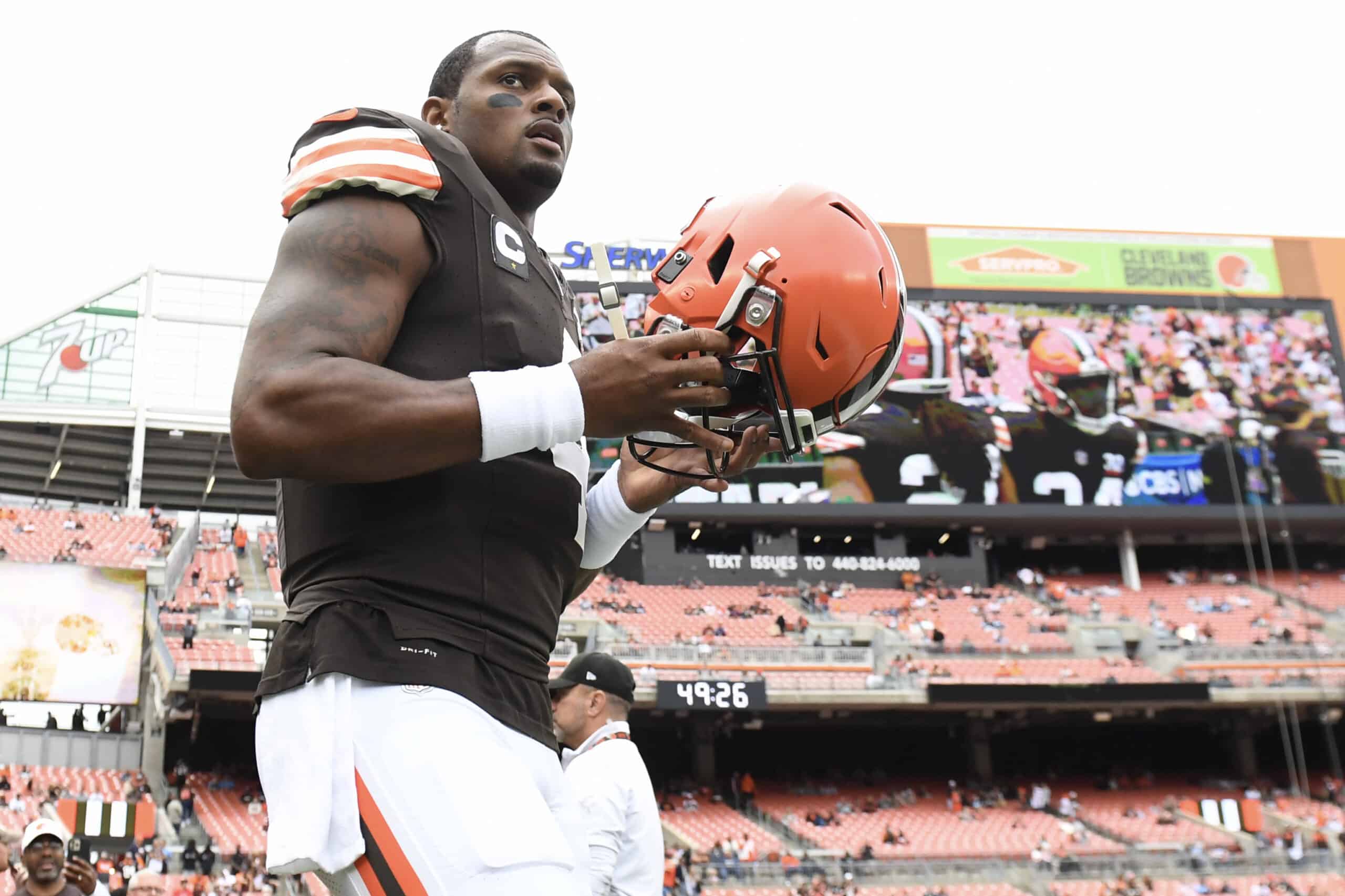 With their upset victory over the San Francisco 49ers this past weekend, the Cleveland Browns are 3-2.
Not many people expected the team to beat the previously undefeated Niners, but doing so puts Cleveland in a great position going forward.
The next three weeks present three winnable games for the Browns against Indianapolis, Seattle, and Arizona.
Of course, it would be much easier for the Browns to win those games if they had Deshaun Watson under center.
Stephen A. Smith just said on First Take that he thinks Deshaun Watson has been the NFL's most disappointing QB this season pic.twitter.com/WyslLxGMGX

— Ben Axelrod (@BenAxelrod) October 17, 2023
A shoulder injury has kept Watson out the past two games, leading to frustration from media members such as ESPN's Stephen A. Smith, via Ben Axelrod:
"I understand [Deshaun Watson] has been out the last couple of weeks. Didn't he get $230 million guaranteed?" asked Smith to co-hosts Jeff Saturday and Shannon Sharpe. "The issue is Deshaun Watson."
Smith continued to explain that there was a time, before Watson's off-field issues, when the national media hyped Watson because of his abilities and that's why Cleveland gave him such a large guarantee.
Before the quarterback was sidelined due to his shoulder, the Browns were 2-1.
During that time, he passed for four touchdowns, two interceptions, and had a 63.7 completion percentage.
There is little doubt that Browns fans and the media are feeling the frustration of the Browns paying such a lofty sum for a player who has struggled mightily.
There has been almost no return on investment but there is still hope that Watson returns to 2020 form.