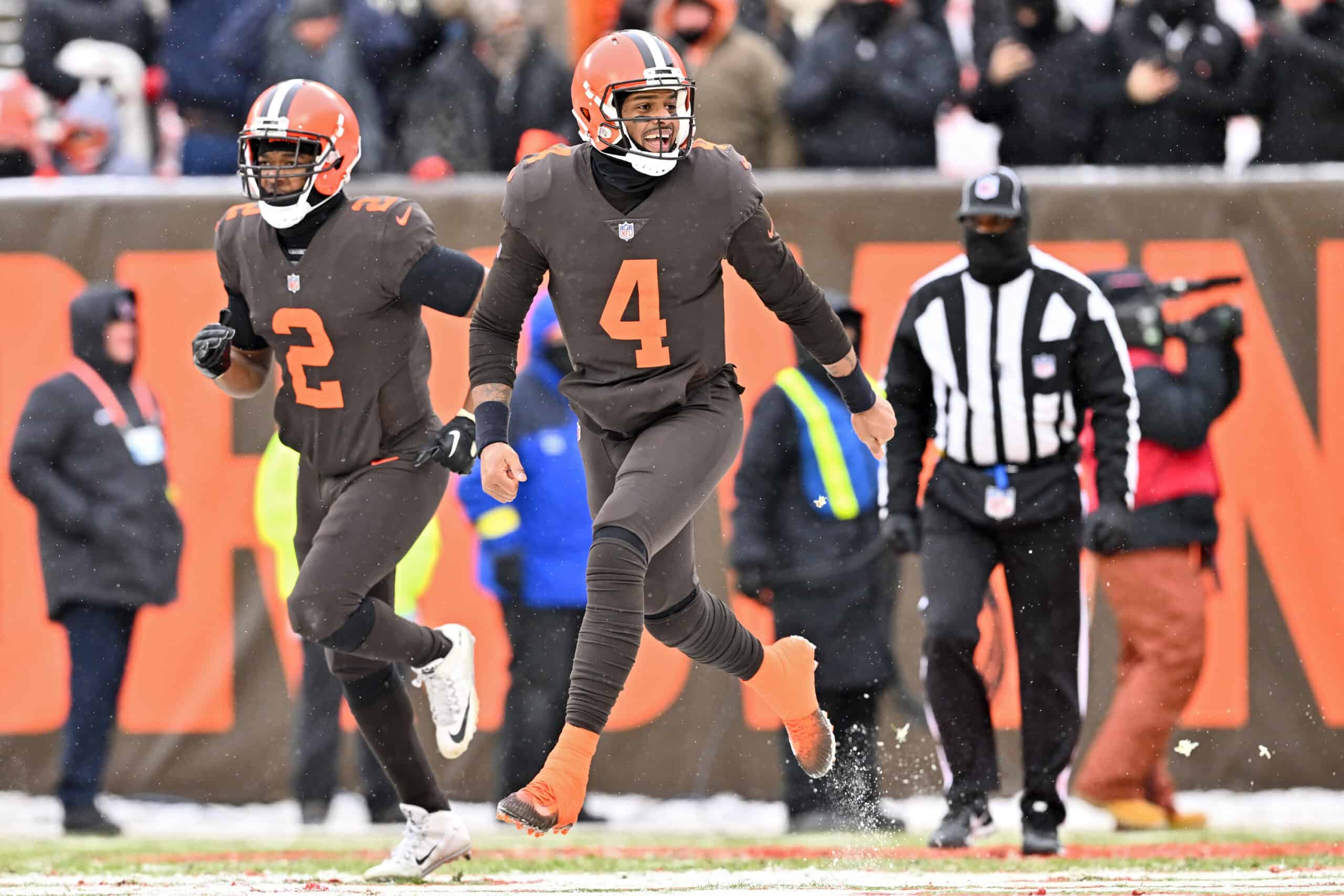 Deshaun Watson didn't have the best inaugural season for the Cleveland Browns.
After starting just six games for the Browns, Watson threw for 1,102 yards, seven touchdowns, five interceptions, and a passer rating of just 79.1.
Despite a poor showing in 2022, Watson can hang his head high, knowing that he has one statistical category that he has historically shined in.
Quarterbacks with a better career passer rating than Tom Brady:

Jimmy Garoppolo, Kirk Cousins, Dak Prescott, Deshaun Watson, Russell Wilson

— Joe DiBiase (@SneakyJoeSports) February 2, 2023
Tom Brady retired yesterday, which has caused many to reflect on his time in the league and share their favorite memories of Brady.
Although Brady played in significantly more seasons, Watson does have a better career passer rating than him.
Watson's career passer rating is 102.3, which is significantly better than Brady's, who ended his career with a passer rating of 97.2.
Will Watson be able to turn it around in 2023?
The hope, at least for Browns fans, is with a full offseason, training camp, and preseason, Watson will be able to find his footing with the Browns.
If the organization believes that Watson is their long-term answer at quarterback, they will need to continue to surround him with weapons.
Amari Cooper and Donovan Peoples-Jones are great options, but the team could use another receiver to continue to grow its weapons base.
Who will the team target in free agency?
There should be lots of options in the offseason for the Browns, but it will be up to the organization to carry out a decision.
After finishing the 2022 regular season with a record of 7-10, the team looks to take a giant step forward in 2023.