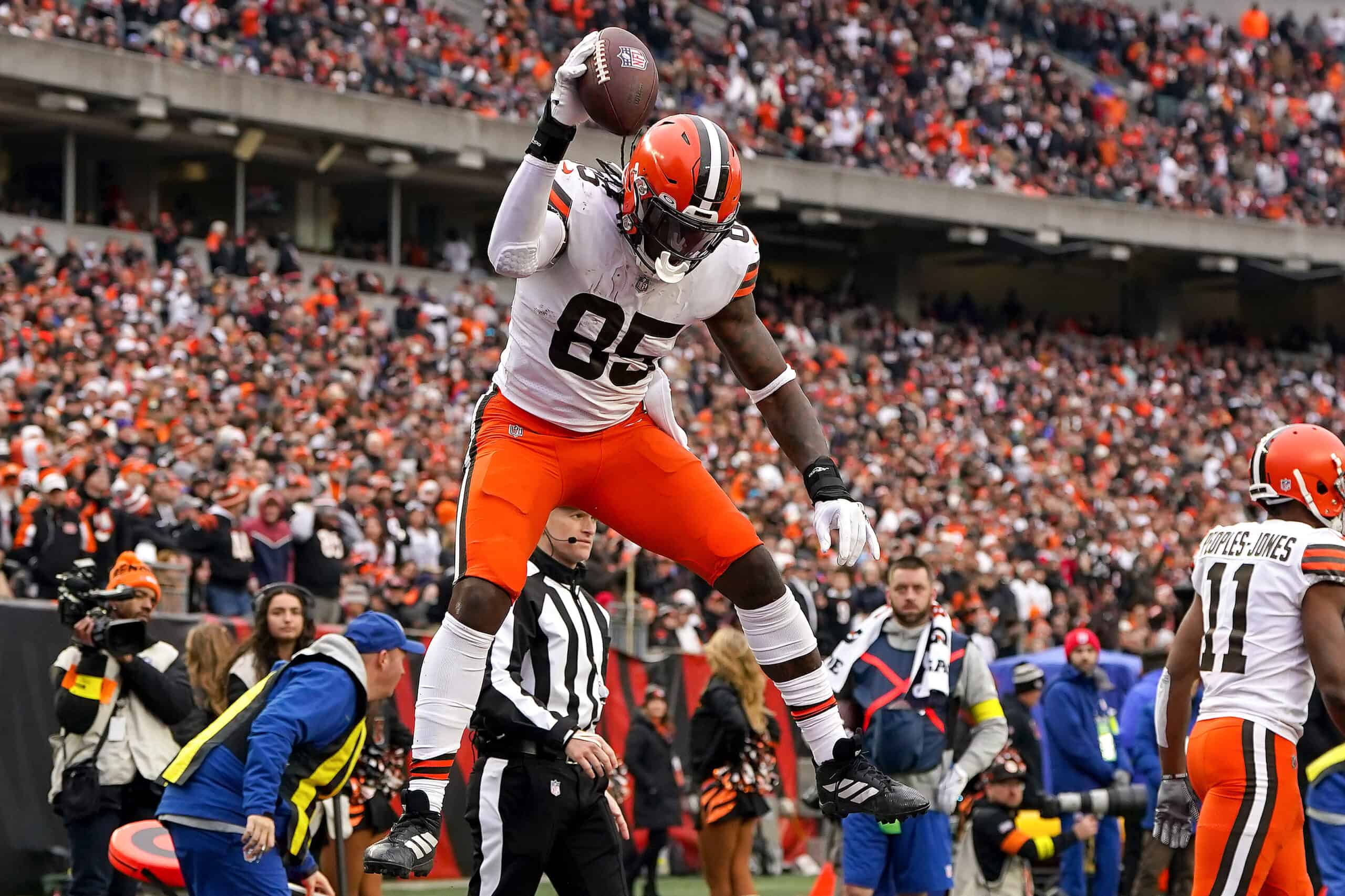 The NFL world was once again shocked to hear that Tampa Bay Buccaneers quarterback Tom Brady is retiring.
Despite this being the second time Brady has announced his retirement, it appears to be for good.
Brady has been a legend in the NFL for so many years that he has the utmost respect from players across the league.
One player that thanked Brady was Cleveland Browns tight end David Njoku.
THANK U @TomBrady 🐐 pic.twitter.com/iemtm98Jfs

— Chief David Njoku (@David_Njoku80) February 1, 2023
We have seen players across the league asking Brady for a signed jersey after a game.
Njoku was one of the players to get one, which he shared on social media.
Browns fans should be happy to see Brady retire, due to all the success he had against them in his career.
Brady was 7-2 career against the Browns, throwing 15 touchdowns to four interceptions in those nine games.
It is very unlikely that we ever see a player like Brady again.
He won seven Super Bowls, three league MVPs, and was named to the Pro Bowl 15 times.
His longevity is another thing that made him unique.
No quarterback before him ever had success past the age of 40 in the NFL.
But, all Brady did was switch teams and go win another Super Bowl in Tampa Bay.
He is going to retire at the age of 45 and after back-to-back seasons of leading the league in pass attempts and completions.
For players like Njoku and many other young players in the league, Brady is the legend that everyone is chasing.
It will be interesting to see if anyone can leave a legacy quite like his.