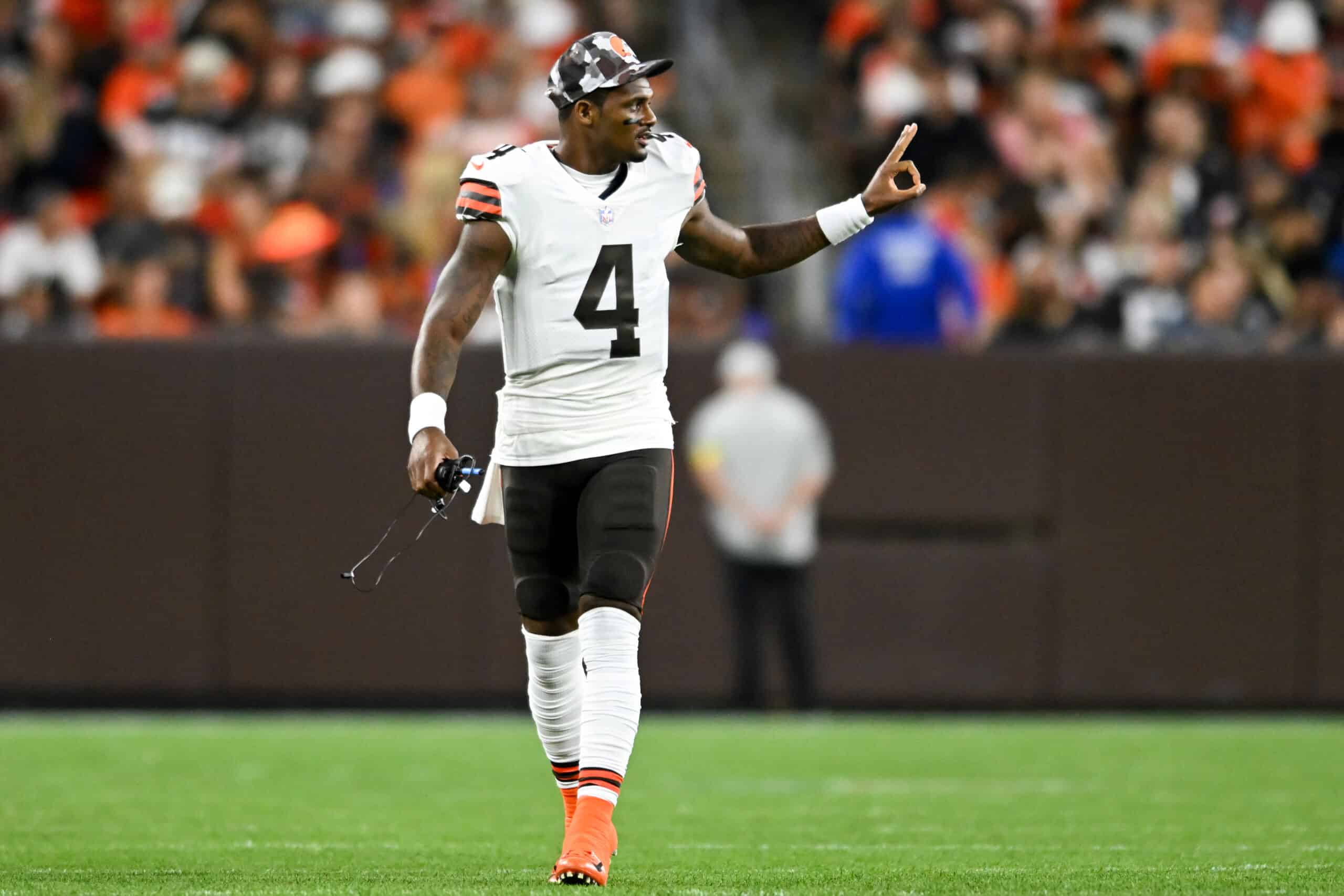 When the Cleveland Browns traded for Deshaun Watson during the 2022 offseason, fans expressed mixed reviews.
On one hand, Watson was a former MVP candidate and proved to be one of the league's best quarterbacks.
On the other, fans expressed worry about Watson's recent history and impending legal action.
Ahead of the 2023 season, however, Watson has recently made a claim, which will hopefully ease the minds of Browns fans.
"I'm ahead of the game from where I was previously," Watson said, via Kevin Patra's article on the NFL's website.
Kevin Stefanski has doubled down on Watson's comments, saying "He'll be better for having last season under his belt."
Kevin Stefanski on Deshaun Watson: He'll be better for having last season under his belt. https://t.co/A00m9cjTPv

— ProFootballTalk (@ProFootballTalk) April 19, 2023
The 2022 season, albeit it was only six games, was one of the worst statistical performances of Watson's career.
In those six games, Watson attempted 170 passes for 1,102 yards, seven touchdowns, and five interceptions.
He also completed just 57% of passes, which was nearly ten percent lower than his career average.
During the offseason thus far, the Browns have added a few key members to their roster, including Ejliah Moore, a young wide receiver.
Moore played just two seasons for the New York Jets before taking his talents to Cleveland.
If he and Watson are able to establish rapport, the Browns offense will be that much better off, giving them a better chance at success.
The AFC North has proven to be a difficult division, given the rise of Joe Burrow and the Cincinnati Bengals.
Will Watson and company be able to change their luck, turning the organization around in 2023?