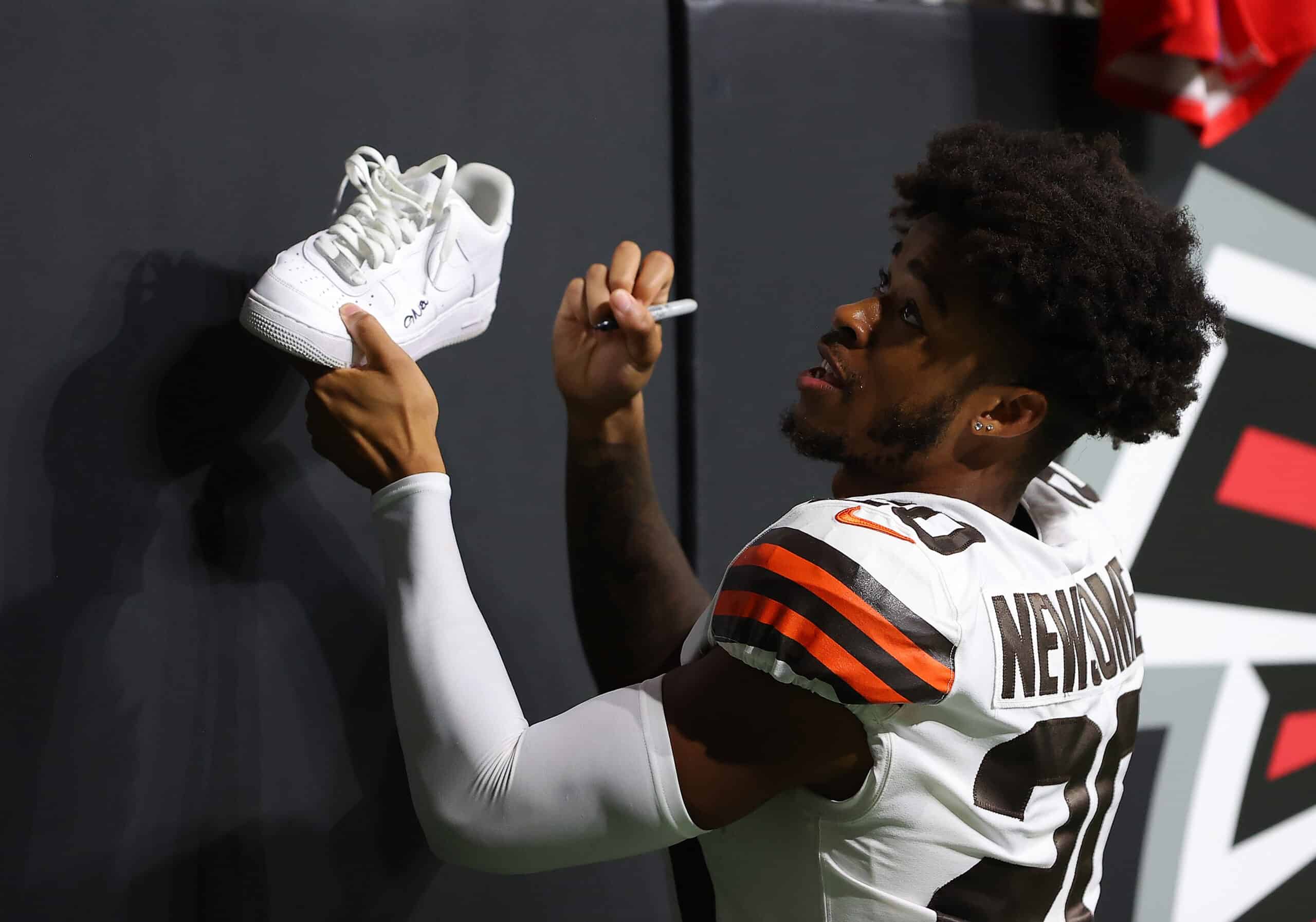 Greg Newsome has established himself as a core member of the Cleveland Browns.
After just two seasons in the NFL, Newsome has proven to the organization that he was worthy of their first-round pick in 2021.
As of late, however, Newsome's name has come up in potential trade talks, which has caused many questions from Browns fans.
After these rumors circled the media, head coach Kevin Stefanski made sure to cover them in a recent press conference.
"I don't put much stock in social media," Stefanski said.
Kevin Stefanski discusses Deshaun Watson, Greg Newsome II in Tuesday press conference: Transcript #ClevelandBrowns #Browns #BrownsNation #GoBrowns #yahoo https://t.co/MM3k5Jj5ix

— Browns Fans (@BrownsChat) April 19, 2023
Stefanski doesn't appear to be bothered by these rumors about Newsome.
After all, he is the head coach and has the closest pulse to the situation.
While many coaches tend to give politically correct answers to the media, Stefanski's comments have been widely viewed as genuine thus far.
In this conference, Stefanski also said, "I think Greg's in a great place," and later, "I think he's excited like all our guys are."
The Browns finished the 2022 NFL season with a 7-10 record, something that the team is looking to build on.
During the 2022 offseason, the Browns added Deshaun Watson, adding energy to their locker room.
Given Watson's unavailability for the first 11 games of the season, the team's record didn't match preseason expectations.
As they head into 2023, the Browns will rely heavily on the shoulders of Watson and Newsome, star players on each side of the ball.
Whether Newsome's rumors had any merit remains to be seen.
For now, he remains a member of the Browns, and will look to contribute in a big way this season.