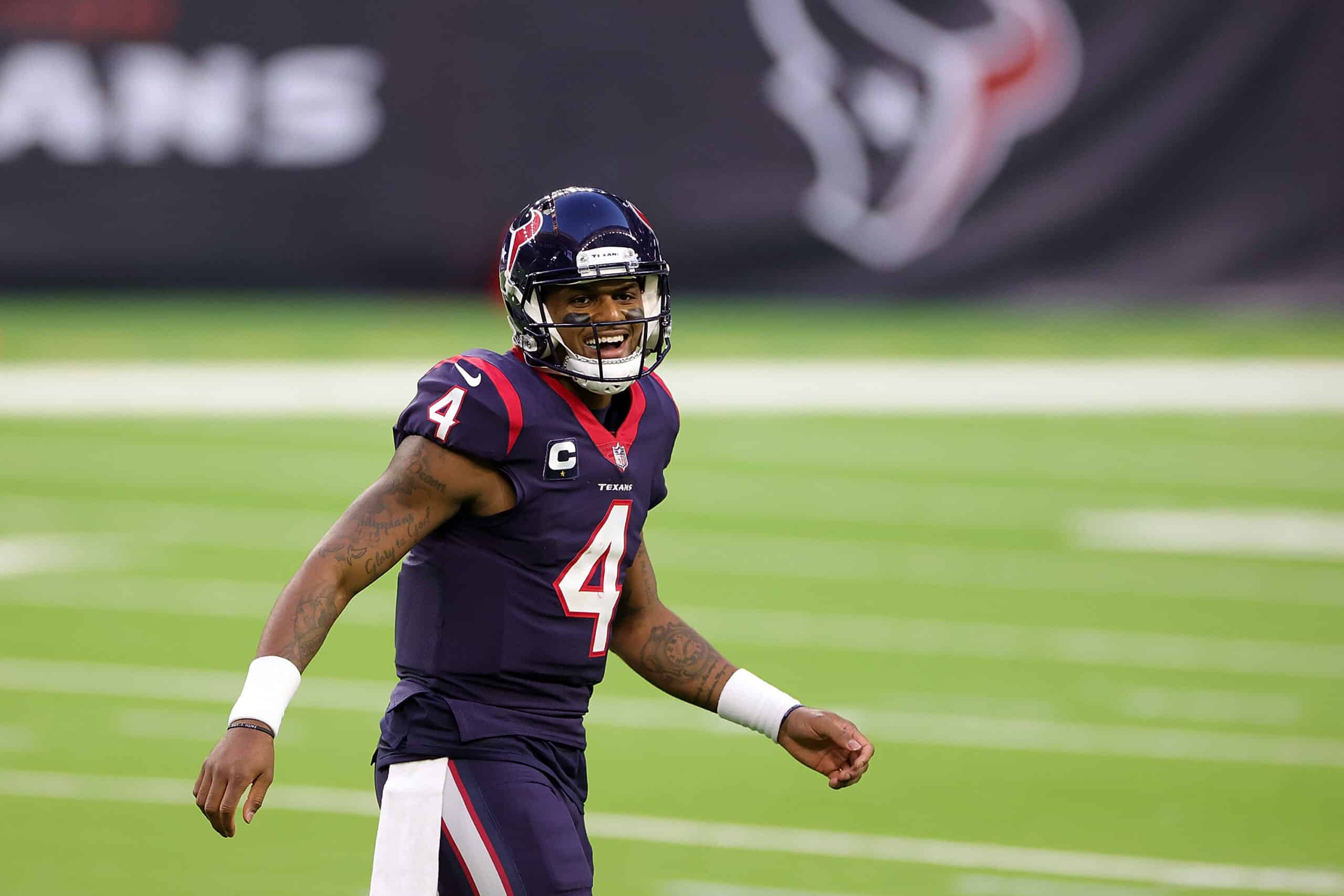 According to Deshaun Watson, it is official: he is the new starting quarterback of the Cleveland Browns.
Watson made it known on Instagram with the following post:
From Deshaun Watson's IG: pic.twitter.com/ejAEkN6cDh

— Jake Trotter (@Jake_Trotter) March 18, 2022
This season, Watson will play his first NFL game since January 3, 2021.
Watson finished his Texans career on a five-game losing streak.
The hope is that the opposite happens in Cleveland.
His first game in more than a year and a half will come with the Browns.
The new-look Browns will start the 2022 season with Watson at quarterback and Amari Cooper at wide receiver.
They may be without Baker Mayfield, Odell Beckham Jr., and Jarvis Landry.
If so, it will be the first time since 2017 that the Browns will not have at least one of those players gracing the FirstEnergy Stadium.
That is unless Landry wants to return to Cleveland, but we know the Mayfield era is over.
It was all of a sudden that Watson appeared after a few days of rumors of which quarterback would come to Cleveland.
The Browns were reportedly out of the running for Watson on Thursday.
For about a day, it was thought that the pursuit was a mistake.
However, all is well.
Watson is a member of the Browns.
Introducing Deshaun Watson
Watson, who is just 26 years old, will turn 27 in mid-September and is hoping to add to his list of accolades in Cleveland.
Here are his accomplishments thus far:
2017 Pro Football Writers of America All-Rookie Team selection
Three-time Pro Bowl selection: 2018, 2019, and 2020
Passing yards (4,823) league leader in 2020
Yards per pass attempt (8.9) league leader in 2020
Yards per completion (12.6) league leader in 2020
Highest career completion percentage in NFL history (67.8)
2016 College Football National Champion and National Championship Offensive MVP in addition to many more college achievements
What was impressive about his 2020 season is that he had tremendous passing statistics for the subpar 4-12 Texans.
Then, headed into 2021, he was ranked No. 18 in the NFL Top 100.
That marked the highest ranking of his career thus far.
In each of his previous two seasons, he ranked in the top eight in passing touchdowns, with 26 and 33 respectively.
It has been an amazing career for Watson, who is a surefire top-10 quarterback in the league.
Watson has played just four seasons, and he got a whole year off in 2021.
As a result, the Browns are getting a rested quarterback who is ready for 2022.
What Can the Browns Expect from Watson in 2022?
From his social media post, Watson seems to be excited to join Cleveland.
He chose the Browns over all the other teams he was considering:
Deshaun Watson has decided he wants to play for the Cleveland Browns in a stunning change of events, per sources. Watson has informed the Houston Texans that he now is willing to waive the no-trade clause in his contract to be dealt to Cleveland.

— Adam Schefter (@AdamSchefter) March 18, 2022
As Adam Schefter proclaims, the "stunning change of events" bodes very well for Cleveland's success.
Watson, the 12th pick of the 2017 draft, has two double-digit win seasons in his career.
In comparison, Mayfield, who was drafted the year after, has one.
Watson will definitely be an upgrade, and it will be interesting to see where Mayfield goes.
If he heads to Houston, then that will be interesting.
The Browns will face the Texans in Houston in 2022.
That will be a very intriguing game.