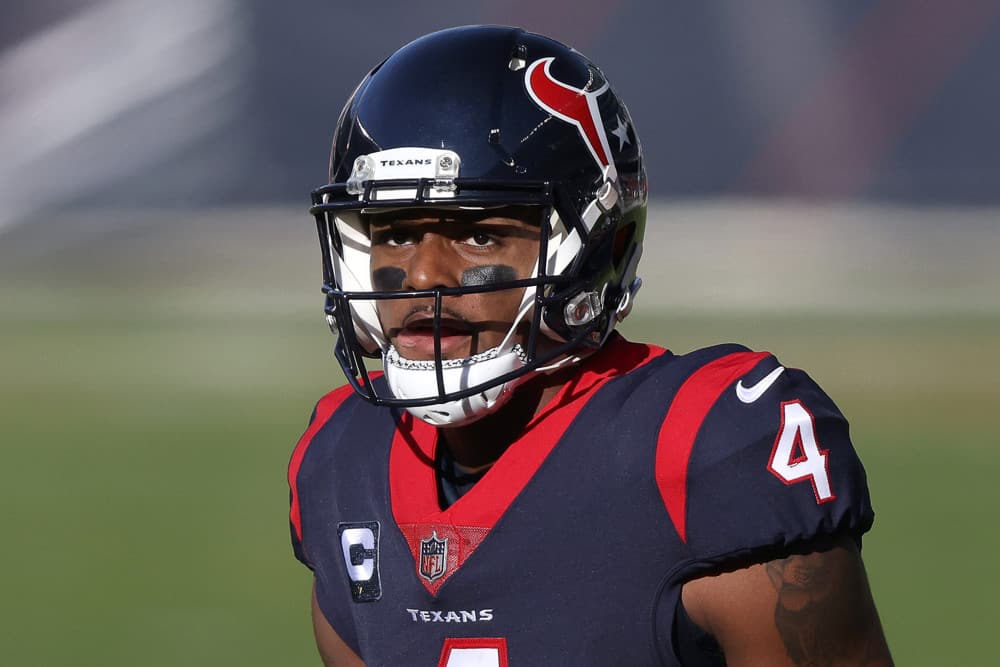 The Cleveland Browns reportedly will not be getting Deshaun Watson as their quarterback.
Adam Schefter of ESPN and Mike Garafolo of NFL Network both reported that the Browns were informed this morning that they are out of the running.
Browns notified they're out of the running on Deshaun Watson, per team official.

— Adam Schefter (@AdamSchefter) March 17, 2022
The #Browns have been informed they're out of the running for Deshaun Watson, a source says. The team still views Baker Mayfield as their quarterback going forward. They told Mayfield's agents at the Combine they'd only explore top-tier QBs such as Watson.

— Mike Garafolo (@MikeGarafolo) March 17, 2022
This story is evolving so there is a lot we do not know.
What We Know
Watson is not selecting the Browns.
He has not announced what team he is selecting; there is also no definitive timetable for when he is making the decision.
The Carolina Panthers, New Orleans Saints, and Atlanta Falcons are the other teams we believe are still involved though that is subject to change also.
One difference between Watson's meetings is that every team but Atlanta sent their people to Houston to meet with him.
Watson traveled to Atlanta yesterday for the meeting with the Falcons.
One other item of reference is that the New Orleans Saints had a second meeting with Watson on Wednesday night.
This was reported by Saints reporter Nick Underhill.
Report: Saints had second meeting with Deshaun Watson. https://t.co/nwThAkEuYN

— ProFootballTalk (@ProFootballTalk) March 17, 2022
As for the Browns QB1, Garafolo reported above that the Browns intend to go with Baker Mayfield for 2022.
What This Means
It means the Browns need to focus on the other pieces of the roster.
There are depth issues on both sides of the ball and in the special teams unit.
This time spent chasing Watson has allowed other teams to sign free agents.
It also means the Browns are once again behind Mayfield, but if this week tells us anything, that is always subject to change.
If the #Browns strike out and miss on Deshaun Watson, they better have a plan B because I'm not sure you can bring Baker Mayfield back after this.

— Brad Stainbrook (@StainbrookNFL) March 17, 2022
Reactions Are Mixed
For a lot of Browns fans, there is a sense of relief.
Watson's checkered history and pending civil cases were not something that fans wanted to deal with in Cleveland.
Others are disappointed but ready to move on.
Everyone agrees that the limbo of the past few days was not a fun place to be so moving forward is a good thing.